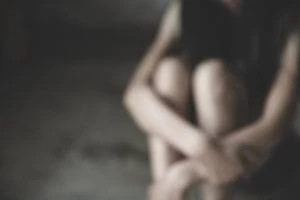 Sexual harassment is still common in some businesses despite decades of worker protections. Sometimes, managers and owners use their positions to intimidate employees from filing complaints and lawsuits about it. It may be the only way to get them to stop.
By working with Morelli Law Firm's sexual harassment attorneys in White Plains, you can protect yourself, get compensation, and improve the conditions of your workplace. Besides your lawsuit, we will get the attention of regulators so that they can investigate. Together, we can stop sexual harassment.
Signs of Sexual Harassment
The U.S. Equal Employment Opportunity Commission details some sexual harassment facts to know. You may also be uncertain if your experience rises to the level of a sexual harassment suit. So, it's important to know the signs of sexual harassment. Some of these include:
Sexual comments about your body or clothing
Questions about your sexual behavior
Innuendo and double-meaning speech, especially done repeatedly
Demeaning languages toward your gender
Repeated demands for dates or sex, especially if you've said no
Displays of sexually suggestive items at work
It is still sexual harassment even if they didn't intend to harass or if the person harassing you is equal or lower than you in the hierarchy. Also, if the behavior interferes with your work or creates an intimidating or hostile work environment, that's a sign the behavior has crossed into harassment.
You also may have a case if a superior at work tries to hold back benefits or punish your employment opportunities if you do not comply with sexual demands. This is one of the largest red flags for sexual harassment, outside of behavior that crosses into criminal territory.
If You Fear Retaliation…
Many workers fear telling their managers to stop or to report situations to HR for fear of retaliation. Those fears may not be unfounded. Sometimes, companies try to sweep sexual harassment complaints under the rug or punish workers who report.
However, the law is on your side. With a sexual harassment lawyer in White Plains, you can fight back against retaliation and may be able to keep your job while you continue working. It may be prudent to find another employer as soon as you can, depending on your circumstances.
If we can show retaliation happened during your case, we can seek additional damages. Retaliation for a sexual harassment claim is illegal and could get the attention of the Equal Employment Opportunity Commission. They can punish companies who fail to stop workplace discrimination.
Sexual Harassment Compensation You Could Receive
If you win your case, you may be able to receive compensation for what you've experienced. Some of the compensation you could receive is for:
Lost wages
Medical expenses paid because of the harassment or retaliation
Emotional distress
Pain and suffering
Punitive damages, in some cases
On top of the financial reward, there are two other things they could award you. If you were fired or forced out of your job, you could win reinstatement. This forces your former employer to give you your job back.
Another thing the court can do is order your workplace to change their policies to stop sexual harassment. Since these are court-ordered changes, employees have a powerful tool for punishing employers who do not comply.
Protect Your Rights With a Lawyer's Aid
The laws against sexual harassment and retaliation for reporting are part of the Civil Rights Act of 1964. It is illegal for employers to allow harassment to happen at their workplace. They also have to take measures to stop it once they know it's happening.
When you start a lawsuit, your lawyer starts with the employer as the target. They are the ones with the responsibility to protect coworkers from sexual harassment. Ideally, by lodging a formal complaint with HR, the company will step in and address the issue so that it doesn't rise to the level of a lawsuit.
If it doesn't happen, the law is on your side. You can protect your rights with the help of one of Morelli Law's sexual harassment lawyers. You have the right to a safe and discrimination-free workplace, and the right to defend yourself against sexual harassment.
Stop the Harassment With Our Help
You also have the right to do nothing when you've faced sexual harassment. That choice is yours. But if you feel that someone has gone too far, you can stop the harassment with our help. Reach out to our White Plains sexual harassment attorneys by calling Morelli Law. If you prefer email, use our free case evaluation form.