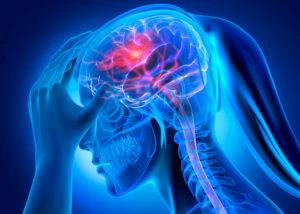 For your initial consultation with a brain injury lawyer, bring any medical records related to your injury and a list of questions or concerns you have. It's also helpful to have any relevant insurance documents and a timeline of events leading to the injury.
Suffering a brain injury can be a life-altering event, not just for the victim but also for their family. The sudden shift in health, ability, and future prospects can be overwhelming. In these challenging times, the importance of having a New York brain injury lawyer cannot be overstated.
At Morelli Law, we are committed to helping brain injury victims in Florida. Our goal is to help you understand your legal options and work towards getting your life back on track. This article aims to provide valuable insights into what to expect during your legal journey and how to prepare for your initial consultation with us.
Understanding Brain Injuries: a Primer
Brain injuries, ranging from mild concussions to severe trauma, can drastically alter a person's life. Understanding the nature of these injuries is crucial in seeking appropriate legal and medical help. These injuries are not just physical, but also cause emotional and psychological harm.
Types of brain injuries include:
Concussions: Often caused by sudden impacts or jolts to the head.

Contusions: Bruising of brain tissue, frequently resulting from direct impacts.

Diffuse axonal injuries: Caused by severe shaking or rotational forces, often seen in car accidents.

Penetrating injuries: Result from objects breaking the skull and entering brain tissue.
Common causes of brain injuries include:
Vehicle accidents: Including cars, motorcycles, and bicycles.

Falls: Especially common in older adults and construction workers.

Sports injuries: Particularly in contact sports like football.

Physical assaults: Including domestic violence and other forms of attack.
Preparing for Your Initial Consultation With a Brain Injury Lawyer
When you're getting ready to meet with a brain injury lawyer for the first time, it's important to come prepared. This preparation helps the lawyer understand your case better and provide more accurate advice. Here's a detailed list of what you should bring:
Medical records:

Include all documents related to your injury, such as hospital records, doctor's notes, and treatment plans. These records give the lawyer a clear picture of your injury and its impact on your life.

Insurance information:

Bring any health insurance policies and information about any claims you've made. If your injury was due to an accident, include your auto or homeowner's insurance details.

Timeline of events:

Write down a timeline of what happened before, during, and after your injury. This helps the lawyer understand the circumstances surrounding your injury.

Photographs and evidence:

If you have photos of the injury or the accident scene, bring them along. Any other evidence, like clothing or damaged property, can also be useful.

Questions and concerns:

Prepare a list of questions you have about your case, legal process, fees, or anything else you're concerned about. This ensures you don't forget to ask important questions during the consultation.

Financial documents:

If you've lost income due to your injury, bring pay stubs or other proof of your earnings. This information is crucial for calculating potential compensation for lost wages.

Contact information:

Have a list of names and contact details of anyone connected to your case, like witnesses or healthcare providers.
Bringing these items to your initial consultation will help your lawyer get a comprehensive understanding of your case and advise you on the best course of action.
2023 Florida Tort Reform and Its Impact on Brain Injury Cases
Florida's recent tort reform, effective from March 24, 2023, brings crucial changes to brain injury litigation, particularly in the areas of statutes of limitation, comparative negligence, and the admissibility of medical bills.
Statute of Limitations
The reform reduces the time to file general negligence actions, including many brain injury cases, from four years to two years. This change necessitates quicker legal action for brain injury victims to ensure their cases are filed within the new, shorter timeframe.
Comparative Negligence
Shifting from a pure to a modified comparative negligence system, the new law bars plaintiffs from recovering damages if they are found more than 50 percent at fault for their injury. This emphasizes the need for clear demonstration of the defendant's fault in brain injury cases to secure compensation.
Medical Bills Admissible at Trial
The law now limits evidence of medical expenses to the actual amounts paid or allowed, rather than the initially billed amounts. This aims to prevent inflated damage claims and ensures compensation reflects the true cost of medical care in brain injury cases.
Overall, these changes in Florida's tort law significantly affect brain injury litigation, impacting the filing urgency, fault determination, and financial compensation calculations. Plaintiffs must adapt to these reforms for effective legal pursuit in brain injury cases.
Types of Compensation for Brain Injury Victims
When dealing with a brain injury, it's important to know what kind of financial support you can get. This support is called compensation. It helps cover costs and losses because of the injury. Here are the different types you might be eligible for:
Medical expenses:

This covers hospital stays, doctor visits, therapy, and any future medical care related to your injury.

Lost wages:

If you can't work because of your injury, this compensation helps make up for your lost income.

Pain and suffering:

This is for the physical and emotional stress caused by the injury.

Loss of enjoyment of life:

If your injury stops you from doing activities you used to enjoy, this compensation can help.

Punitive damages:

In some cases, if someone else's bad actions caused your injury, you might get extra money as a punishment to them.
How a Personal Injury Lawyer Supports Brain Injury Victims
Our role at Morelli Law is to provide comprehensive legal support to brain injury victims. We guide you through each step of the legal process, ensuring your rights are protected and your case is strongly represented.
Initial Case Evaluation and Strategy
We start by thoroughly evaluating your case, understanding the circumstances of your injury, and developing a tailored legal strategy.
Navigating Medical Documentation and Evidence
Gathering and interpreting medical records is crucial. We work to compile a comprehensive dossier of your medical history and the impacts of your injury.
Legal Representation and Advocacy in Court
Our attorneys represent you in all legal proceedings, advocating on your behalf to ensure your voice is heard and your case is presented effectively.
Negotiating Settlements and Compensation
We negotiate with involved parties to secure a fair settlement. If a satisfactory settlement cannot be reached, we are prepared to take your case to trial.
Contact a Brain Injury Attorney Today
Dealing with a brain injury is tough. It affects your health, your job, and your family life. It's important to take action quickly to get the help and compensation you need.
If you or a loved one has suffered a brain injury, contact us at Morelli Law. We're here to guide you through the legal process and fight for the compensation you deserve. Don't wait, as time is crucial in these cases. Contact us today for a consultation and let's start working on getting your life back on track.