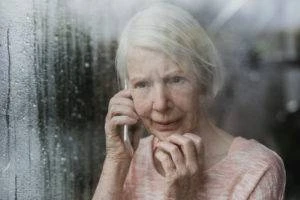 Most people don't know how to take care of an elderly patient with dignity. Therefore many older people go to live in nursing homes and assisted living facilities. They have the skills to help your loved one, but not all of them do a good job. Some put our loved one's health at risk.
If you suspect a nursing home of neglect or abuse of any kind, reach out to one of our nursing home abuse lawyers in White Plains at Morelli Law Firm. You could save the life of your loved one and many others from dangerous situations, and they could receive compensation as well.
Saving Lives in Nursing Homes
Tens of thousands of people face situations of nursing home abuse each year, and that's just the ones that were reported. There are likely many more that never get reported. By taking steps to investigate what's happened to your family member with our help, you can take part in stopping the problem.
You could also save lives. Both neglect and abuse can kill nursing home residents. At the very least, it makes residents feel humiliated. Abusers know that their victims cannot escape the home easily, which makes them a vulnerable target. By suing the home, you can help route them out.
Also, by engaging the long-term care ombudsman responsible for investigating complaints, you could uncover other problems at the home that need addressing. Much like calling in a health complaint about a restaurant, the state can order changes or even shut down the home for violations. See some of the past results we've achieved for nursing home residents.
How Our Lawyers Can Help Your Loved One
By pursuing a lawsuit, you can get the abuse of your loved one to stop. Moving someone to a new home is expensive for most people. By pursuing damages, you can get money to pay for getting your loved one to a safer location.
The money can also go toward paying off medical bills related to the abuse and to compensate for the trauma of abuse and neglect. In cases where your loved one has died in the home, you can also pursue a lawsuit for wrongful death.
Ideally, with our help, you can approach the home or the state and file a report that solves the problem quickly. Most nursing homes do not want to face litigation and will try to settle. Our White Plains nursing home abuse attorneys can ensure they give you a good settlement. And if they refuse to change, we can pursue a trial.
Compensation You Could Receive in a Nursing Home Abuse Case
The compensation would go to the resident, and there are several damages they could be eligible to receive. It depends on the abuse they suffered and the consequences. Some reasons they could receive compensation include:
Medical bills
Diminished quality of life
Mental anguish
Pain and suffering
It's important to start your lawsuit early. There is a three-year deadline to start a personal injury claim in New York. However, if there is a pattern of abuse over time, the clock may start from the last time abuse occurred. Our nursing home lawyers will investigate and comply with all necessary deadlines.
Watch Out for These Nursing Home Abuse Signs
Noticing abuse can be the hardest part. Families need to keep a sharp eye out for things that could be signs of neglect or abuse. Your loved one may be too scared about what's happening to say anything to you, so be vigilant. Look for things like:
Unexplained bruising, cuts, or scrapes
Injuries of neglect like bedsores
Sudden changes in weight, usually weight loss.
A messy room or appearance
Losing interest or enjoyment in life
Of course, if your loved one reports a problem to you, believe it! Call us, and we can help you start an investigation.
Reach Out to a Lawyer Now for Immediate Help
Our elders deserve to live out their final years in dignity. They should not suffer from abuse or neglect, but it's an all-too-common problem in nursing homes. Take action with Morelli Law Firm. If you're a resident, you can start a lawsuit on your own as well, but most lawsuits start with family outside the home.
To get your case started, contact our team of nursing home abuse lawyers in White Plains at the number listed or use our free case evaluation form. Our team will get back to you as soon as possible to schedule a consultation. Remember, starting the process now could save your loved one's life from abuse and neglect.