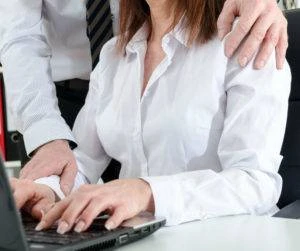 A sexual harassment lawyer from our firm can help you or someone you love if you were the victim of any form of sexual harassment in Clifton. Our legal team is familiar with local laws and filing deadlines and can help you build a comprehensive case file. We can also ensure your case is filed on time and meets additional applicable filing requirements and deadlines in New Jersey.
Sexual harassment can make you feel anxious and uncomfortable in your workplace—a place where you spend a good portion of your day. It can impact your living situation and cause you to avoid activities you once enjoyed. It can also make you fearful of standing up for yourself and afraid of losing your job. If you experienced sexual harassment, a team member in our office can help you fight for your rights.
You Could Recover Multiple Types of Compensation
You do not have to tolerate sexual harassment in any form, nor do you have to accept the resulting physical, financial, and emotional consequences without fighting back. With our team on your side, you do not have to fight back alone. When our attorneys go to bat for you, we carefully assess the financial damages you are entitled to, including:
Current and future loss of income
Loss of opportunity for career advancement
Physical and mental health care costs
Physical and emotional pain and suffering
In some cases, you might also be eligible for punitive damages based on the at-fault party's conduct. Our goal when assessing your sexual harassment lawsuit is to ensure nothing is overlooked. We encourage you to provide us with any documentation that supports your right to recovery or that helps establish the extent of the harassment. This could play an essential role in assessing your physical and emotional pain and suffering.
Damage Awards for Previous Clients
We are committed to providing each of our clients with personalized, responsive legal care. Our team will fight for a favorable valuation of your case and a fair settlement on your behalf. We have a track record of successful settlements and verdicts awarded to our previous clients.
In fact, our firm won the highest sexual harassment award for a single client—$95 million. We never stop fighting for victims of sexual harassment because we believe you deserve compensation that helps you start over and look forward to a brighter future.
Have You Been Injured In An Accident? Contact Morelli Law
877-751-9800
Seek Legal Assistance Right Away If You Have Been Sexually Harassed
Do not let the perpetrator of sexual harassment continue to make your workplace, rental home, or leased space uncomfortable. You do not have to submit to their demands or tolerate their behavior to preserve your right to be in one of these places. When you are ready to fight back, you do not have to fight alone.
The sooner you put us to work, the more time we will have to interview witnesses, conduct discovery sessions, and build a lawsuit that supports the compensation you deserve. Involving our team sooner rather than later also means we can ensure compliance with New Jersey's sexual harassment filing deadline.
New Jersey guidelines recently extended the statute of limitations for sexual harassment lawsuits in Clifton and throughout the state. Our team of sexual harassment lawyers can help you understand the statute and comply with its filing deadline. We can also help prove the validity of your allegations and build a strong case.
How We Build a Strong Case That Leads to Compensation
When you come to our firm for legal support, we will listen to your retelling of the harassment you suffered. Our goal is to provide support and understanding and to help you start fighting back. To support your right to compensation, our team members will:
Look for

additional past and current sexual harassment victims
Obtain, complete, and submit

the necessary forms

Comply with all local, state, and federal regulations, laws, and guidelines
Continually update you on every aspect of your

case
We can provide you with supportive legal services, negotiate with the at-fault party's representatives, and fight for you in court if needed. We never stop fighting for you to get the compensation and peace of mind you deserve.
Fight Back Against Sexual Harassment with One of Our Attorneys
If you were a victim of sexual harassment by a coworker, supervisor, landlord, or another person in a position of authority, you have options for financial compensation. Our sexual harassment lawyers are ready to support you. Contact the case evaluation team at Morelli Law Firm by calling (212) 751-9800 today.