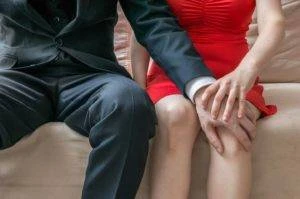 Although nothing can truly make the pain of sexual harassment go away, there are many laws at the federal, state, and local levels that provide victims of sexual harassment in Hempstead with recourse and compensation.
It can be challenging to know which laws apply to your situation and how to go about pursuing the compensation you deserve. A sexual harassment lawyer at Morelli Law Firm may be able to help you through this process so that you can seek the fair outcome you deserve. Free consultations with our office are available now.
Our Lawyer Can Fight for You in Hempstead
Working with a sexual harassment lawyer at our firm can take some of the stress and pressure out of your pursuit of justice and help you protect yourself at all times.
Your lawyer will handle multiple aspects of your case, including:
Investigating the allegations and gathering evidence
Protecting your privacy
Identifying whether you were subjected to retaliation for speaking out
Representing you in depositions or court appearances
Contacting witnesses and experts to consult on your case
Answering your questions about the legal process
Negotiating a settlement
Preparing for trial if necessary
Our team will handle all communications with the defendant and their lawyer so you do not have to engage in any conversations that may harm you or the case. Our goal is to protect you and your rights and pursue the compensation you deserve for the trauma you have endured.
Identifying Sexual Harassment in the Workplace
In general, sexual harassment includes any situation where you are the recipient of unwelcome sexual conduct. This can include:
Physical touching
Gestures
Inappropriate jokes or comments
Sexual advances
Requesting sexual favors
Imagery or signs with sexual references
Intimidation
This is not an exhaustive list. There may be other ways that an employer or coworker has engaged in sexual harassment, which is why speaking with a member of our team at Morelli Law Firm can be helpful in figuring out your rights and legal options.
Who Commits Sexual Harassment?
Both or all parties involved in a sexual harassment case can be any sex or gender. Also, the harasser can be anyone in the workplace, including a coworker or a supervisor in your department or another department. It could also be a person who is not an employee, such as a customer.
Harassment usually rises to the level of prohibited conduct when it makes the work environment hostile and offensive or results in an adverse action, such as the victim being demoted or fired.
There are many different rules that may apply to your situation, as well. This includes federal and state regulations that provide protections for sexual harassment and remedies for victims.
Categories of Sexual Harassment
There are two general categories of sexual harassment in the workplace: quid pro quo and hostile work environment.
Quid Pro Quo
Quid pro quo harassment involves situations where a supervisor or employer requests a sexual favor in exchange for something like a promotion, time off from work, or not being demoted. It can be explicit or implied. Submission to the request or rejection is used as a basis for making employment decisions. Even an isolated incident of quid pro quo harassment can give rise to a claim for sexual harassment in the workplace.
Hostile Work Environment
Hostile work environment claims include situations where certain conduct:
Makes the workplace intimidating or offensive; or
Unreasonably interferes with the worker's performance in the workplace.
For example, requests for sexual favors, sexual advances, and comments about sexual conduct create a hostile work environment. However, you do not need to be the direct recipient of the conduct to bring a claim alleging that your employer has fostered a hostile work environment. Overhearing comments or witnessing harassing acts can create a hostile work environment.
A court or other deciding body considers various factors when trying to determine whether a hostile work environment existed, such as the frequency of the harassing activity. Other factors include whether:
The harassing conduct was physical, verbal, or both
The harassing conduct was patently offensive or more subtle
The alleged harasser is a supervisor or coworker
Other employees joined in the harassment
More than one employee was subjected to harassment
In general, hostile work environment claims involve several incidences of inappropriate conduct instead of just single, isolated incidences. If a single incident did occur, it would need to be severe enough to create a hostile work environment based on the one incident alone.
A sexual harassment lawyer from our firm can help you find out more about whether the treatment you endured rises to the level of quid pro quo harassment or has created a hostile environment at your Hempstead workplace. We may be able to work with you on your case and help you secure the compensation that you deserve.
Laws Protecting against Sexual Harassment
The U.S. Equal Employment Opportunity Commission (EEOC) is responsible for overseeing federal claims of sexual harassment.
At the state level, the New York State Human Rights Law prohibits sexual harassment and imposes certain criteria on employers when it comes to making sure the workplace is a harassment-free zone. For example, the law requires employers to enforce a sexual harassment prevention policy and to provide the language about their policies in different languages.
Statutory Window for Filing a Sexual Harassment Claim Extended
In August 2020, the state extended its statute of limitations for filing a sexual harassment complaint with the New York State Division of Human Rights. Victims of harassment now have three years to file instead of one. Also, New York State requires employers to adopt a sexual harassment prevention training program that meets at least the minimum standards.
Our Attorneys Have Secured Millions of Dollars in Verdicts for Our Clients
When you choose to hire Morelli Law Firm to represent you in your Hempstead sexual harassment case, our team will gather evidence, interview witnesses, and build a strong case to fight for the compensation and justice you deserve. Our attorneys have secured millions of dollars in settlements and court verdicts for our past clients. Here are just a few examples:
● $95 million secured – This was a record-setting sexual harassment and assault verdict for a client who suffered ongoing sexual harassment from her boss. She was made to feel she had to give in to those advances to keep her job, and she was sexually assaulted after her complaints were silenced.
● $4.725 million secured – We recovered this for a female employee raped by her Managing Director even though he claimed the sex was consensual.
● $3.75 million secured – This payout was for a female executive coerced into having sexual relations with the CEO of a large company.
These are just some examples of the settlements and court awards we have obtained for our clients. Our team will fight for the best possible outcome in your unique case. An attorney from Morelli Law Firm is ready to investigate the details of your case and help you explore your legal options.
Call Us for a Free Consultation About Your Potential Case
There are various ways to pursue justice after a sexual harassment situation has affected you at work. The federal and state options can become confusing, and the process can be intimidating, especially if you think your employer may try to retaliate against you.
For a free and confidential consultation, call Morelli Law Firm now at (212) 751-9800. You have nothing to lose by speaking to one of our staff members, and there is no obligation to proceed.