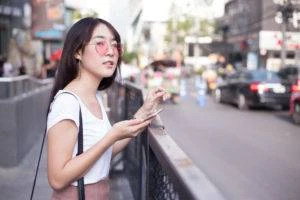 It's the goal of every rideshare service to make your life easier. Unfortunately, things don't always work out in your favor. Rideshare drivers and passengers alike can find themselves contending with the financial consequences of a car accident. Even independent drivers can endure unexpected losses due to a rideshare driver's behavior.
That said, anyone injured in or facing losses after a rideshare accident can consider a civil suit. You can work with a rideshare accident lawyer in White Plains, NY, from Morelli Law Firm to learn more about your post-accident financial support.
How and When to File for Rideshare Compensation
In the days following your rideshare accident, you'll need to take stock of your losses. These can be both emotional and tangible. You'll want to do these calculations quickly, though, as you'll have a limited amount of time to act.
New York Civil Practice Law & Rules §214 gives residents facing personal injuries three years to file civil claims. Residents may only file these claims after working with their insurance providers, courtesy of New York's no-fault accident policy.
If you don't get your complaint to a county clerk within New York's statute of limitations, you may not have a chance to fight for post-accident compensation. With that in mind, you can contact our rideshare accident lawyers in White Plains shortly after your accident to assess your situation and start off the filing process.
Rideshare Companies and Drivers' Rights
Most rideshare services operating today expect their drivers to have their own insurance. That said, those same companies can offer their drivers equivalent coverage while they're on the clock. As such, on-duty drivers benefit from both additional liability insurance and the legal protection offered to their parent company.
What does this mean for drivers who get into an accident? On-duty rideshare drivers can file insurance claims with their employers. Any on-duty driver who wants to pursue a civil suit will have to do so on their own time.
Comparatively, on-duty drivers who cause rideshare accidents can work with their parent company to address any charges brought against them. You can work with our attorneys to hash out the details of your approach.
Reacting to a Rideshare Accident as an Independent Driver
Drivers trying to get to and from a location on their own time are protected solely by their own insurance. This is the case even when you get into an accident with a rideshare driver. At this point in time, no TNC operating in New York offers insurance to drivers unaffiliated with the company in question.
That said, you may not have to bear all the expenses related to your accident. If it appears that an on-duty rideshare driver was at fault for your accident, you can take a civil complaint against the company they work for. All the while, you can also work with your insurer to address your immediate, post-accident concerns.
Passengers' Rights After a Rideshare Accident
Most rideshare companies try to protect their passengers from harm. With that in mind, most passengers in an active Uber or Lyft will have the right to file insurance claims through those parent companies.
A passenger's options do change depending on the person liable for an accident, though. If it appears that an unaffiliated driver was liable for an accident, passengers are left to rely on their own insurance. In turn, passengers may take up civil suits against that independent driver.
Comparatively, passengers in accidents involving a liable rideshare driver can take up civil suits against the rideshare company. While this may seem intimidating, it doesn't have to be. You can work with White Plains' rideshare accident attorneys to learn more about your legal options.
Your Compensation After a Rideshare Accident
Don't sell your accident losses short. You have a variety of avenues that can lead to additional financial support. For example, you can list your emotional damages among the losses you endured in your accident. While these losses don't have a dollar value, you can reference previous cases to assign them one.
Losses like these are known as non-economic losses. Comparatively, economic losses reflect tangible damages endured in an accident. When it comes to a rideshare accident, your economic losses can include property damage, medical bills, and lost opportunities for work.
Not sure what losses apply to your case? Ask a White Plains rideshare accident attorney for guidance. Not only can we elaborate on your most-evident losses, but we can also explore other means through which you can grow your personal injury settlement.
Addressing Settlement Offers With Our Team
There are some ridesharing companies that strive to limit the amount of time they spend in court. As such, these companies are likely to offer drivers or passengers injured in their accidents settlements.
At first glance, settlements may seem like benevolent offers on the part of a ridesharing company. However, some services intend to overwhelm you with an offer to prevent you from taking legal action. With that in mind, don't accept a settlement offer without consulting an attorney.
You can work with us to determine whether or not the settlement offer you've received will cover all your losses. We'll establish a separate calculation of your total damages for you to compare an offer against. Then, we can negotiate on your behalf if you'd like to request additional funds. Should the need arise, we can also represent you in court.
Learn More About Your Post-Rideshare Accident Rights Today
We understand how confusing a rideshare accident may look from a legal perspective. That confusion doesn't have to bar you from the financial support you deserve after an accident, though. Instead, you can work with our rideshare accident lawyers in White Plains to break down the process of filing your claim.
To learn more about what a rideshare suit might look like for you, give Morelli Law Firm a call. You can schedule a free case evaluation over the phone or through our online form.