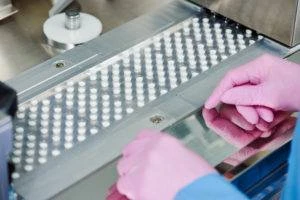 Most drugs come with side effects. Drug labels come with dozens of warnings about what a drug can do to the body. If we take a drug with full knowledge of what it can do to us, we accept the risk. However, sometimes, the warnings are incomplete.
When they are, the drug is defective, and you could be eligible for compensation for your injuries. Defective drugs injure thousands of people each year, but to get compensation, you'll need to speak with one of Morelli Law Firm's defective drugs attorneys in White Plains, NY.
Aren't Drugs Tested Before Release?
Yes, but not all drugs get tested thoroughly before they come to market. They can be released as long as they meet the FDA standards. However, be wary of any drug that's been on the market less than a year. It usually takes a year for the most significant undiscovered side effects to come to light.
If a drug has problems that cause harm to the public, the FDA can issue a recall. Most recalls require a change to the warning labels so that doctors and patients know the risks of a drug. A smaller number get pulled from the market completely because they're too dangerous.
If you've taken a drug and you weren't told of the risks, or had a new one appear, that's something that should have been caught. Too many drugs get rushed to market without thorough testing. With a defective drug lawyer on your side, we can work to bring the drug's problems to light and prevent others from the same harm.
How does a Defective Drug Case Work?
There are some advantages to plaintiffs in defective drug cases because of the nature of the product. While we can try to prove negligence, we can also try to win your case on the grounds of strict liability and breach of warranty. This gives your case more avenues to success.
Also, if many people are injured by the same drug, you could join a mass tort. This is like a class action, but they will adjust your compensation based on the amount of harm you've suffered compared to others. This is more fair than a class action where everyone gets the same amount.
The biggest thing we must prove with any of these routes is that the drug was responsible for the injury. Even if it wasn't, you may still have a medical malpractice case. Our firm also handles these cases, so do not be discouraged if this happens.
What Damages Can I Receive for a Defective Drug Case?
There are many reasons for receiving compensation in a case. These reasons are called damages and come in two main varieties: economic and non-economic. Some of the economic damages you could receive include:
All medical expenses related to your drug injury
Travel to and from doctors for your care
Lost wages due to your injury
Lost income potential
Property damage (e.g., you wrecked your car because of a medical injury)
Medical devices, should you become disabled
Home renovations to accommodate your injury
From the basis of your economic damages, our firm can calculate the non-economic costs of your injuries and fight for them. Some of these include:
Pain and suffering
Mental anguish
Loss of consortium
Wrongful death
As your White Plains defective drug lawyers, our team will explore all the legal avenues for compensation that apply to your case. Then, we will fight for the true value of your case through negotiation with the other parties, whether they're insurers or the drug company. Meanwhile, you can focus on recovery while we do the legal work.
How Soon Should I Speak to a Lawyer?
The best time to speak to a defective drugs lawyer is as soon as you have a medical diagnosis of your injury. In order to have a case, you'll need proof of an injury caused by a defective drug. You may wish to go to a doctor separate from the one who prescribed your drug.
Once you have evidence of an injury, speak with a lawyer about it. They will analyze the situation to determine if you have a case. The sooner you act, the better, because there is a time limit to filing any personal injury case.
In New York, you'll have three years from the day you discovered the injury to start a lawsuit before you hit the statute of limitations. By starting early, your lawyer will have more time to investigate and build a stronger case. Too late, and you could lose the chance for compensation entirely.
Morelli Law Can Help You
Morelli Law Firm has been at the forefront of some of the largest defective drug cases in the country. Now it's your turn to hire our legal services. To get started with a free, no-obligation consultation, call us or contact our White Plains lawyers through the web to schedule an appointment. Click the Request Case Evaluation button to contact us online.