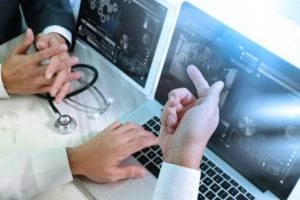 Protecting yourself and your family from medical injury can be challenging. When you go to the doctor, you want to believe that your treatment is going to make you well. Unfortunately, manufacturers, pharmacists, and healthcare professionals can all damage or improperly use the devices needed to keep you healthy.
Are you contending with a defective medical device injury? You may be entitled to time in court. You can work with a defective medical device lawyer in White Plains to bring your losses to a judge's attention. Morelli Law Firm can help you estimate and fight for compensation related to these damages.
Losses Associated With a Defective Medical Device Case
When you pursue compensation for a defective medical device injury, you want your estimated financial support to cover the full extent of your losses. In general, you have the opportunity to request coverage for your:
Medical bills
Costs affiliated with upcoming treatments
Unmet insurance needs
Mobility aids
Pain management medication or similar prescriptions
Emotional damages
These losses are both economic and non-economic. It's the economic losses that tend to come with bills, though. You can rely on state precedent to establish a dollar value for your non-economic losses.
Our attorneys strive to get you the maximum compensation possible for your losses. With that in mind, our White Plains, NY, defective medical device attorneys work with you to assess your injuries. In turn, we can establish what a liable party may have done to you.
Presenting Your Losses to a County Clerk
No one's going to tell a county clerk about your losses except for you. The best way to do so is to file a civil complaint. Civil complaints are comprehensive documents that identify your liable party as well as the incident that resulted in your losses.
You can also use your complaint to show the math you used to calculate your estimated compensation. While court representatives may not ask you to elaborate on the extent of your losses during your preliminary hearing, you may be asked to clarify your losses later down the line.
When to File Your Complaint By in New York
The date by which you file your complaint legally varies based on how you want to classify your case. In New York, product liability cases fall under the statute of limitations established by CVP § 2 14-C. Herein, you and a defective medical device lawyer in White Plains have three years to pursue compensation for your suit.
On the other hand, negligence or recklessness embodied by medical professionals may entitle you to a medical malpractice suit. If you want to pursue a suit under this categorization, you'll have two and a half years to do so under New York Civil Practice Law and Rules § 214-a.
Your deadline tends to be more flexible if you file a medical malpractice suit. If you file for medical malpractice, you'll have either from the date you're injured or the date you discover your injury to act. Product liability deadlines begin on the day you're injured, regardless of when you discover the severity of your condition.
Scheduling Your First Defective Medical Device Case Consultation
With the statute of limitations on your case in mind, you may want to contact a lawyer soon after you suffer your injury. The faster you're able to bring your suit forward, the more time you'll have to gather evidence backing your assertion of liability.
Moreover, an initial case consultation can help you determine whether you want to pursue negotiations for your losses or a trial. Negotiations can move more quickly to get you the financial support you need. A trial, however, can help you achieve justice.
That said, do not expect your efforts to land a liable party in jail. Defective medical device cases are civil cases. If you believe that a party engaged in criminal activity while in charge of your health, you can meet with an attorney to discuss how to bring those concerns before a judge.
What to Expect From Defective Medical Device Negotiations
When your defective medical device complaint moves forward, you can summon the party you want to hold liable for your losses. This summons can then lead to negotiations. Your negotiations with another party can be managed by a lawyer, especially if you're taking a suit up against a larger institution.
On the other hand, a liable party may make you a settlement offer before you have the chance to secure legal representation. In these cases, know that you cannot be pressured into accepting a settlement offer.
Instead, you can contact our firm and assess the offer against our own calculations. Work with a White Plains defective medical device attorney to calculate your viable financial support on your own. Then, you can determine whether or not you want to accept the offer.
What to Anticipate From Your Day in Civil Court
If your case does move to court, expect justice to come slowly. You can also break down your upcoming court dates into understandable action ahead of time. Most of these cases begin with discovery. This process helps you contact medical professionals and exchange information with the defendant to better back your claim.
At the end of discovery, your case will move into the courtroom. Your attorney will conduct an opening statement, as will the defense. From there, you can both contact witnesses, cross-examine other bystanders, and convince the jury that your perspective on your losses is the correct one.
Your case concludes with closing arguments and the jury's deliberation. If the court rules in your favor, a judge may choose to apply punitive damages to your case on top of the ones you've requested.
Request a Case Consultation to Discuss a Defective Medical Suit
You don't have to take on the financial burden of a defective medical device injury alone. If you can hold another party liable for your losses, that party can help you confront the economic challenges of your recovery. Our White Plains defective medical device attorneys can help you along the way.
Do you have questions about your defective medical device compensation? We can work through the complexities of your case with you. Come meet with our representatives at Morelli Law Firm through a case evaluation. You can set your date through our website or over the phone.