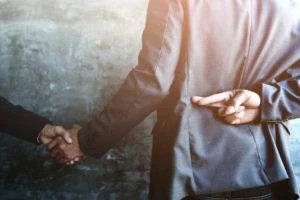 If you're a business owner in White Plains, NY, you could get wrapped up in a legal disagreement through your business. Employees, vendors, and other businesses may have a complaint about something, or you might have one about them. Commercial litigation lawyers solve those complaints.
By hiring one of our lawyers early, we can work to get your situation solved before it turns into a full-blown lawsuit. Whether it's a simple contract dispute all the way to federal and state charges, Morelli Law Firm has White Plains commercial litigation attorneys ready to help you.
How Commercial Litigation Differs From Civil Litigation
Civil litigation involves cases between two or more individuals. Commercial litigation involves businesses. Commercial litigation is often far more complex than civil litigation, though there are some similarities.
In both situations, your lawyer will conduct investigations, research the laws, engage in settlement negotiations, conduct discovery practices, and present arguments in trial. Commercial litigation uses a separate set of laws, many of them highly complex. It can take years to finish a case, but not fighting a lawsuit could end your business.
There are also a lot of edge cases in commercial litigation. The business environment keeps changing. Cybersecurity issues, data breaches, and new digital privacy laws are just one example. Employment litigation is also becoming increasingly common.
Building a Commercial Litigation Case
The discovery process in a commercial litigation case is much more complex compared to a personal injury situation. There's a massive amount of data, especially with today's e-discovery methods.
Whether you're the one pursuing a case or you're defending yourself, the process is the same. We want to show that the other side is the one that is in the wrong. Commercial litigation lawyers in White Plains, unlike personal injury lawyers, can be on both sides of the courtroom.
The strategy for your case will depend on the kind of case and which side you're on. The preparation for a contract dispute differs from a major fraud or RICO case. Fortunately, through Morelli Law, you have access to a team of commercial litigation lawyers with decades of experience between them.
Types of Commercial Litigation
There are an enormous number of commercial litigation types. Any dispute between two businesses or between a business and an employee or contractor could be the basis of a suit. Sometimes, the breaches are so egregious that state and federal courts might press charges.
Some of the types include:
Antitrust cases
Breach of fiduciary duty
Product liability
Tax disputes
Business torts
Breach of contract
Intellectual property disputes
Patent infringement
Trade secret disputes
Securities litigation
Employment discrimination
This is just a handful of case types possible in commercial litigation. A business might even be unsure if what happened to them was illegal or worth a lawsuit. A quick consultation with a commercial litigation attorney can make it clear.
Will I Need to Go to Trial for My Commercial Litigation Case?
The ideal result is to avoid trial, even if you're the one pursuing damages. Trials take a lot of time, a lot of money, and have inherent risks. The matter can end faster if the sides can come to an agreement on how to solve their dispute outside of trial.
However, some cases do need to go to trial to get a full resolution. If you've already received notice of a lawsuit, especially from a government agency, you'll need representation as soon as possible to protect your business, and potentially your freedom.
If you have even the slightest suggestion that you're under investigation, speak with a commercial litigation lawyer immediately for advice. Even if you have to go to trial, you'll have someone on your side to defend you, and we are no strangers to the courtroom. Our results page proves that.
Call Immediately for Advice on Your Commercial Dispute
You don't have to turn your attention to your legal matter. After all, you have a business to run! Turn instead to our White Plains commercial litigation lawyers for advice. For a free case evaluation about your situation, call us or leave us a message online. Morelli Law Firm looks forward to helping you with your situation.