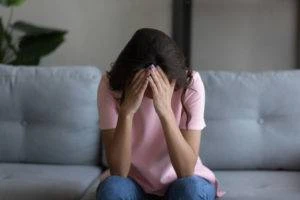 If an unexpected death came as the result of someone's negligence, they deserve to be held financially accountable for the harm they have caused. Here at Morelli Law Firm, we believe you should not have to take on the financial burden of a loss like this when someone else was responsible. Our lawyers represent families dealing with the aftermath of wrongful death in White Plains, New York.
While no amount of compensation can bring a loved one back, damages from a wrongful death claim or lawsuit could address any resulting medical debts and loss of household income. They can also provide a sense of closure that allows victims to move forward. A representative with Morelli Law Firm can answer any questions you have about this process and how we can help during a free and confidential consultation.
Our Team Can Gather Evidence to Help You Build the Strongest Possible Case
There are many benefits to working with an attorney from our team. At the very least, we hope our firm can be there for you so you do not have to go through this legal process alone when you should be spending time with your loved ones. Some of the services we provide include:
In-depth case investigation
Representation in all case matters
Timely paperwork submission
Evidence analysis and case building
Damage calculation
Settlement negotiations
All of these services are available with our firm for no upfront or out-of-pocket attorney's fees. As a contingency firm, we take payment as a percentage of the recovered compensation. This arrangement means that if we don't win your claim or lawsuit, you owe us nothing.
Reviews from Our Previous Clients
We fight hard for our clients, and it shows in the Google reviews they leave us:
"Vicky has been FANTASTIC!! She always responded in a timely fashion. Their services were exactly as expected. They were helpful, patient, & kept me informed in all steps. I would hire them again." – Janice Miles
"A top-notch law firm in the personal injury space." – Jeffrey Stein
"I would recommend Morelli Law Firm to anyone who needs a top flight law firm." – Dillon John
We've recovered over $1 billion in damages for clients like these. Our firm is ready to go to work on your case and fight for your family's financial recovery.
Proving Negligence in a Wrongful Death Case
In order to prove that the offender in question is liable in your wrongful death case, we will need to show that some form of negligence occurred. A large part of proving negligence involves showing that the offender did not provide a proper level of care to the victim.
If the negligent party―such as another driver―was responsible for protecting the victim in any way, they have a duty to give them a reasonable expectation of safety. If their failure to fulfill this duty caused a fatality, our firm could hold them liable.
Negligence can manifest in the form of either action or inaction, as sometimes failing to prevent an accident can be just as dangerous as causing one. An investigation by a wrongful death lawyer from our firm can help bring the cause and liable party to light in your White Plains wrongful death case.
Types of Wrongful Death Cases Our Attorneys Represent
According to the Centers for Disease Control and Prevention (CDC), accidents are the third leading cause of death in New York State. While wrongful deaths can occur virtually anywhere under any circumstances, the most common causes stem from motor vehicle accidents and medical malpractice. We've outlined other common causes that our team has seen below:
Product Liability
Defective products, even when used properly, can cause consumer injury and death. For example, the manufacturer of a car with defective airbags can be liable for a victim's death even though they were not present for the accident. The liability may lie in the idea that their lack of safety precautions led to an otherwise preventable death.
This category can include products that lead to physical injuries and substances that lead to cancer or a deadly infection, such as faulty medications.
Premises Liability
A property owner may be responsible for a victim's death because they did not do enough to prevent it. Premises liability is a major determining factor in many wrongful death cases caused by slip and fall accidents, which are the leading cause of traumatic brain injuries in America, according to the CDC.
Property owners are responsible for keeping their premises clear of hazards and warning visitors of potentially dangerous conditions. Examples of premises liability cases include:
Slip and fall accidents
Dog bites or other acts of negligence involving animals
Assaults resulting in fatal injuries, which may sometimes be the result of negligent security forces
Improper building construction and maintenance, which can lead to structural collapse, fires, and other accidents
Hazardous Work Conditions
Workplace incidents where the victim did not receive the proper training or equipment can lead to wrongful death. This most commonly occurs on construction sites. While you cannot sue a loved one's employer in this case, any third parties involved in the fatality could be liable.
Even seemingly insignificant events can be the root cause of a wrongful death case, such as working in an environment that leads to prolonged exposure to dangerous chemicals. In some cases, diseases from toxic chemical exposure only begin to show up after decades, long after the exposure became an afterthought.
Potentially Recoverable Damages in a Wrongful Death Case
Victims who may be entitled to compensation in wrongful death cases typically consist of the deceased's immediate family members. If the negligent party in question is liable for the death, the victims may be eligible to receive a variety of damages.
Examples of recoverable damages can include:
Funeral costs
Loss of head of household earnings or other financial support
Inherited medical expenses
Loss of future inheritance for direct descendants
Interest accrued since the date of death
Pain and suffering
Loss of companionship, consortium, and parental guidance
Not all of these damages have an obvious monetary value. Our team will work to add up those that do and assign value to the non-financial losses. Together, these damages will equate to the total case value we will seek in your claim or lawsuit.
You Don't Have Long to Take Legal Action, so Be Sure to Do so Quickly
Like other states, New York limits how long you have to sue another party for wrongful death. Specifically, EPT §5-4.1 provides a two-year statute of limitations on these cases, after which victims may be blocked from recovering compensation.
One of the first steps we will take as your legal team will be to identify the filing deadline. Doing so helps us determine how long we have to investigate, build your case using the evidence we find, and negotiate with the other party. Each of these phases in the case takes time, so the longer we have, the better.
Our Wrongful Death Lawyers Have Experience Fighting for Families Just Like Yours
There is no greater price to pay for someone else's negligence than the loss of life. Unfortunately, countless families have to deal with these tragedies every year in White Plains, New York, and beyond. When you retain the services of a White Plains wrongful death lawyer through Morelli Law Firm, we will begin looking into your case as soon as possible and fight for the compensation your family deserves after such a terrible loss.
To learn more about wrongful death cases in White Plains and what the legal road ahead may look like, contact a representative with Morelli Law Firm today for your free consultation.