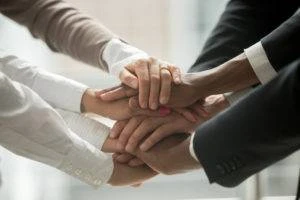 Corporations can do a significant amount of harm to their employees and consumers. That harm can be intentional or the result of industrial negligence. You don't have to try and combat these wrongs on your own.
The power you and your peers have when working as a unit can help you stand up to corporations, manufacturers, and other large groups. A White Plains class action attorney from Morelli Law Firm can take your efforts a step further.
Pursuing a Class Action Lawsuit
You have the right to hold larger institutions accountable for their misconduct. Class action lawsuits allow you and other people an institution may have injured to take your losses before a county clerk. Because all of you, a collective, work together to challenge a group larger than yours, the case is referred to as "class action."
Common Damages in a Class Action Suit
The damages you can request in a consumer class action lawsuit are similar to those you might ask for in a personal injury suit. With that in mind, both you and a class action lawyer in White Plains can break down your losses in terms of their known economic value.
Economic losses, including your medical bills or property damage, can be more easily calculated than your non-economic damages. Even so, you can refer to New York's legal precedent to assign value to losses like pain and suffering.
Once you know what kind of compensation you may be entitled to, you can add that estimate to those calculated by your peers. You can then present your final calculations in your class action civil complaint.
How to File a Class Action Suit
To file a class action suit, you and all other plaintiffs interested in pursuing compensation should come together to write a complaint. In this complaint, you need to state the name of the party you believe to be liable for your losses. With the name out in the open, you can then elaborate on the ways in which that party violated the duty of care that it owed you.
You can also include the aforementioned estimate of your compensation in your complaint. This, alongside any initial evidence you can submit regarding liability, can help a county clerk and judge understand the perspective you're coming from.
Your Class Action Suit's Deadline in New York
New York State limits the amount of time you have in which to submit a class action complaint. According to CPLR § 214, you and your peers need to bring together your request for legal action within three years of sustaining your injuries.
Outlining a timeline for a class action suit isn't always straightforward. The day you were injured by a corporation may be different from the day another plaintiff was. With that in mind, talk with our attorneys about what your filing deadline might look like. You can seek out our class action lawyers in White Plains within days of your losses.
What to Expect From a Class Action Suit
When you file a class action suit, you can expect the process to take its time. So long as you submit your claim within New York's statute of limitations, you'll have the right to pursue independent negotiations or a court trial. If you pursue negotiations, you may wrap up your legal action a little faster than you would in a trial.
That said, the negotiating process is not inherently better than a trial. Rather, the path you take when pursuing a class action suit should depend on your needs. If the allegedly-liable party is resistant to negotiations or downright rude, a judge and jury can help them reassess their position. If all parties want to address the core problem at hand, negotiations make that simple.
Negotiating for Compensation
A company that wants to avoid spending time in court is likely to make you and your peers a settlement offer. These offers can cover the extent of your collective losses. However, some companies may pad their settlement offers to make them look substantial. This is why it's important to have your own information regarding viable compensation on hand.
If it looks like a company is trying to short you and your peers, turn to a class action lawyer in White Plains, NY, to manage your negotiations. These negotiations can be conducted solely by your legal representatives. Those representatives can then report back to you with updates.
As mentioned, negotiations tend to take less time than court cases. However, court cases can award you compensation that you might otherwise not get, like punitive damages. During your initial case consultation, you can work with an attorney to determine whether negotiations or a trial may net you the compensation that you and your peers feel you deserve.
Taking a Class Action Case to Trial
If negotiations don't come down in your favor, or if an industry representative refuses to meet with you, you can take your class action suit to court. Here, both a judge and jury will have a say in what kind of compensation, if any, you receive for your losses.
The process of going to trial doesn't have to be demanding. Instead, you can turn to an attorney for guidance. We'll walk you through the process of discovery and make sure you have evidence on hand to back your request for compensation. Then, as we move into opening statements, we'll craft a case that highlights your losses – and the defendant's liability.
You and the other plaintiffs can work together to gather witnesses and testify regarding your losses while on the stand. We'll cross-examine witnesses brought forward by the defendant. Finally, we'll stand by you as the judge and jury deliver their verdict, preparing to appeal if the case calls for it.
Organize Your Information With Morelli Law Firm
Larger corporations may have the resources to stand up to claims in court, but you're not alone in your fight. You and your peers can work with a White Plains, NY, class action attorney to bring your case forward.
If you have questions about your class action suit eligibility, let our team help. You can schedule a case evaluation with Morelli Law Firm over the phone or through our online form. No matter how strange your circumstances may seem, our attorneys are ready to help you.