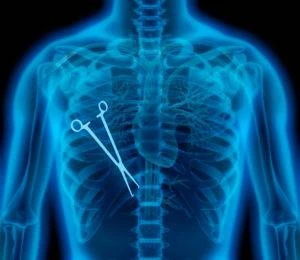 Illnesses and deaths from medical malpractice are more common than you might think. Proving that you or your loved one's injuries were from malpractice is possible with the help of Morelli Law Firm. We've helped many clients with our medical malpractice team.
If you live in White Plains and think a medical professional hurt you, reach out to our medical malpractice attorneys in White Plains. Our team has helped clients recover over $1 billion in compensation during the tenure of our practice. Put our years of experience to work on your case.
How Your Medical Malpractice Lawyer Will Help You
We consider doctors and other medical professionals experts. Challenging that expertise in a legal dispute is difficult unless you have your own expert. Our medical malpractice lawyers in White Plains can take over your case and help you with things like:
Gathering evidence about what happened to you
Speaking with expert witnesses who can challenge what happened to you
Negotiate with all the parties involved to come to a settlement, if possible
Prepare to fight your case in court if necessary
Explain all the laws that relate to your case and the likelihood of success
Apprise you on the progress of your case
Give you legal advice to protect you from actions that could damage your case
Most doctors carry malpractice insurance as a requirement for licensure, which means you'll face an army of insurance lawyers if you try to sue on your own. Let our team do it for you. Our prior results can show you some of the massive settlements and judgments we've achieved for our clients.
Who Gets Sued in Medical Malpractice Cases?
Often it boils down to an insurer, but there may be other factors. Usually you don't end up suing the medical professional directly. In a hospital situation, they may provide a legal representative that you'll need to go to instead. You might find by trying to sue one person, you end up having to sue a whole institution or company.
This is not a problem if you turn to a medical malpractice attorney. We know the parties we'll need to speak with and advocate on your behalf for compensation. Let us do the talking while you recover from your injury.
Why Medical Malpractice Cases Are Challenging
In addition to the expertise issue, there's an understanding that medicine is a practice. It does not have a guaranteed result. Discerning the difference between a calculated and acceptable risk and reaching the level of neglect is difficult. We must prove the elements of medical malpractice for you to have a valid case.
Medical professionals have standards of care they must follow when working with patients. Neglect happens when these standards are breached. We must prove that the breach happened, and that it injured you, to secure compensation.
Finally, should your case come before a jury, most people trust the words of a doctor. Because of this high regard, it's hard to sway a jury to your side. It takes a skilled medical malpractice lawyer in White Plains to present the evidence in a way that shows the incompetence of the person you're suing.
You Can Get Compensation and Save Others With Your Lawsuit
Like other personal injury cases, you can get economic and non-economic damages in your case. The compensation you receive pays for these damages. They include things like:
Past, present and future medical bills
Rehabilitation
Lost wages
Lost capacity to work
Home renovations to accommodate your injury
Disability payments
Pain and suffering
Wrongful death damages, if you're suing on behalf of a loved one
While compensation is important, there's another good reason to sue. Your case could prove that whoever treated you should not be a medical professional. They could face actions by the licensing board that, potentially, could get their license revoked.
By taking this step, you could help save the lives of others and prevent similar injuries. Sometimes, doctors do strange things, like the doctor in Britain who branded his initials on the livers of patients during surgery. Fortunately, he was caught and faced the consequences.
Don't Wait Too Long to Start Your Case. Call Today
You have two years and six months from the time you discovered your injury to start your malpractice claim. After that, you cannot receive a remedy in court. If you think your doctor harmed you, reach out to the White Plains medical malpractice lawyers at Morelli Law. You can reach us online or call the number on your screen to schedule a free case evaluation.