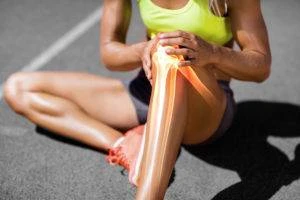 In all too many cases, an accident that caused injuries could have been prevented with reasonable foresight and caution. If someone else's carelessness has cost you physically, emotionally, and financially, you may qualify for compensation in Passaic.
A personal injury attorney from our team at Morelli Law Firm can offer legal services, guidance, and support to help you build a strong case for damages.
Who is Liable After a Personal Injury?
A personal injury lawyer with our firm can help you figure out who is liable in your case and how much money you may be able to collect. Each of these kinds of accidents can have one or more liable parties, such as:
A driver: Distractions, drowsiness, and disregard for the law can lead the operator of a car, truck, or another vehicle to make life-threatening mistakes.
A manufacturer: The companies who manufacture medicines, construction equipment, car parts, and other important products are not always as careful as they should be, which can lead to defective product cases.
A medical practitioner: Doctors can and do make mistakes, including performing unnecessary treatments, prescribing an inappropriate medication, or misdiagnosing the patient's condition. When negligence played a role, it could warrant a medical malpractice case.
An employer: If the individual who caused your accident was on the job at the time, their behavior may have been influenced by a company policy, pressure to work faster, and other work factors. Thus, their employer may be liable for their actions.
A maintenance contractor: Maintenance workers are responsible for keeping motor vehicles, roadways, and mechanical equipment in good shape. Failure to do so can make them liable.
What You Need to Know About Compensatory Damages
Accident victims are generally entitled to two different types of compensation: economic damages and non-economic damages.
Economic damages include monetary losses you incurred because of the accident, such as:
Loss of wages, i.e., the income and other benefits you lost by taking time off from work to let your injuries heal
Loss of employment, i.e., the job that your permanent injuries prevent you from ever going back to
Medical expenses, i.e., the money you spent (or will spend in the future) to treat or manage your accident injuries
Other related expenses, i.e., the money you spent (or will spend in the future) on any service you would not have required pre-injury
Non-economic damages include your injuries themselves and any suffering they caused you, including:
Scarring, i.e., the permanent, painful, and disfiguring marks that your injuries have left you with
Disability, i.e., the permanent physical and intellectual limitations caused by your injuries
Pain and suffering, i.e., the physical and mental distress you suffered because of your injuries or even the accident itself
Loss of consortium, i.e., the ways your injuries have negatively affected your marriage
How to Quantify Your Damages
For every type of damage you sue for, you must request a specific dollar amount. For economic damages, you can get this amount from the bills you received and by adding up the number of paychecks you missed. However, estimating future losses is trickier.
Non-economic damages are also difficult to calculate. How do you assign a monetary value to a painful scar or the fact that you can no longer cook and clean for yourself?
Our team at Morelli Law Firm can help you do just that. We have industry practices that allow us to determine your case's overall value so that you do not seek less than you deserve.
Getting Help from a Personal Injury Lawyer
Each state gives accident victims a strict time frame to file a lawsuit and seek damages for their injuries. In New Jersey, that filing window is two years, as codified in NJ Rev Stat §2A:14-2. In short, if you want a chance at collecting damages, you must act quickly.
A personal injury attorney from Morelli Law Firm can help you with every aspect of your case. First, a member of our team will evaluate your claim during a no-obligation phone call. Then, we can take the following steps to fight for the money you need.
Investigating the Accident
Building a strong case involves collecting evidence from as many sources as possible. Depending on how and where your accident occurred, this evidence may include:
Your medical records
Police reports
Surveillance video
Witness testimony
Expert testimony
Personal photos or video
We can use this information to prove several key points, including that:
Your accident happened the way you say it did.
The liable party is responsible for your accident and injuries.
Your injuries have caused you serious, even irreparable harm.
Confronting the Insurance Company
The liable party's insurance company wants to pay you as little as possible. They may even try to argue that you were more responsible for the incident than their client, which would make you ineligible to collect damages under NJ Rev Stat §2A:15-5.1. We will deal with them by:
Notifying the liable party about your lawsuit
Communicating with the liable party and their insurer on your behalf
Negotiating hard for a satisfactory pretrial settlement
Arranging a trial and representing you in the courtroom
Offering Guidance and Support
The legal process is often complex and intimidating. Your attorney can help you understand it by:
Explaining all of your legal options in detail
Advising you about which options are best for you
Contacting you with regular updates about your case
Answering any and all questions you may have
Reach Out to Speak with an Attorney from Our Firm Today
A personal injury lawyer from Morelli Law Firm is available to help you with all of the tasks listed above and many more in your Passaic injury case. To schedule a free case evaluation, call us at (212) 751-9800.
We can take your call at any time, day or night. We do not charge our clients any attorney's fees until we successfully recover money for them.