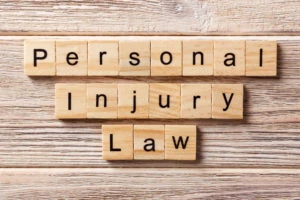 If you suffered an injury accident and have proof that the other party was at fault, you may be wondering what legal alternatives you have for holding them accountable. Additionally, you may require help recovering your monetary and property damages. Retaining a Newark personal injury lawyer may benefit you during this difficult time.
The Morelli Law Firm is a personal injury law office that can provide a wide range of legal assistance, including case investigation, calculating your damages, and negotiating a fair settlement. When you are ready to move forward with filing a personal injury claim for your Newark accident, let our trusted legal team fight for you.
Common Injury Cases Our Newark Personal Injury Firm Represents
You gain an advantage by working with an experienced attorney with extensive knowledge of your type of claim and the common medical issues associated with each. Some of the most common types of accident cases that our Newark personal injury lawyers have successfully taken on include:
If you don't know how to file a personal injury claim, our legal experts can guide you through the entire process, regardless of how nuanced your case details may be. A personal injury lawyer can manage and negotiate your personal injury settlement while you recover from your injuries.
Get Top-Rated Personal Injury Lawyers to Help With Your Case
You may suddenly find yourself involved in a personal injury suit or worried about how you're going to pay for your recent bills when you should be concentrating on getting better. The following are some ways that our accident injury lawyers in Newark, NJ, can assist you with your personal injury claim:
Evaluate your damages
Describe what legal rights you have and what to expect from the court process
Discuss which New Jersey laws are relevant to your personal injury case
Conduct an investigation of the accident scene and document details to preserve evidence
Obtain and evaluate witness accounts, medical records, and police and accident reports.
Request driving records and traffic cameras videos
Consult specialists, including medical professionals, financial experts, and accident reconstructionists
Negotiate a fair settlement with the insurance adjuster
Prepare you and represent you in court if you choose to file a lawsuit
Our skilled personal injury attorney in Newark can handle your case and assist you in navigating the legal system if your claim is refused, there are numerous parties involved, or you have serious injuries. If the insurance provider rejects your compensation claim or makes a meager settlement offer, your lawyer might be valuable.
Newark Personal Injury Lawyers Can Push for Fair Compensation
You may wonder why the insurance company's settlement offer is so low when your medical costs and other damages are high. Insurance providers have personal methods for calculating losses. However, insurers do not always know the accident details or your pain during recovery.
A personal injury lawyer in Newark will fight to recover a fair settlement on your behalf. Some of the damage you may be able to claim includes the following:
All medical-related costs
Loss of income during recovery
Pain and suffering
Emotional Distress
All Medical-Related Expenses
Certain types of injuries may require your treatment to start with emergency medical care and continue through follow-up doctor visits or rehabilitation. It's probable that you will have to pay out-of-pocket for operations, hospital stays, prescription medicines, and long-term treatment. You may be entitled to compensation for up to 100% of your current and future medical expenses.
Income Loss During Recovery
Catastrophic injuries from the accident can put you out of work for several months. You may be eligible to recover your lost wages or work benefits. Additionally, a permanent disability may make returning to work impossible. A personal injury attorney can work with your employer to assess how much total income you lost as well as your lost earning capacity.
Pain and Suffering
Pain and suffering can be a combination of the physical and emotional trauma you experienced after the accident. You may also be able to account for changes in your life such as loss of consortium, loss of parental support, or an overall decline in the quality of your life.
What you are entitled to recover depends on the circumstances of the accident, who was responsible, and the total amount of your losses. Personal injury attorneys can explore all your possible damages and submit your claim based on calculations.
Supplemental Damages Recovered in Personal Injury Cases
You may also be entitled to a supplemental payout through punitive damages if the responsible party acted maliciously or egregiously. Punitive damages are solely awarded to hold the responsible party accountable for their conduct.
Only a small percentage of instances result in the award of punitive damages. Your personal injury attorney can assist in determining whether punitive damages are appropriate.
How Much Does the Average Personal Injury Attorney Charge in New Jersey?
Personal injury lawyers in Newark, NJ, charge their clients differently than other types of lawyers. Instead of charging a retainer fee and billing at an hourly rate, a personal injury lawyer charges a negotiated rate based on results.
The model is called a contingency fee arrangement and allows your attorney to bill you only after your settlement has been reached. Your personal injury team will only receive a payment if you win a payout from the at-fault party. With this type of agreement, the more you receive, the more your lawyer gets paid.
Under this payment plan, your lawyer will maintain an attorney's interest that aligns with your own to collect the payment that you both want to obtain. It is a guarantee that you will receive the highest settlement amount possible.
Identified Negligent Parties in a Personal Injury Case
When one party fails to act with the degree of care that another person would have used in an identical situation, that party has engaged in negligence. It's possible that the following types of careless action contributed to your accident:
A Negligent Motorist
Car, bike, motorcycle, truck, and pedestrian accidents often center around a negligent driver. The individual may have been distracted while driving or under the influence. As a result, the party's negligent conduct led to your injuries.
Company Negligence
Workplace accidents and injuries may occur when a business neglects to keep its patrons, guests, or clients safe. If a business fails to properly train its staff, creates a dangerous environment on its property, or produces a subpar product, it may be held accountable.
Negligence on the Job
Professional negligence can completely change your life, whether you are dealing with a negligent coworker, a mistaken medical professional, or an employer who doesn't maintain a safe working environment.
You are entitled to hold the liable party responsible for their negligent actions by pursuing legal action if they have caused you harm. The expenses brought on by another party's irresponsibility shouldn't be your responsibility. We can support you in ensuring that the appropriate party is accountable for both economic and non-economic damages.
Reasons To File a Personal Injury Lawsuit
To best serve your interests, filing a personal injury lawsuit may be necessary. However, bringing a lawsuit does not guarantee hearing it in court.
The case may be settled before trial if the defense gathers more information during discovery that establishes its liability for your damages. You might require a lawyer to bring a personal injury lawsuit on your behalf in the following circumstances:
The value of your injury claim is significantly more than the defendant is capable of providing
The other party is disputing their own liability and invalidating your personal injury claim
The defendant is arguing contributory negligence played a role in your injury occurring
There is a conflict with the laws that regulate your personal injury claim
The insurance company is exuding unethical behavior
You endured traumatic injuries or have injury-related disabilities that result in substantial long-term losses
The expiration date for filing your personal injury lawsuit is about to expire
It isn't always necessary to begin with a lawsuit. Your personal injury attorney in Newark can try to settle your claim as quickly and efficiently as possible by filing a personal injury claim first. If the responsible party is unwilling to increase your settlement to the true value of your claim, then a lawsuit is the next step in obtaining maximum compensation for your damages.
New Jersey's Two-Year Statute of Limitations
New Jersey's courts set a time limit on bringing personal injury claims forward, known as the "statute of limitations." In accordance with N.J. Stat. 2A:14-2, you have two years from the accident's date or the time the injury occurred to file a lawsuit in civil court.
If you fail to meet this deadline, the other party may prevent you from pursuing damages, or the judge and jury may decide to throw out your case. You must move fast to preserve your ability to pursue compensation for your damages.
Some instances shorten the time you have to file a lawsuit. For example, if a government agency is an at-fault party responsible for your damages, you may receive a significantly reduced time limit to bring a case against them. Retaining a meticulous personal injury attorney in Newark, NJ, who can identify such exceptions, will ensure that you meet all deadlines.
Seeking Assistance With a New Jersey Wrongful Death Claim?
If your loved one was involved in a horrific accident and you are now seeking legal representation to be compensated for the negligent actions of the at-fault party, we empathize with you and your family and would like to help. With the guided support of a wrongful death lawyer in Newark, NJ, an unexpected death claim will be filed to retrieve compensation.
First in line to be able to obtain compensation from the claim are surviving spouses or children. The inheritance will go to the remaining parents only if there is no spouse or child left. Loss of financial support, medical bills, funeral expenses, and burial fees are all examples of damages.
Find Compassionate Legal Advice and Years of Experience at Morelli Law Firm
Difficult times call for supportive help that will see you through until your problems are resolved, For comprehensive legal support, contact the Morelli Law Firm. Our Newark personal injury lawyers can take on your case, fight to protect your rights, and win you a settlement worth more than the insurance company's original offer.
We have skilled attorneys dedicated to ensuring you get the monetary compensation you are entitled to for your losses. Learn more about our legal services and get a timeline for your case by contacting our office for a free case evaluation.