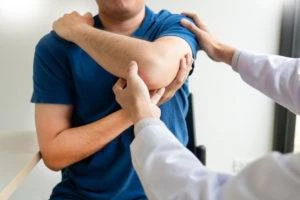 If you were a victim in an accident and are faced with costs as a result, you may be able to file a lawsuit for compensation. Whether you were in a car accident or a slip and fall, if the incident was someone else's fault, you have a right to seek compensation. You can hire a Huntington personal injury lawyer from our firm to go to battle with you for damages.
Personal injury accidents can cost thousands of dollars for the victim. These costs can come from medical bills, from the emergency room to rehabilitation, and property damage. If you are accumulating these costs because of another person's negligence or reckless behavior, you have a right to seek damages.
You Could Collect Damages with a Lawsuit
After your accident or incident, you can be forced to take on thousands of dollars to pay for medical costs and other repercussions. Your family should not be forced to go into debt, take on more work, forego medical treatment, or any other drastic measures to afford an accident that someone else caused. When you need money to straighten out the effects the accident has had on your life, a lawsuit may be your best option.
With a lawsuit, you could recover damages to cover:
Medical bills for emergency room visits, doctor appointments, surgery, hospital stays, physical therapy, and other medical care treatment
Pharmacy costs and medical equipment
Modifications made to your home to accommodate your injuries
Property damage if you had to repair or replace items after an accident, such as a vehicle
Lost wages for work you have been forced to miss and diminished earning capacity in case you will not be able to earn the same salary because of your injuries
Non-economic damages, such as pain and suffering, emotional distress, humiliation, and inconvenience
Funeral and burial costs if your loved one died from their injuries in the accident
The details of your situation will determine which damages you can pursue with a lawsuit. Morelli Law Firm can pair you with a Huntington personal injury lawyer to guide you through the legal process. They will be able to answer questions about your potential damages and more.
Do Not Delay Starting the Process
You have a limited time to file your lawsuit. In New York, the statute of limitations for personal injury cases is three years, according to CVP §214. That typically means you have three years from the time of the incident.
There could be some exceptions. For instance, if the injury was not apparent immediately after the incident and was discovered later, you could have more time.
If you are filing on behalf of a loved one who died as a result of their injuries, you have two years from the time of death according to EPT §5-4.1. You can speak with a member of our team to find out how the statute of limitations may apply in your case. You should not delay starting the process of your lawsuit if you are interested in filing.
A Personal Injury Can Happen to Anyone
When an accident occurs, those involved can begin racking up bills immediately afterward. In a car accident, someone may need an ambulance ride or a tow. In a slip and fall, the person may need to go to the emergency room to be evaluated.
When these costs begin piling up, the victim can find it difficult to focus on recovery. Sometimes these accidents can be the fault of someone who was behaving negligently or recklessly. In these cases, that person can be held responsible for the aftermath.
No one should have to pay for something that was another person's fault. If this was your case, you can call us now to discuss your situation. Some scenarios where a personal injury lawsuit may be appropriate include:
Dog bite
Slip and fall
Property liability
Boating accident
Nursing home abuse or neglect
Defective product
Why Should You Hire a Lawyer?
You can receive a free consultation with our team to discuss your case. With a lawyer at your side, you can build a strong case for compensation against whoever is responsible for your accident.
Morelli Law Firm will do whatever we can for you. We can gather evidence, including photos and videos from the accident, speak with law enforcement, communicate with the other party and their insurance company, and research the law. We can also consult with medical experts to determine the extent of your injuries and what the total cost may be to treat them.
Call an Attorney Today to Get Started
We can offer a free consultation, and we will work on a contingency-fee-basis. That means you will not owe us any attorney's fees unless we win your case. Call us today at (212) 751-9800.