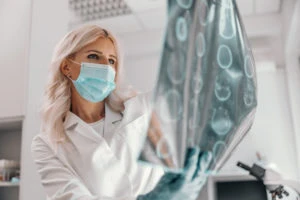 Your brain damage doesn't have to be traumatic to merit a legal response. If you believe an accident resulting in brain damage was the result of someone else's negligence, New York gives you the right to pursue a civil suit.
You don't have to undergo this process alone. Instead, you can speak to one of our White Plains brain damage lawyers at Morelli Law Firm for guidance. Our team will fight to help you take back financial control of your life while advocating for your recovery.
Communicating With Insurers After an Accident
The party that can be held liable for your brain damage may not be a lone individual. In accidents involving premises liability or tenant rights, you may be going up against an institution. In these cases, the institution you're contending with may choose to reach out to you before you have time to connect with a professional attorney in your area.
If you receive a settlement offer from any of these institutions, wait to accept it. There's a chance that the offering party may have underestimated the damages associated with your case, especially if they've involved their insurance. You can calculate your accident-based financial support on your own to compare and contrast existing offerings.
Anyone who wants to argue for additional compensation can do so with help from our attorneys. We'll work with you to ensure that negotiations remain civil.
Estimating Brain Damage Compensation
If you want to fight for compensation after an accident involving brain damage, you can contact a White Plains brain damage attorney. While there's no such thing as an average settlement associated with a brain injury case, we can still reference previous complaints to determine what your case compensation might look like.
A brain injury complaint needs to highlight two kinds of accident-related damages. Your economic losses will often be your most pressing. These can include the cost of essential medical treatments, mobility aids, and property damage. They can even grow more conceptual if you want to include lost wages or opportunities for employment.
It's your non-economic damages that are the most conceptual of your losses, though. To value these losses, which can include pain and suffering or decreased quality of life, you can turn to previous brain damage cases. Our attorneys can pull old documents and present you with an estimate of your case compensation that you can, in turn, file with a county clerk.
Negotiating for Financial Support After an Accident
Not every brain damage claim leads to a trial. Instead, when you file a complaint, you can more adequately communicate with the party that you believe bears responsibility for your losses. You can meet for negotiations in a third-party location where you're both comfortable.
All the while, you can count on a representative from our office to negotiate for your best interests. We'll even manage communications between yourself and the allegedly-liable party to ensure that negotiations remain as civil as possible.
If it appears that conversations about liability and compensation aren't going well, don't worry. Our personal injury lawyers can transition you and your loved ones towards a trial.
Representing Someone With Brain Damage
There are some circumstances in which a person who's suffered brain damage may not be able to represent themselves in conversations with a liable party or before a court. In these cases, the injured party and their family can turn to a personal executor.
New York State only allows a personal executor to stand in for an injured party in court. Family members and children may not file complaints on their loved ones' behalfs. That said, families can work with our team to determine what their rights look like and how they can best serve a loved one with brain damage.
Filing a Brain Damage Complaint
Before you can request negotiations or a trial, you need to file your complaint. These complaints need to be comprehensive documents detailing the extent of your losses and how you want to address them. More specifically, your brain damage complaint should include information regarding:
The person you want to hold liable for your brain damage

The duty of care that said liable party owed you

Correlations between that party's behavior and your losses

The economic value of your losses and your preferred compensation
You can submit additional information along with your brain damage complaint. Witness statements from medical professionals tend to help county clerks and their teams understand the extent of the losses you've faced in your accident. You can work with a White Plains brain damage lawyer to determine how much evidence you need to back your statement.
Meeting New York's Statute of Limitations
If you do opt to bring a brain damage complaint forward, either to speed along negotiations or to pursue a trial, you have a deadline by which to do so. New York Civil Practice Law & Rules §214 allows you three years from the day of your accident to file your claim.
The state currently limits its deadline exceptions. If you're past the statute of limitations but still want to explore your options for compensation, you can meet with our team to discuss the circumstances surrounding your case.
For example, brain damage that results in wrongful death has a long statute of limitations that standard brain damage. N.Y. Est. Powers & Trusts Law § 5-4.1 (2021) gives a family and personal executor two years from the day the injured party passes to bring a complaint forward.
Morelli Law Firm Is Here for You
Brain damage doesn't have to be severe to upend your life. If you've found your quality of life seriously impacted by an injury, call on our team. We can work together to determine whether or not negligence contributed to your case.
If you want to negotiate for compensation or pursue a trial, our brain damage attorneys in White Plains, NY, at Morelli Law Firm can give you the tools you need to get started. For more information about the services our team can provide you, contact us today.
We can schedule a free case evaluation over the phone or through our online form.