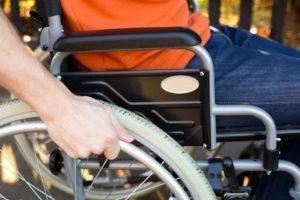 If you or a loved one was the victim of an accident in Union City, New Jersey, or nearby, you might be entitled to collect compensation for your losses.
Our legal team at Morelli Law Firm handles personal injury cases—we can help you build a claim or lawsuit against the liable party and argue how their negligence caused your injuries. A Union City personal injury lawyer from our law firm can begin working on your case right away.
We Have Helped Clients Win Millions of Dollars in Compensation
Our team at Morelli Law Firm has a strong track record of helping clients like you win compensation for their damages. We have helped clients win millions of dollars in their cases, with some examples being:
$30 million for a man who lost both of his legs after falling onto subway tracks
$7.4 million for a man who was hit by a truck while riding his bicycle
$5.5 million for a pedestrian who was injured while crossing the street
How Much Compensation Do Personal Injury Victims Get?
There is no standard amount of compensation a plaintiff can win in a personal injury case since these types of cases are unique to each individual. When we calculate how much compensation you should pursue, we base this number on your damages, which might span multiple aspects of your life.
We will consider how your injuries affected your ability to work and pay bills, how much it cost to treat your injuries, and whether your accident led to other financial or emotional losses. Here are some examples of damages we may demand compensation for in your case:
Past medical expenses, such as costs for emergency care treatment and hospitalization
Future medical expenses if your injuries are long-term or permanent, requiring future surgeries, doctor's appointments, and rehabilitation
Costs to repair or replace damaged property
Loss of income, including future loss of income if your injuries prevent you from working
Reduced earning potential if your injuries limit your ability to work, forcing you to take a lower-paying position or miss out on promotions/other job opportunities
Pain and suffering and inconvenience
Diminished quality of life, including loss of joy in former hobbies and activities
Damages related to living with a permanent disability or loss of bodily function
Your Personal Injury Lawsuit Must Adhere to the Deadline
NJ Rev Stat §2A:14-2 mandates that you have about two years from the date of injury to file your lawsuit against a liable party. If you fail to file your personal injury lawsuit by its deadline, your case could get dismissed for being late. Thus, you might lose your opportunity to pursue compensation.
When we act as your legal team, we offer to:
Determine your case's filing deadline by reviewing relevant reports on the incident and your medical records
Keep track of the approaching filing deadline while building your case
Remind you of the legal option to file a lawsuit if settlement negotiations become stagnant so that you can file on time
File your lawsuit on your behalf
Our Team Can Take on Major Legal Tasks to Help You Build Your Case
If you choose to hire a Union City personal injury lawyer from our firm, they can serve as your legal representative during settlement negotiations or trial. However, there are other benefits to working with our law firm.
We Can Identify Who May be Liable in Your Case
Before we can pursue compensation, we have to know who is responsible for your damages. In some cases, the liable party may be straightforward, such as an at-fault driver in a car accident. In other cases, there might be more than one liable party, and some parties may not have been present at the accident scene.
We can conduct our own private investigation to determine who the liable party or parties might be in your accident. Then, we will pursue appropriate civil action against them or notify their insurers about your claim.
We Can Help You Collect Evidence
Part of building your case will involve collecting evidence that supports your claims that another party's negligence led to your injury. We may collect evidence such as:
Photos and videos of how your injury occurred
Official reports, such as crash reports or incident reports from the police
Surveillance footage that captured the accident
Eyewitness statements
Expert witness statements, such as testimony from medical professionals
We Can Fulfill Administrative Tasks
If the idea of managing your legal case seems like a lot of work to you, that's because it is. However, you do not have to burden yourself with the legal paperwork and communications required to prepare your personal injury case.
Our team of attorneys and paralegals can perform these tasks for you and provide updates about your case as it progresses. We can perform administrative tasks on your behalf, which include:
Filling out and submitting paperwork by the deadline
Talking with insurance adjusters, opposing attorneys, and other involved parties on your behalf
Sending notices of your intention to sue to the appropriate parties
Responding to settlement offers on your behalf
We don't charge fees unless we win your case
We understand the pressure your financial demands might be putting you under, which is why our team works on a contingency-fee-basis. We do not collect any attorney's fees unless we win your case—even then, our fee comes out of your compensation award. You never have to pay out of pocket for our services.
Call Our Firm to Hire a Union City Personal Injury Lawyer
If you were injured in an accident, call Morelli Law Firm at (212) 751-9800 for a free case review. One of our team members can determine how we can help you and start setting up your client profile right away. Start your legal journey by calling our law firm today.