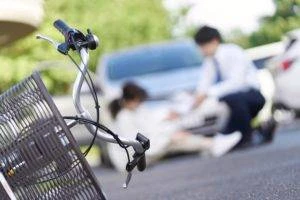 According to the National Safety Council, there were over 55 million preventable injuries in the country resulting in an average of 61.5 million hospital visits in 2020. This means that roughly one out of six Americans were injured that year.
That's an alarming number of people suffering injuries they shouldn't have because of someone's negligence, recklessness, or errors. If you have sustained injuries because someone didn't do what they should have done or was careless in their actions, you have a right to file a personal injury lawsuit.
Our personal injury lawyers in Marion at Morelli Law Firm can help you file the lawsuit, seek monetary compensation by filing a claim with the at-fault party's insurance company, and recover damages.
Do You Have a Personal Injury Case in Marion, IL?
Being injured is not enough reason to file a personal injury claim. There has to be clear evidence of negligence, mistakes, or carelessness on the part of the defendant before you can file a personal injury lawsuit in Marion, IL.
For example, if you slip and fall in your bathroom, you can't sue anyone for the injuries. However, if that happened in a hotel, and there was no warning sign to indicate that the bathroom was slippery, you can sue the hotel for your personal injuries or trauma.
So, before you can file a personal injury lawsuit, your case must meet the following criteria:

Duty of care

: The at-fault party must have owed you a duty of safety and security

Breach of duty

: The defendant, due to negligence or carelessness, didn't implement those reasonable measures to keep you safe and secure

Causation

: As a result of their lapse in duty, you were hurt or injured

Damages

: That you had to pay for treatment or repairs before you were restored to the state you or your property were in before having any interactions with the defendant
Types of Personal Injury Cases We Handle
Once you can establish these elements of negligence, you will be able to file a personal injury lawsuit in Marion. Personal injury claims can stem from the following:
Slip and fall accidents

Premises liability cases

Workplace injuries

Dog bites

Defective products
These are just a few examples. If you were hurt by another person but aren't sure if you can bring legal action against the errant party, feel free to get in touch with our Marion personal injury attorneys at Morelli Law. We'll evaluate your case for merit and let you know if you can go on to file the lawsuit.
Compensation You Can Seek in a Marion Personal Injury Lawsuit
One of the toughest things about preventable accidents and the ensuing injuries is that victims sometimes have to assume the cost of their treatment. That shouldn't happen. You don't have to bear the cost of someone else's mistakes.
This is why the state of Illinois has provided avenues to recover compensation if you've been hurt by someone else. In general, you can get compensation for the following:
Economic Damages
These are damages that you can place a dollar value on. These include:
Cost of past, present, and future medical treatments

Income lost because of the victim's inability to work while recovering

Reduced capacity to earn as much income as the victim used to because of the injuries

Property damage, replacement, or repair
Non-Economic Damages
Unlike economic damages, these are subjective damages that are difficult to quantify in terms of monetary value. These include:
Pain and suffering

Mental anguish

Emotional distress

Loss of enjoyment of life

Temporary or permanent disability

Scarring and disfigurement
Punitive Damages
These are rare, but they serve as a means of punishing at-fault parties whose actions were deemed reckless and malicious. They are also meant to deter other potential offenders from engaging in similar acts.
A good example of this is if another driver intentionally tailgated you or rammed into your car from behind, and caused your accident. Illinois law allows the court to award punitive damages in this instance.
Factors Influencing Compensation in a Marion Personal Injury Case
How much you'll get as compensation largely depends on

How bad your accident was

The extent of your injuries and the potential long-term impact

The extent of property damage

The limits of the at-fault party's insurance coverage

Your role in the accident (Illinois uses the comparative negligence rule as outlined in

735 ILCS 5/2-1116

)

The number of liable parties

The kinds of damages you're seeking (the

Illinois Supreme Court

has lifted the limits on pain and suffering damages, for instance)

How the injuries and the pain will affect your quality of life

Whether pre-existing health conditions were worsened because of the incident

The injury's or accident's impact on work performance and income earning capacity

Your inability to carry out routine leisurely activities afterward
These and more will largely determine your final settlement amount and how much you'll get as compensation.
When Should I Reach Out to a Personal Injury Attorney in Marion, IL?
You should contact a Marion personal injury attorney right after you're stable. Most people tend to wait until they heal or recover. Others try to file their compensation claims with the at-fault party's insurance company only to hit a brick wall of bureaucratic red tape designed to frustrate the uninitiated.
Don't make this mistake. Even if you want to try to file a compensation claim by yourself, it's always better to speak to an experienced lawyer about it first. This way, you'll have a better chance of actually getting the settlement that you deserve. Plus, you only have two years to file a personal injury claim per the Illinois statute of limitations under 735 ILCS 5/13-202.
So, get in touch with an experienced personal injury law firm as soon as possible. And if the insurance company reaches out to you offering a settlement, talk to an experienced legal professional first. This is because you can almost always get more money than the insurance company offers you if you work with a seasoned attorney.
Contact Experienced Personal Injury Lawyers in Marion, IL
It's bad enough that you were hurt by someone else's mistakes and negligence. But to assume the costs brought on by the unfortunate event is like adding salt to to your wounds. No one should ever have to deal with or go through that. Our Marion personal injury lawyers will help make sure that you get a fair settlement. 
While it's true that money cannot fix everything, it can at least help ease the burden of medical treatment and lifestyle impairment. This way, you'll be able to easily avoid financial ruin while still providing for your loved ones.
Contact Morelli Law Firm today for a free case evaluation or call our office line for a free consultation.