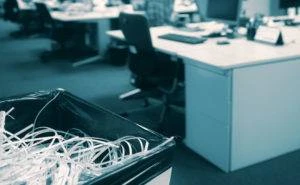 Our commercial litigation lawyers in Union City have the skills and experience to tackle any commercial litigation need you have. We can help you settle business disputes for you, and we're not afraid to go to trial for you if that's what it takes to solve your issue.
If you have a business dispute, Morelli Law Firm is the team to turn to for a commercial litigation attorney in Union City. Even if your matter doesn't go to trial, our careful planning and investigation skills will put pressure on the other side to see your side of the matter and settle in your favor.
When Do I Need to Hire a Commercial Litigation Lawyer?
If you have already received notice of an investigation or been served legal notice of a lawsuit, time is of the essence. At that point, you need a lawyer as soon as possible. To wait longer will leave you and your business defenseless.
If you're the one who wishes to sue someone else over a business matter, the answer is to hire one as soon as possible after the incident, while things are still fresh. Our team can start building your case and open negotiations with the other parties involved so that you can continue running your business.
The best time to hire one is long before there is a problem. Having someone you can call on will help your business with things like:
Studying a new contract or NDA for flaws and gotchas
Making sure your own legal instruments are strong and cover the things you want to cover
Asking legal questions before doing something new with your business, like hiring your first employee or offering a new benefit.
Your HR team or an HR consultant can help with the basics, but a commercial litigation lawyer in Union City can help you when the situation goes beyond their skill set.
First Things to Do If You Need Commercial Litigation Help
There are two things you need to do if you need commercial litigation help. The first is to contact a commercial litigation attorney in Union City to get advice for your specific situation. The range of commercial law is vast, and your legal needs will change depending on what you're facing.
However, one thing that is true across nearly all commercial cases is the need to preserve evidence. All documentation related to your case needs to be found and stored. For larger businesses with document destruction policies, it's crucial to pause these until you receive legal advice.
In some cases, even if it's policy for your company and follows standards of practice for your industry, destroying a document could be seen as a destruction or tampering of physical evidence. This could lead to additional charges and/or less support for your case.
Can We Settle Out of Court?
It's almost always preferable to settle a matter out of court than to go to court. Going to trial is the last resort for solving a dispute. Nevertheless, Morelli Law will always work on every dispute as if it will go to court.
Settlements outside of court, or even going through mediation or arbitration, can solve problems faster and with less expense than going to court. Most cases will be settled out of court. In others, like if you're facing federal or state charges, court is unavoidable.
Hiring a lawyer doesn't mean that you intend to take the other party to court. What it means is that you have a legal expert in your corner willing to go the distance. We will work to make the other party see that your side of the dispute is correct and try to come to an agreement both parties are happy with. If that's not possible, we will fight for you in court.
What Is the Statute of Limitations for Commercial Litigation in NJ?
In most cases of commercial litigation in New Jersey, you have six years before the statute of limitations runs out. This is a deadline for filing lawsuits after the triggering event occurs, and it ensures cases are heard in a timely manner.
However, New Jersey also follows the discovery rule. The clock doesn't start ticking until the plaintiff notices the problem, or should have reasonably noticed it. If a problem was hidden for a long time, you may still have a chance to file a lawsuit.
If your claim is related to negligence, you only have two years to file, and there are other factors that can affect the deadline. Your commercial litigation lawyer can notify the court to pause, or "toll," the statute of limitations so that they can work on your case, but this only works if the deadline has not expired yet.
Solve Your Commercial Disputes With Morelli Law
Facing a commercial dispute alone is a recipe for disaster, especially if you're facing charges. Turn to Morelli Law if your business is in Union City and you need commercial legal help. Our Union City commercial litigation lawyers can take control of the situation so that you can focus on your business.
Your initial consultation and case evaluation is free and without obligation. To schedule a meeting, call our offices or use our free case evaluation form.