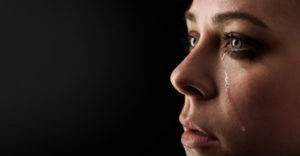 When someone is injured through someone else's negligence, that falls under personal injury law. However, if someone dies because of negligence, that falls under wrongful death law. Wrongful death is a special class of personal injury law and requires specialized help.
If you've had a loved one die unexpectedly and it was someone else's fault, contact our wrongful death attorneys in Englewood, NJ, at Morelli Law Firm. Whether the action was because of negligence or a deliberate act, you may be eligible for compensation.
Who Is Allowed to Sue for a Wrongful Death?
Usually, in a personal injury case, it is the injured party or their representative that can sue. In a wrongful death case, only certain related family members may bring forth a lawsuit. Under New Jersey law, these are:
Spouses
Children and grandchildren
Parents
Siblings
Nieces and nephews
Dependents
People higher on the list have greater priority when bringing forth a wrongful death case. If you are not on this list, you may not sue over someone's death. Also, in order to sue, there must be a personal representative of the estate. You may need to work with a probate lawyer to establish an estate prior to filing your wrongful death lawsuit.
How Long Do I Have to File a Wrongful Death Claim?
Every lawsuit has a statute of limitations. It is a deadline between when the fault happens and when the law considers too much time has passed to allow a lawsuit. These deadlines protect our rights to a speedy trial.
Under NJ Rev Stat §2A:31-3, the deadline to file a wrongful death lawsuit is two years after death. However, if your loved one died due to a serious crime, like murder or manslaughter, there is no limit. There are also other deadlines for filing that your wrongful death lawyer in Englewood can help you meet so that you don't lose your chance for compensation.
What Damages Could I Receive in a Wrongful Death Claim?
Broadly, damages are what you receive compensation for in a lawsuit and can be divided into two categories. Economic damages have a dollar value already assigned to them. Non-economic damages do not.
The economic damages you could get paid for through your lawsuit include, but aren't limited to:
Funeral expenses
Inherited medical debt
Property damage related to the death (e.g. vehicle repair)
Loss of the decedent's income to the family
Cost of home care from the point of injury up to death
Since non-economic damages do not have an intrinsic value, our team's experience will help assign a proper value for things like:
Grief
Loss of companionship
Loss of parental guidance and comfort
Pain and suffering
Psychological trauma
There may be other non-economic damages you qualify for, depending on the details of your case. Not all cases will qualify for all the above non-economic damages. These differences are why it's impossible to give an average amount of compensation for any personal injury case. Every case is unique.
What Will a Wrongful Death Lawyer in Englewood Do for Me?
When you hire our Englewood wrongful death lawyers to work on your claim, our job is to represent all your legal interests in the matter. Some of our tasks include:
Gathering evidence about your loved one's death
Investigating who might be responsible, whether one party or multiple
Preparing all legal paperwork for your case so that you don't have to
Taking over communication with other parties, like insurance companies
Work to get you the most compensation we can until your case settles
Provide legal advice on if a settlement offer is fair
Not every wrongful death claim will need to go to a trial. An insurance company cannot hide evidence of a death like they'll sometimes try in other personal injury cases, so many will try to settle quickly. But they're hoping you'll take a quick deal before speaking with a wrongful death lawyer.
Speak With Our Team at Morelli Law Firm
The Morelli Law Firm has worked with many wrongful death situations. Our wrongful death attorneys in Englewood will listen to your story with compassion and explain how we would approach your case. If you feel like we are the lawyers for you, we will do our best to get you a satisfactory resolution.
To get started, call us for a free consultation or use our online contact form. One of our representatives will be happy to schedule an appointment for a consultation about your case. Remember, your consultation is without obligation. We look forward to helping you through this painful time.