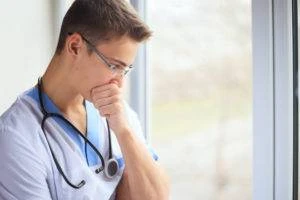 Whenever we see a medical professional, we put our lives and health into their hands. They've gone through years of training, residency, and practice, and have skills and knowledge we cannot hope to match. We don't expect them to make decisions that could injure us.
Which is why when a medical professional makes a mistake, you call Morelli Law Firm and speak with a medical malpractice lawyer in Englewood. You may be eligible to file a malpractice claim and pursue compensation for what happened to you.
Necessary Parts of a Medical Malpractice Claim
There are four necessary parts of a valid medical malpractice claim. One task of your medical malpractice lawyer is to provide evidence of these four things.
A Medical Relationship
First, they need to prove that you had a medical relationship with the person or facility you're suing. Medical records showing that someone performed a procedure or treated you in a clinic can show this. Witnesses can also vouch you were a patient.
Negligence
Negligence is the error that led to your injuries, but proving negligence is tricky in medical malpractice cases. There are standards of care set by medical boards and peers in the same speciality. We must prove that what they did to you fell below those standards.
This is typically done by bringing in an expert witness. They can examine your records and explain to the court or the insurer what went wrong and why it was a problem, whether it was a missed diagnosis, a botched procedure, or a delay in care that worsened your health.
Injury
A doctor can be negligent without causing you harm. Thus, the third thing we must prove is that your injury was caused by the negligent acts revealed by the evidence. There must be a connection between the medical negligence and the harm you've suffered.
Damages
Finally, we need to prove the negative consequences of your injury and what it will take to make you whole again. These are known as damages. We need to show all the ways your injury harmed you and the value of those consequences.
Your medical bills are one example, but things like pain and suffering, disfigurement, and future medical care can also be damages. You may be owed things you didn't know you could claim. This is one of many reasons you should hire an Englewood medical malpractice attorney instead of filing a claim on your own.
Have You Been Injured In An Accident? Contact Morelli Law
877-751-9800
Is There a Deadline to Start a Medical Malpractice Lawsuit?
Yes. Each state has a statute of limitations for medical malpractice cases. In New Jersey, the deadline is two years from when the injury is discovered. There are also two exceptions for cases involving children.
If a child was injured at birth, the statute of limitations is extended until the child is 13 years old. If the injury happened after birth, the two-year clock starts on the date of the child's 18th birthday and would expire when they turn 20.
These deadlines guarantee the right to a speedy trial. It's always better to reach out to a medical malpractice lawyer as soon as you recognize you've been injured. Bringing it later means your lawyer has to race the clock before you're denied compensation because of the statute of limitations.
How Morelli Law Can Help You
Medical malpractice claims can be hard to win, but it is possible with the help of experienced medical malpractice lawyers in Englewood, NJ. We have several prior victories on our results page and many more in our case files.
If you want to see if you have a valid medical malpractice claim, contact Morelli Law Firm. We may be able to offer you service on a contingency fee basis, depending on the details of your case. Your consultation with us is free of charge and without obligation.
Don't let the clock run out on your medical malpractice chances. Find out if you have a case with one meeting with our team.