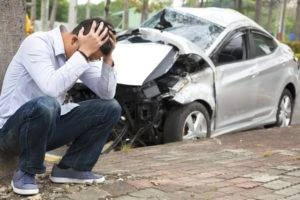 Some drivers are not under the protection of insurance. An uninsured driver is any motorist who drives a car without the legally stipulated minimum liability insurance cover. Such people complicate the process of getting compensation when they cause crashes. If you or your family members are dealing with such a situation, talk to a Buffalo uninsured car accident lawyer to get fair compensation for your injuries.
Call Morelli Law Firm today at (212) 751-9800 for legal advice from a team member regarding your case.
An uninsured motorist can leave you or your loved one in debt arising from many costly and painful injuries, such as broken bones, spinal cord damage, and traumatic brain injuries. Wrongful death can be hard to bear. It is only fair that the at-fault driver pays for all damages.
However, getting the fair compensation you deserve may be challenging without legal counsel.
How Uninsured Motorist Coverage and No-Fault Laws Could Affect You
Under these laws and regulations, if you suffer injuries after a car accident, you can recover damages even if the crash perpetrator cannot afford to pay for your damages.
According to New York Insurance Law (ISC) §5104, if the accident led to serious injuries, victims or surviving family members of a loved one who died in the crash can file a lawsuit against the at-fault motorist.
A lawyer can help you identify all avenues of seeking monetary compensation for your injuries.
New York law defines serious injuries like those that can result in complications such as:
Miscarriage
Disfigurement
Death
Permanent inability to use a body organ
Permanent limitation of a body organ, system, or function
Fractured bones
Dismemberment
Permanent (or temporary) inability to live your daily life
If you live in Buffalo or its outskirts and suffer injuries in an accident with an uninsured driver, retain a lawyer. A legal professional will safeguard your interests, especially in such a case where the at-fault driver is uninsured or underinsured.
A lawyer can help you recover fair economic and non-economic compensatory damages.
Recover Compensation Through the Help of a Lawyer
If you are looking for compensation after an uninsured car accident, you need to first ask your insurance carrier for a settlement. You can consider bringing an injury claim against the uninsured driver if you or your loved one suffered serious injuries in the crash.
Doing so can entitle you to various kinds of damages, including:
Medical bills
Lost wages
Pain and suffering
Lost earning capacity
Loss of enjoyment of life
If you lost your family member in an uninsured driver car crash, a Buffalo uninsured car accident lawyer could help you file a wrongful death claim. This is a civil case that you can bring on behalf of a departed loved one. Therefore, you will be taking legal action that the deceased would have taken if the injuries did not result in death.
A wrongful death lawsuit can entitle you to some of the damages listed above—in addition to others. These can include the loss of parental care, loss of consortium, and burial expenses.
Recklessly driving an uninsured vehicle is a show of carelessness and irresponsibility. When drivers engage in such behaviors, they risk their own lives and put other road users in peril.
Do not let an uninsured driver leave you with high medical bills and other damages after a car crash. Get in touch with Morelli Law Firm for legal help with pursuing compensation. Call us at (212) 751-9800 for an evaluation of your case.
What You Need to Know About the Statute of Limitations in New York
New York's statute of limitations demands that you have to file your injury claim within three years from the car crash date to receive compensation, as per New York Civil Practice Law & Rules (CVP) §214. There may not be any need for you to show up in a courtroom.
However, if our attorney cannot win a fair settlement amount, we can fight for your interests in court. We understand that your injury claim may be challenging to pursue, especially if it might violate the statute of limitations. However, we will work closely with you and other experts to ensure your claim is compelling and that you receive the compensation you merit.
A lawyer can help you ask for the tolling of the statute of limitations. A judge may allow you to seek compensation even if the stipulated three years have already passed.
The judge may allow this under some special circumstances, including:
Minor victims: The statute of limitations starts up when underage victims reach 18 years, and it expires at 21 years.
Incapacitation: Suppose the accident left you or your loved one in a coma for years or mentally incapable of filing a claim. The court may consider such factors as reasonable grounds for pausing the statute of limitations.
Incarceration: This occurs when the victim is put in jail before getting the opportunity to file an injury claim.
Late discovery of injuries: For example, if you suffered internal injuries, you may not know the extent of the damage until years later.
Get in touch with the firm for a lawyer within the initial three years to control the claim process. Your lawyer can help you put the necessary documents in order and adhere to vital legal deadlines.
Contact the Morelli Law Firm for a Free Consultation
Apart from the complicated legal processes in uninsured accident claims, insurance companies do not easily let go of their money, even if your injuries are genuine. However, our Buffalo uninsured car accident lawyer can handle the negotiations with insurance adjusters and fight for you to get every dollar you deserve.
Call Morelli Law Firm at (212) 751-9800 for a free consultation on how we can help your case.