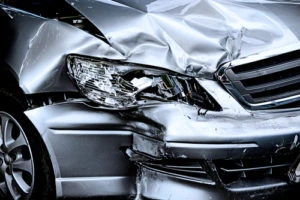 If an uninsured driver caused your traffic accident and you faced serious injuries, you may have options for recovering your financial expenses and losses, as well as non-economic damages. An Albany uninsured car accident lawyer from Morelli Law Firm may be able to help you through this process, recovering compensation based on your losses.
At Morelli Law Firm, we offer case evaluations to car accident victims in Albany, New York. If the motorist who hit you did not have car insurance, we can help you understand your options for seeking compensation. Call (212) 751-9800 today to get started.
Albany Drivers Should Carry Uninsured Motorist Protection
According to the New York State Department of Financial Services (DFS), all drivers in New York State should have uninsured and underinsured motorist coverage, at least in the same minimum amount as their liability coverage. This type of policy should pay out if:
● An uninsured driver caused your Albany car accident.
● You were the victim of an Albany hit and run collision caused by an unknown driver.
● You were an occupant of an uninsured vehicle and did not know.
● You were a pedestrian or bicyclist hit by an uninsured driver.
This is the type of coverage you may rely on if you suffer injuries beyond your no-fault coverage but the driver who caused your accident did not have a liability auto insurance policy. To get a payout through this coverage, you will need to take several steps. You need to show that you qualify for coverage beyond your no-fault policy, that the other driver caused the accident, and that the other driver lacked liability coverage.
Understanding the Recoverable Damages After an Accident with an Uninsured Driver in Albany
When you suffer injuries in an accident caused by an uninsured driver, there may be several options for securing a payout despite their lack of insurance coverage. In New York, all drivers must invest in no-fault insurance, known as a personal injury protection (PIP) policy. This policy covers $50,000 of economic damages that occur as a result of the accident, no matter who caused it. This includes medical care, limited lost wages, and some additional expenses. It does not include car repairs or non-economic losses, though.
When a victim has serious injuries, they will likely exceed the coverage of their PIP policy or need to seek additional types of damages to ensure they do not lose thousands as a result of their collision. This is when they may consider pursuing a claim based on the at-fault driver's liability insurance.
However, a third-party claim is impossible when the negligent driver lacks liability insurance. At this point, the victim has two options:
● File a claim based on their own uninsured motorist coverage
● File a civil liability suit against the at-fault driver
Unless there is a reason to believe the driver has assets to cover your losses, filing a lawsuit may not be helpful. Our team can look into your case to determine if this is an option, but we often pursue uninsured motorist claims instead.
Statute of Limitations on Filing Claims and Civil Suits in New York
If you need to file a civil lawsuit against the uninsured driver who hit you, New York Civil Practice Law & Rules (CVP) §214 generally offers you three years to name them as a defendant in a personal injury suit. If you do not meet this deadline, you may not be able to hold them accountable since they do not have insurance coverage.
There are also deadlines you must meet related to your PIP insurance policy, including time limits on notifying the insurer about the collision and a deadline for submitting your medical bills. Your insurer may also have deadlines for filing an uninsured motorist claim.
Contact our team to learn more about your case as soon as your injuries allow, and we can help you keep track and meet all of the necessary deadlines.
How Our Team Can Help Victims of Uninsured Drivers in Albany
An Albany uninsured car accident lawyer from Morelli Law Firm helps accident victims file their uninsured motorist claims, fight a too-low payout offer, or fight a denied claim.
Our team can take additional action to show there is no liability insurance policy in place, prove fault and liability, document the client's damages, and take steps to begin the claims process. We then work to reach a settlement based on our client's damages.
Occasionally, we discover that the at-fault driver has assets that would cover the cost of our client's losses, including pain and suffering damages and other intangible losses. When this occurs, we may seek compensation from them in a civil suit.
We provide legal representation to accident victims in New York State south of Albany, New York City, and Long Island. We also have team members serving northern New Jersey and Philadelphia. If an uninsured motorist in Albany or any part of our service area caused your collision injuries, call Morelli Law Firm today at (212) 751-9800.
Discuss Your Albany Traffic Accident and Injuries with Our Team
An Albany uninsured car accident lawyer from Morelli Law Firm represents clients based on a contingency fee. You will not need to pay our team upfront for our services, and we will only get paid for representing you if we secure a payout in your case.
If you are an injured victim of a car accident caused by an uninsured driver, our team can assess your case to determine what you can do to recover compensation for the losses you suffered. You can speak to a team member from Morelli Law Firm today at no cost. Call (212) 751-9800 now.