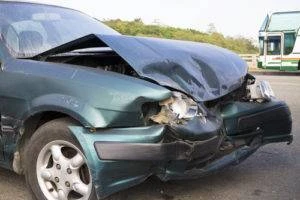 Most states require drivers to have a minimum amount of car insurance in case of an accident. However, the Insurance Information Institute (III) reports that 13% of drivers in the United States were not carrying automobile insurance in 2015.
After an accident with an uninsured driver, it may be challenging to get compensation for your damages. Fortunately, you do not need to face this situation alone. A Buffalo uninsured motorist accident lawyer from Morelli Law Firm may be able to help you determine liability, calculate the value of your injuries, and pursue compensation on your behalf.
If you or a loved one were involved in this type of accident, reach out to Morelli Law Firm at (212) 751-9800 for a free case evaluation with a member of our team. We may be able to provide you with representation on a contingency-fee basis with no up-front payments necessary.
What to Do After an Accident with an Uninsured Driver Accident
After an accident, a driver should call the police to provide information about the event. The police may respond to the scene of the accident and file a crash report.
An uninsured driver may offer the victim money for repairs and injuries without involving authorities to avoid paying fines. While it may be tempting to accept the cash, it is advisable not to as it may be hard to estimate the costs of your damages at the time.
The parties involved in an accident should exchange information such as addresses and phone numbers. They should also take pictures of the accident scene, including the damage to both vehicles. Other details to record are car registration number, name of the responding officer, and the time of the accident. Getting all this information is critical, as an insurance company may need it when assessing the case.
How to Recover Damages After an Accident with an Uninsured Driver
One of the things that car accident victims wonder about after an accident with an uninsured driver is how to pay for damages. Depending on the type of insurance coverage you have, you may have several options.
According to the New York Department of Financial Services, all drivers in New York are required to carry a minimum amount of:
Liability coverage
No-fault or Personal Injury Protection (PIP) coverage
Uninsured Motorist (UM) coverage
If you carry these mandatory coverages, your first claim after an accident with an uninsured motorist may be with your own PIP policy. You may also be able to file for compensation with your UM policy.
In some cases, the value of your PIP and UM coverage may not be enough to cater to all of your damages. When this occurs, you may be able to pursue compensation for your remaining losses in a personal injury lawsuit against the responsible driver or other liable parties involved in the accident.
Investigating Your Crash
Even if you are just planning to file a PIP or UM claim with your own insurance policy, you may need to collect evidence of the accident and the value of your damages. A Buffalo uninsured motorist accident lawyer from Morelli Law Firm can investigate how the car crash occurred and advise you on the way forward.
Some of the details a lawyer may use to establish liability for such an accident may include:
Photographs of the scene of the accident
Police reports
Surveillance videos
Personal and witness statements
A medical report indicating injuries suffered
If you were hurt in an accident involving an uninsured driver, contact Morelli Law Firm at (212) 751-9800 for a free case review with a member of our car accident team.
How to Determine Liability After an Uninsured Motorist Accident
Determining the party responsible for an accident can help you fight for compensation in certain types of insurance claims or a personal injury lawsuit.
Many car crashes occur due to driver negligence. The other driver may be liable for your accident if they caused it by violating a traffic law such as:
Disobeying traffic lights and road signs
Driving under the influence of drugs
Speeding
Using the wrong lane
Failure to use indicators when switching lanes
When we work together on your case, Morelli Law Firm can use the details gathered during our investigation to show how another party's negligence led to your damages.
Damages You May Be Able to Recover After an Accident
A car accident can cause physical injuries and lead to unexpected medical costs. Certain injuries may hinder a victim's ability to work and cause loss of income as well.
Depending on your injuries and what options of financial recovery are available to you, the potentially recoverable damages in a car accident case may include:
Medical bills
Lost wages
Property damage
Pain and suffering
And more
Some car accidents can lead to injuries that may require long-term medical attention. For example, one may need physical therapy, nursing care, and trauma counseling. A lawyer can work with medical specialists to determine the extent of your harm and the expected future costs of your medical care.
Contact Morelli Law Firm for a Free Case Assessment
Recovering damages after an accident with an uninsured driver can be an overwhelming process. If you choose to work with a Buffalo uninsured motorist accident lawyer from Morelli Law Firm, you can focus on recovering from your injuries while we manage all of the legal work in your case.
Morelli Law Firm would like to remind you that, per New York Civil Practice Law & Rules (CVP) § 214, there is a general three-year statute of limitations on personal injury lawsuits in New York. Waiting longer than this to sue could mean that your case gets dismissed, and you are unable to recover compensation for your damages.
For a free consultation on your case with a member of our car accident team, call Morelli Law Firm today at (212) 751-9800. If you qualify, we may be able to offer you representation on a contingency-fee-basis, where you do not pay us attorney fees unless and until you win your case and recover compensation.