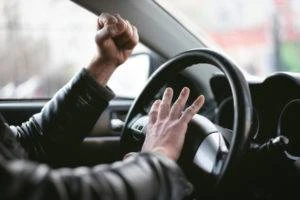 A significant challenge the residents of cities like Buffalo face is sharing roads with aggressive drivers. If you have suffered injuries in an aggressive driving accident because the at-fault driver was tailgating, disobeying traffic signals, carelessly changing lanes, or over speeding, contact Morelli Law Firm. Our Buffalo aggressive driving accident lawyer can help you get started on your case. Call us at (212) 751-9800 for a free consultation.
Understanding Aggressive Driving
Aggressive driving is among the most severe traffic offense tickets that an individual can get in Buffalo. An aggressive driver maneuvers vehicles or indulges in intentional actions, causing a risk to other motorists and pedestrians.
Our Buffalo aggressive driving accident lawyer can help you establish when an individual can be liable for prosecution, including:
Speeding
Failing to use a turn signal
Overdue parking meter
Parking in areas designated for the disabled without permission
Doing a rolling stop or not stopping at all at a stop sign
Obscene gestures
Failing to give way
Overlapping recklessly
These behaviors are dangerous separately, but a combination of such can further increase the risk of accidents.
For example, a driver who speeds while tailgating endangers the lives of other road users. Speeding is among the most common behaviors characterizing aggressive driving.
What You Can Recover in an Aggressive Driving Claim
If you or your loved ones have suffered injuries caused by aggressive driving, the perpetrator should be held responsible.
A lawyer can assist you through the process of filing a claim against the aggressive driver. When filing a legal compensation claim, you can recover damages such as:
Treatment costs
Future medical bills
Lost wages
Physical and mental pain and suffering you may have experienced
Permanent impairment, disfigurement, and scarring
Automobile damages
Hiring a Buffalo Aggressive Driving Accident Lawyer
The significance of the offense and possible auto insurance involvement make it beneficial for you to source an attorney when filing an aggressive driving claim. A personal injury lawyer will help you assess the evidence to develop a compelling claim for a fair settlement.
A legal team will ensure your lawsuit applies to the monetary compensation you request, including injuries and the replacement of damaged properties.
Our Law Firm Can Be Your Partner
Filing an aggressive accident claim can be a complicated and overwhelming process. Note that when you are seeking compensation from an insurance company rather than an individual, the situation can be more challenging. You are likely to face insurance adjusters who have encountered similar cases in the past and are used to disqualifying and rejecting claims.
Some accident victims or their loved ones resort to an insurance company's initial low settlement offer. As such, they receive little compensation that barely covers the damages and losses they suffered due to the accident.
We can help you obtain your entitled compensation. We take time to evaluate your story, examine the claim, and offer the crucial support you need to recover all losses.
Morelli Law Firm can help you recover damages from all at-fault parties. We will help you understand all the essential processes of your claim. Call us at (212) 751-9800 now for more details regarding your case.
Taking a Legal Action After an Accident
If you have been involved in a car accident, you can lose thousands of dollars while waiting or if you fail to file a compensation claim. It is crucial to embark on a legal process immediately after the accident.
A lawyer can help you file all documents to meet the statute of limitations. According to the New York Civil Practice Laws & Rules (CVP) §214, people on the receiving end of car accidents, including drivers, cyclists, passengers, and pedestrians, should file a lawsuit within three years from the date of the accident.
Irrespective of how the accident occurred, your lawyer can advise you on steps to take to strengthen your claim. A legal team will provide you with a checklist to guide you in the medical care and the possible disability benefits you can receive from the claim.
Wrongful Death
An accident can result in fatalities where individuals lose their family members. A lawyer can help if you lose a loved one because of recklessness resulting from aggressive driving. Attorneys can help you receive fair compensation, hence help your family get the funds they need that your loved one provided. File your wrongful death lawsuit within two years after the day of death on your loved one's behalf, under New York Estates, Powers & Trusts (EPT) §5-4.1.
No-Fault Coverage
It is an insurance cover that assists New York motorists in receiving compensation for lost wages, medical bills, and other costs from the aggressive driving accident, regardless of who was in the wrong.
We will help you understand the costs that the insurance cover caters to, the relevant insurance company to negotiate with and the statutes of limitations concerning the claim.
Learn More About Aggressive Driving Claims at Morelli Law Firm
If you are looking for a Buffalo aggressive driving accident lawyer to take your case, we can offer services to help ensure you win your claim. Our team will first launch an investigation to determine the validity of your claim, establish negligence, and identify the at-fault parties. We will then use all relevant resources, tools, and laws to strengthen your claim. Contact Morelli Law Firm at (212) 751-9800 to schedule an appointment.