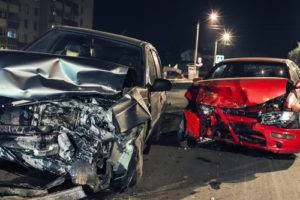 Drivers need to observe the required speed limit and maintain a safe distance between them and other vehicles. Driving too fast can increase the force of impact in a collision and lead to more significant damage. According to the National Highways Traffic Administration (NHTSA), about a third of car accident deaths involve speeding.
If you were hurt in an accident that involved speeding, a Buffalo speeding accident lawyer from Morelli Law Firm may be able to help you fight for compensation in a personal injury insurance claim or lawsuit. Our firm also handles wrongful death cases.
To evaluate your options in a free case review with a member of our team, call Morelli Law Firm today at (212) 751-9800.
Ways in Which Speeding Can Lead to an Accident
Driving at high speed increases the amount of time a driver needs to stop. Speeding can also reduce vehicle control. As a result, a speeding motorist may collide with other road users.
Most people think of speeding as driving beyond the posted speed limit. However, road users may also be liable for this offense if they drive at speeds that are unsafe for specific conditions. Some of these circumstances include bad weather conditions like an icy road, school zones, and road construction areas.
Proving Liability in a Speeding Accident
A Buffalo speeding accident lawyer from Morelli Law Firm can investigate how your car crash occurred and determine liability when we represent you. We can also consider other aspects that may have contributed to the event, such as poorly positioned road signs.
After that, we can gather evidence to show that another party is liable for your accident. This evidence may include:
A police report
Witness statements
Video showing vehicle movement and collision
A report indicating the speed of the vehicle at the time of the crash
Photographs of the scene
We may be able to hire forensic experts to analyze the crash scene and determine if a vehicle was speeding during your accident. These experts may weigh the vehicle damage to determine the driving speed at the time of the accident. They may also examine the amount of debris and the distance it moved from the road to estimate the impact level.
If you believe another party's negligence caused your accident, call Morelli Law Firm today at (212) 751-9800. A member of our team is standing by to provide you with a free, no-obligation case review.
Potentially Recoverable Damages in a Speeding Accident Case
If you can establish the liability of the responsible party, they may owe you compensation for your damages in a personal injury insurance claim or lawsuit. Depending on the details of your accident and injuries, the potentially recoverable damages in this type of case may include:
Current and futures costs of medical treatment
Cost of vehicle repair
Wages lost due to inability to work
Loss of earning capability
Pain and suffering
And more
Car crashes can be traumatizing experiences, and they may lead to post-traumatic stress disorder (PTSD). Accident victims may require counseling to help them recover from adverse mental health effects.
When we work together on your case, the Morelli Law Firm may be able to consult medical experts to determine all of the accident-related treatments that you may need in the future. We may be able to factor these costs into your damages.
Wrongful Death Damages
If you are pursuing compensation in a wrongful death case, a different set of damages may be available to you. These may include:
Funeral and burial costs
Loss of support
Loss of services
Pre-death medical care
And more
Recovering Damages if Both Drivers Are Responsible for an Accident
Per New York Civil Practice Law & Rules (CVP) § 1411, New York State residents can claim damages regardless of their percentage contribution. However, any compensation they are awarded may be reduced in proportion to their percentage of fault in the accident.
For example, if a judge decides a driver is 20% at fault for an accident and has $10,000 in damages, their payout may be reduced to $8,000.
Some of the factors that may indicate partial liability in a crash caused by speeding are:
Failure to observe traffic light signals
Driving under the influence of drugs
Failure to follow safety precautions like wearing a seat belt
Switching lanes without using indicator lights
And more
Morelli Law Firm can look for evidence that may help minimize your percentage of fault when we represent you.
Ways in Which a Car Accident Lawyer May Be Able to Help You
Filing a speeding accident claim may be challenging on your own, especially if you are recovering from injuries or grieving. A Buffalo speeding accident lawyer from Morelli Law Firm can make the process less stressful by handling the legal paperwork on your behalf when we represent you. We can also estimate the value of the damages you incurred and acquire evidence to support your claim.
Your lawyer can communicate with other parties on your behalf, including insurance adjusters, insurance company lawyers, and more.
Your lawyer can also handle settlement negotiations with the responsible party on your behalf. If they are unwilling to make you a fair settlement offer, your lawyer can take them to trial.
Throughout this process, Morelli Law Firm can answer your questions, provide you with legal advice, and update you on your case.
Call Morelli Law Firm Today
A Buffalo speeding accident lawyer from Morelli Law Firm may be able to manage all aspects of your case. Call us today at (212) 751-9800 for a free case evaluation with a member of our car accident team.
If you qualify, Morelli Law Firm may be able to offer you representation on a contingency-fee basis. There are no up-front payments required in this arrangement, and we do not charge you for our labor unless and until you win your case and recover compensation via a settlement offer or court award.