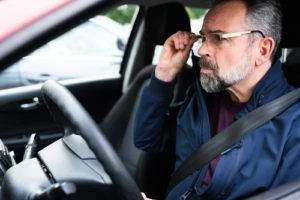 The ability to operate a motor vehicle can offer older adults a sense of independence. However, as people advance in age, they often develop visual and hearing impairments, among other conditions that compromise safety on the road. Call Morelli Law Firm at (212) 751-9800 for legal aid if a senior citizen caused a car accident, leaving you with severe injuries. A Buffalo elderly driver accident lawyer can offer legal aid during this trying time.
Our team of personal injury attorneys will strive to protect your rights. We have recovered over $1 billion for our clients and can offer our insight into your legal matters. We offer legal representation to help you and your loved ones recover compensation following a collision with an elderly driver.
Elderly Drivers Have a Duty of Care
Many factors can hinder the ability of senior citizens to operate motor vehicles safely. While deteriorating motor skills are a significant contributor to car crashes involving seniors, you cannot rule out negligence.
When an elderly individual fails to take reasonable care to protect other road users' lives and property, their actions constitute negligence, per the American Bar Association. If a person has a valid driver's license, irrespective of age, that individual is responsible for any decisions they make while driving. Elderly drivers still need to obey traffic rules, take visual medical tests, and refrain from any possibly dangerous actions while on the road.
For instance, when an older adult fails to use corrective lenses when driving a car and ends up hitting a pedestrian, their actions amount to negligence. In this situation, the injured person could bring an injury claim against the elderly driver.
To prove negligence, a Buffalo elderly driver accident lawyer can help you establish several facts, such as:
The elderly driver had a legal duty to exercise care.
The elderly motorist breached their duty of care.
The accident caused your injuries.
You have financial damages resulting from your injuries.
Aging does not exempt motorists from liability when their actions cause an accident. When you call Morelli Law Firm, we can explain how working with a lawyer could serve your legal interests.
Call Morelli Law Firm at (212) 751-9800 for more information regarding your case.
How a Buffalo Elderly Driver Accident Lawyer Can Help
If you have suffered injuries and financial losses from a motor vehicle accident, you should consider how legal representation can help you. When you partner with Morelli Law Firm, our goal is to help you recover fair compensation.
Even if you are acting on behalf of an injured or late loved one, your lawyer can help you through the legal process by:
Establishing negligence
Identifying the at-fault party (or parties) and advising you on your legal options
Unraveling the facts surrounding the crash
Valuing your damages in monetary terms
Obtaining eyewitness evidence
Getting the police report, traffic camera footage, and photo evidence
Reviewing relevant state and federal laws
Filing an insurance claim and leading settlement-related negotiations
Taking your case to trial, if a fair settlement offer is not feasible
Helping you avoid violating New York's statute of limitations
The at-fault party and their insurance carrier will likely have a legal defense team to protect their interests. It may help if you also did the same.
A Buffalo elderly driver accident lawyer can help you pursue justice. You can call Morelli Law Firm today to learn more.
Recoverable Damages After a Buffalo Car Accident
An elderly motorist can cause an accident that affects not only your health but also your family's financial resources. Some of the injuries that can negatively affect every part of your life include broken bones, trauma to the brain, paralysis, spinal cord trauma, and internal organ damage. If a loved one died due to such an accident, you can also suffer the psychological impact of their passing.
You can claim economic and noneconomic damages following an accident with an elderly driver. Economic damages are those you can prove objectively, for example, your medical bills. On the other hand, noneconomic damages are much more subjective because they do not have an established monetary value. An example of a noneconomic loss includes loss of consortium.
Therefore, recoverable damages in your case may include:
Medical bills
Pain and suffering
Property damage costs
Mental anguish
Loss of consortium
Loss of enjoyment of life
Loss of income
Loss of future earning ability
The costs associated with wrongful death, such as funeral expenses
When calculating the cost of your expenses, your lawyer will take into account damages that you have not incurred yet, such as future medical care. A Buffalo elderly driver accident lawyer will perform an assessment of your injuries and explain what monetary amount constitutes a fair settlement offer.
New York's Motor Vehicle Accident Statute of Limitations
We recommend starting your pursuit of justice immediately after an accident to protect your interests. Each state has a law limiting the period in which a lawsuit can be filed. If you violate the state's statute of limitations, you may be unable to recover compensation.
NY Civil Practice Law & Rules (CVP) 214(4) typically gives claimants three years to file a car accident lawsuit. While this is not a short period of time, it is not exactly a generous one either. Therefore, if you or your loved ones were involved in an elderly driver-related accident, consider legal representation immediately. If you delay, you risk jeopardizing your case.
Sometimes, at-fault parties go to great lengths to avoid legal responsibility. For instance, they may purposefully conceal some pieces of evidence or flee the state to avoid charges. The earlier you get started on the process of pursuing compensation, the more time your lawyer will have to build your case.
Contact Morelli Law Firm for Legal Help
Our law firm prides itself on its personal injury experience and litigation in Buffalo and the surrounding areas. A Buffalo elderly driver accident lawyer is ready to start working on your case and help you pursue justice. We have helped many clients and their families get fair compensation for car accidents involving elderly drivers. Call Morelli Law Firm at (212) 751-9800 to get started.