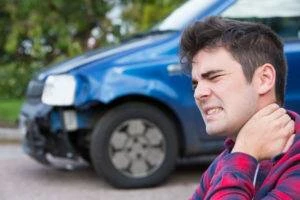 Whiplash is a common injury that victims of car accidents may experience. Such injuries can vary in severity. Some victims recover quickly, while others live with the consequences of these injuries for weeks and even months. If you or your loved one was the victim of a car accident that resulted in whiplash, you can seek legal representation to help you file a claim for damages.
At Morelli Law Firm, a Buffalo whiplash lawyer can help you seek fair compensation in a whiplash claim. Contact us at (212) 751-9800 for an initial case evaluation.
A Buffalo Whiplash Lawyer Can Help
A whiplash injury suffered in a car accident can be overwhelming to manage. While this type of injury can be minor, it can also cause severe pain in your neck and other areas of the body. Depending on the extent of your whiplash injury, you may have to grapple with high medical bills.
It can be beneficial to have a lawyer by your side to seek your compensation while you recover. Our team will strive to overcome any hurdle the negligent party may use to hinder your pursuit of justice. Our firm can offer legal aid in various ways, including:
Launching an investigation to identify the cause of the car accident.
Collecting your medical records to validate your whiplash injury.
Identifying all at-fault parties and seeking compensation from each to secure your settlement.
Involving expert witnesses to help strengthen your claim.
Assessing all your economic and non-economic damages.
Negotiating with the insurance carriers for a fair settlement.
After a severe whiplash injury, getting closure can be challenging. A Buffalo whiplash lawyer with Morelli Law Firm can help you during this difficult period. Reach out to us today by calling (212) 751-9800.
Symptoms of Whiplash After a Car Accident
Many different types of collisions can result in whiplash. These injuries can occur when a seat belt holds your body in place while your neck moves with the impact of the vehicle. The impact of the collision makes the head jolt forward and backward rapidly, and the force of this movement can damage the nerves, muscles, and vertebrae in your neck. The most common signs of whiplash injuries include the following:
Shoulder pain
Back and neck pain
Impaired vision
Dizziness
Jaw pain
Soreness in the jaw
Ear ringing
Vomiting
After a car accident, it is always wise to seek emergency medical attention. A medical expert will perform scans to determine the severity of the whiplash injury. The results of your treatment will help your lawyer prove that you suffered injuries in the accident.
If you fail to get medical treatment, the at-fault party may question the validity of your injuries. Medical documents can support your case by proving that you suffered injuries and outlining the necessary treatment.
Damages You May Recover in a Whiplash Case
Once you have evidence to prove the other motorist's negligence, your Buffalo whiplash lawyer can help you demand monetary reparations. The amount of compensation you can get will often depend on the strength of your evidence and the severity of your injuries. Therefore, your legal team can help you win different kinds of damages, such as the following:
Medical expenses: This may include doctor visits, surgeries, hospital bills, and all future estimated costs related to the treatment of your injuries.
Lost income: A car collision may make it impossible to work while nursing your injuries. Your injuries may also cause you to experience reduced income in the long-term if you are unable to return to work at full capacity. The law entitles you to claim these missed or lost wages.
Pain and suffering: The physical and emotional anguish that you suffered during the accident can be part of the elements of your settlement.
Statute of Limitations in New York
A statute of limitations is a legal time limit within which you must file your claim. It aims to prevent aggrieved parties from bringing claims when witnesses and evidence are no longer available. A Buffalo whiplash lawyer can help with filing your case before this deadline passes.
If you suffered your whiplash injuries in Buffalo, New York Civil Practice Law & Rules (CVP) §214 applies. Therefore, you have three years from the date you suffered your injuries to file a claim against the at-fault parties.
However, the judge may allow victims to file their cases outside the stipulated time under some rare circumstances outlined in New York General Municipal (GMU) §50-E. Do not back all your hopes on tolling of statutes of limitations, however. To protect your claim, you need to act fast. Insurance companies may exploit weaknesses in injury claims to deny compensation or minimize the settlement amount, and you will want to reserve the right to file a lawsuit in this event.
If you have suffered accident injuries, hiring a lawyer can help you protect your right to pursue damages. Your lawyer will help you handle each step in the claims process while keeping the statute of limitations in mind.
Contact Morelli Law Firm Today
If you or your loved one suffered whiplash injuries after a car accident, you may not need to carry the burden of your medical expenses and other damages alone. You can pursue compensation from the at-fault parties to cover these costs.
If you need legal representation and help with the process of building and filing a claim, a Buffalo whiplash lawyer from our team can offer this aid. Contact Morelli Law Firm at (212) 751-9800 today to schedule your initial consultation.