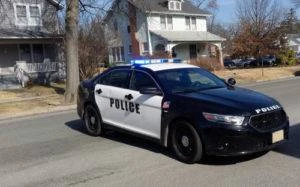 If a motorist does not pull over at the request of the police, a pursuit may ensue. There is a risk involving dangerous, high-speed driving. Innocent people may suffer injuries. If you suffered injuries in a police chase accident, our Buffalo accident caused by police chase lawyers can help you seek financial compensation.
Contact Morelli Law Firm at (212) 751-9800 for help with navigating the legal process.
Insight Into a Police Chase Accident
A police car chase is often unpredictable. It is not easy for the police to control a fleeing motorist's actions. The situation can lead to casualties and fatalities.
Even when the police officers chasing the motorist have good intentions, they need to strike a balance between arresting the driver and maintaining other road users' safety. Sideswipe wrecks, head-on collisions, and rollovers are typical risks of choosing to engage in a chase. The outcome can be devastating.
A police chase can leave you or your loved one nursing serious injuries, such as traumatic brain damage, whiplash, disfigurement, and paralysis.
You should not suffer physical pain, property damage, and medical bills because of other people's negligent behavior. We can help you claim financial compensation for the injuries you suffered.
Determining Liability in Police Chase Accidents
Law enforcement officers should consider the damages that innocent pedestrians, bicyclists, motorcyclists, and other drivers may suffer because of the chase. A minor offense, for example, may not warrant a risky, dangerous chase. Moreover, there may be safer ways of apprehending the suspect. A police officer needs to know when to end the pursuit.
Negligent police officers are not exempt from liability. A public entity could be responsible for property damage, death, or injury if the entity acted negligently or illegally. Depending on the facts of your case, lawyers can hold the police, the driver being chased, or both parties liable for your injuries.
The driver in flight may answer to criminal charges. You can also bring an injury claim against such a driver for a chase-related accident. At-fault drivers also owe other road users the duty of care, so they are liable for the consequences of their reckless or dangerous driving.
How Your Lawyer Will Hold the Liable Parties Responsible
You need to identify the party to bring your claim against before proceeding further. Refusal to pull over means the motorist attracted the police chase. Hence, you can hold the at-fault driver accountable for your injuries.
However, if the police officer violated the guidelines for pursuit, you could hold them liable as well. When handling your case, your attorney will examine what prompted the chase, how the law enforcement officer conducted it, and who acted negligently.
If you or your loved ones consider filing an injury claim following a police-pursuit related accident, a lawyer can help you with legal guidance.
A Buffalo Accident Caused by Police Chase Lawyer Can Handle Insurance Companies
When you suffer injuries in a wreck after a dangerous police pursuit, you may want the legal aid of an injury lawyer. If the at-fault party is the police, you may feel intimidated by arguing your case without legal representation.
There are many procedures to follow when pursuing compensation against a public entity. At Morelli Law Firm, we have handled cases to get a fair settlement for police chase victims in the past.
Insurance adjusters working for the police department do not have to protect your interests. They may wish to settle the matter as quickly as possible, so be on the lookout for low settlement offers.
Our lawyer can handle all negotiations to ensure that the police department's insurance carrier gives the fair settlement you deserve. Our law firm can litigate where necessary.
Call us at (212) 751-9800 to speak to us about the specifics of your case.
The Compensatory Damages You Can Pursue
Your attorney can help you assess the full extent of your physical injuries and other damages due to a police pursuit crash. This will enable you to determine the total dollar value of your claim.
Damages you can claim in a police chase crash include:
Medical expenses
Over-the-counter and prescription drugs
Lost income
Loss of capacity to earn
Property or vehicle damage
Loss of enjoyment of life
Pain and suffering
If the police chase led to the death of your loved one, you might want to explore bringing a wrongful death claim against the at-fault parties. You could win monetary compensation for a myriad of damages, including loss of consortium, burial expenses, funeral bills, emotional anguish, and pain and suffering.
There are Time Limits for Filing These Cases
Statutes of limitations are time periods limiting how long victims have to bring a lawsuit against at-fault parties. Various lawsuits have different statutes of limitations.
For example, if the chase left you in a coma, you can pursue compensation after recovery. For children involved in crashes, the statute of limitations starts when they reach the age of 18.
If the at-fault party is the police officer who was chasing the suspect, the period is much lower. To avoid violating the relevant statutes of limitations, hire a law firm as soon as you are able after the accident. Speak to your lawyer about how long you have to take legal action.
Contact Morelli Law Firm for Fair Compensation
Damages such as broken bones, traumatic brain injuries, herniated disks, and wrongful death can result from police pursuit accidents. If you suffered losses during a police chase, you do not have to feel helpless. Our law firm can help you get the compensation you deserve.
Our Buffalo accident caused by police chase lawyers can help you file a claim. Contact Morelli Law Firm at (212) 751-9800 to assess your case.