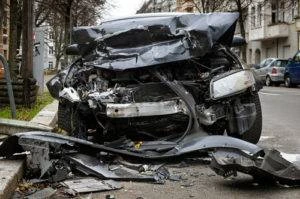 It can be frightening for any road user to find themselves on the road with an aggressive or raging driver. Various circumstances while driving can fuel us with anger or frustration. However, it is critical to remain calm and composed when operating a vehicle. Driving aggressively or demonstrating road range is dangerous to other drivers. The result is car accidents resulting in death or grave injuries to innocent parties.
If you have suffered a personal injury because of another motorist's aggression or road rage, you may be eligible to receive compensation. At Morelli Law Firm, a Buffalo road rage accident lawyer will help hold the at-fault party accountable and pursue justice on your behalf.
Every personal injury case is different, and that is how we approach it at our firm. The first step is a free and confidential appointment, at which a team member will examine your case's facts. There are various legal avenues to pursue, and he/she will help you understand which ones apply to your case. Finally, we can initiate action by filing a claim or lawsuit and represent you at court hearings or settlement negotiations.
Obtain your case evaluation appointment by calling Morelli Law Firm at (212) 751-9800 today.
Road Rage Explained
Road rage is an extreme form of aggressive driving. A driver intentionally commits a series of moving traffic violations to harm or injure another motorist or road user. Sometimes, road rage may not be directed at one specific person, but rather an extreme disregard for traffic rules and signals, endangering other motorists and road users.
The Automobile Association of America defines the following examples of aggressive driving and road rage:
Extreme tailgating/following too closely
Yelling or shouting at another driver or road user
Making crude gestures
Excessive honking
Running stop lights and failure to yield the right of way
Unsafe passing and weaving in and out of lanes
Unsafe lane changes to purposely cut off another driver
Trying to run another driver or road user off the road
Bumping or ramming into another vehicle from any direction
Blocking vehicles from merging into a road or changing lanes
Leaving your car to confront another driver
Aggressive driving behaviors were responsible for many road crash fatalities in 2017, the Insurance Information Institute (III) reports. Road rage often causes these car accidents:
Intended or unintentional rear-end collisions
Unsafe lane changes leading to t-bone, side-swap, rear-end, or broadside collisions
Intentional broadside crashes
Collisions after running a vehicle off its lane
Head-on collisions
How to Prevent Road Rage Accidents
An angry driver may use a weapon—or use their vehicle as a weapon—to hurt or intimidate another road user. Even though you can claim compensation regardless of who was at fault in New York, road crashes should be avoided at all costs. You may not be responsible for another motorist's conduct on the highway. However, you should protect yourself and your loved ones from harm by driving defensively.
Look out for signs of aggressive driving or road rage in how other motorists around you are driving. Steer clear of drivers who are tailgating, disobeying traffic signals, or racing with other drivers. While you may feel angry because of their actions, it is critical to remain calm. Their aggression is not worth risking your and your occupants' safety and lives.
A 2016 AAA Foundation for Traffic Safety study found that almost 80 percent of drivers admitted to feeling anger while driving. Always give yourself enough time to get to your destination and to avoid frustrations mounting because of rushing/lateness. Avoid distractions while driving, or move off the road and give yourself time to calm down after a frustrating incident.
Do not retaliate against another driver's aggressiveness. Remain calm and courteous to avoid escalating the situation any further. While the state of New York does not have a statute outlawing aggressive driving, any reckless driving can attract fines and criminal charges that may end in jail time for the offenders. Your Buffalo road rage accident lawyer can help you fight for justice.
Remember, you should call 9-1-1 immediately if you feel that you or any other person is in imminent danger because of another motorist's aggressive driving or road rage.
Reach out to Morelli Law Firm at (212) 751-9800 to learn more.
Recoverable Damages After Road Rage Accidents
New York follows a "no-fault" system for auto insurance. This means that if you are injured, you must first file a claim with your insurer to receive damages through your personal injury protection (PIP) plan. Only if you suffered serious injuries and property damage can you take action against the other party at fault for the crash.
Under your PIP plan, you can receive various amounts of recovery for economic losses, such as:
Medical expenses
Rehabilitative care and medication
Cost of medical equipment
Property damage/car repairs and replacement, among others
If you were seriously injured, you would file a claim or case against the at-fault party, where you must show the negligent party's actions leading to the accident. Your lawyer will help you to gather evidence and present a compelling case against the at-fault party.
You have only three years to file a personal injury or property damage lawsuit against another party in New York under NY Civil Practice Law & Rules (CVP) § 214. If you show proof of negligence and how it led to your injuries, you may receive compensation for other economic and non-economic losses. These can include:
Loss of earning capacity
Physical pain and suffering
Mental anguish
Emotional distress
Loss of enjoyment of life
Permanent disability or disfigurement, among others
Morelli Law Firm Is at Your Service
If you or your loved one were hurt in a car accident due to another driver's aggressive driving or road rage, you may be entitled to compensation. At Morelli Law Firm, a Buffalo road rage accident lawyer can help you to understand and exercise your legal rights in the quest for justice.
Contact us at (212) 751-9800 for your free, confidential, and no-obligation case evaluation appointment today.