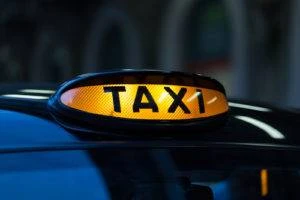 Just like other drivers, taxicab drivers may be involved in car accidents, injuring themselves and their passengers. When this happens, you may wonder what to do.
If you or someone you know/love was injured in a taxicab accident in Buffalo or surrounding areas, we can help. We have represented many victims of personal injury from car accidents, including taxicab accidents. Our Buffalo taxicab accident lawyer will help you understand the legal avenues to pursue in your quest for justice.
Contact Morelli Law Firm at (212) 751-9800 to set up your confidential appointment, where we will review your case facts—100% free!
How Your Taxicab Accident May Have Occurred
Taxicab accidents may happen for many reasons. As a passenger, you may be involved in an accident where your driver was the at-fault party or the innocent party. The Insurance Information Institute (III) reports that many car crashes are caused by unsafe or negligent driving behavior such as:
Speeding or driving too fast for the road conditions
Driving under the influence of drugs, alcohol, or medication (DUI)
Failure to keep in the proper lane (unsafe lane changes)
Failure to yield the right of way
Failure to obey traffic rules or traffic control devices (signs and signals)
Distracted driving
Driving under poor road conditions (reckless, erratic, or negligent)
Drowsy, tired, or fatigued driving
Making improper turns
Inexperienced driving
If you were in a car accident while in a taxicab, you should consult a lawyer as soon as you are stable after receiving medical care. Acting immediately increases the chances of being able to collect the evidence needed for your claim/case.
If you have not been hurt badly, remember to take pictures and collect the contact details of those who were involved in the crash. These pictures or videos are critical when building a compelling personal injury case. This evidence will show the accident events and help you win fair compensation for your injuries and losses.
Suing a Municipality
Your rideshare vehicle may have been hit by a police car or a garbage truck. You can sue the city for crash-related damages. You have to file a notice of claim with the city, according to NY General Municipal (GMU) § 50-E. We can speak to you about the time limits this kind of case might impose.
Injuries in Taxicab Accidents That Could Entitle You to Damages
Injuries from taxicab accidents include:
Fractures of limbs and ribs
Internal injuries or organ damage, resulting in internal bleeding
Traumatic head injuries, common when the head knocks against the partition between driver and passenger in a taxicab
Whiplash injuries to the neck, chest, and upper back
Spinal injuries
Cuts, bruises, lacerations, and burns
Many people also face psychological injuries after a crash. It is not uncommon for accident survivors to suffer sleep disorders like nightmares and insomnia or anxiety and depression because of the injuries suffered (or losses incurred) after the accident.
A Buffalo taxicab accident lawyer from Morelli Law Firm can begin your quest for justice. You can reach us at (212) 751-9800 for your first free and confidential appointment.
Differences Between Taxicab Accidents and Other Accidents in Buffalo
You can use two forms of taxicabs to get around in Buffalo—commercial cab fleets and rideshare app fleets. Where the taxicab is part of a commercial fleet, it may be possible to make a claim against the driver, the car owner, and the driver's employer. This determination is made according to your case facts.
The owner of a vehicle is also liable for the negligent acts of the driver of the vehicle. If a company owns the vehicle, the company becomes responsible for its employees' actions, i.e., the drivers.
However, some companies escape liability by asserting that the drivers are independent contractors—this is how ridesharing apps work. The driver owns a vehicle and works as an independent contractor so that you cannot sue the bigger company, like Uber or Lyft. However, Uber and Lyft do provide coverage for the passengers involved in car accidents, provided both driver and passenger were in the course of a trip.
For commercial fleets, our lawyers will investigate who the vehicle owner is and what their insurance provides. We will determine the classification of the driver and ensure that we hold all liable parties accountable. We fight to ensure you receive fair compensation according to your injuries.
Consult with our lawyers. We can advise you regarding the legal options at your disposal after reviewing your case facts and tracking down the ownership and driver's employment information.
If You Were Hit by a Taxicab While Walking or Biking
Passengers are not the only victims of taxicab accidents. Pedestrians, bicyclists, and motorcyclists may also be hurt by the negligent actions of a taxicab driver. Such individuals have to follow the rules, just like drivers, as per the New York Department of Transportation (DOT).
However, negligent parties should be held responsible for harming others. We can help you navigate any complexities in your case and help you pursue justice on your behalf.
Let a Buffalo Taxicab Accident Lawyer at Morelli Law Firm Help You
Have you been injured in a taxicab or because of an accident with a taxicab? Once you have received medical attention, reach out to us. At Morelli Law Firm, we have spent decades negotiating and litigating for our clients involved in taxicab accidents.
Contact one of our team members at (212) 751-9800 for a case review. Your first consultation is free and confidential, and it carries no obligation or risk for you. Reach out today.