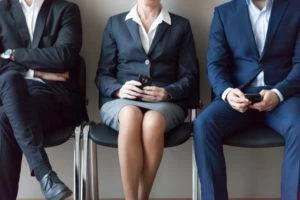 Employment discrimination can have damaging and costly results. The victim may not get the job or could lose out on important opportunities like promotions. It causes emotional damage and a loss of financial gain. If this happened to you, you may have a case against the company.
Morelli Law Firm has employment discrimination lawyers who may be able to help with your Mount Vernon case. We take on the companies who engage in discriminatory behavior and seek justice for our clients. We can review your case for free today.
How Our Mount Vernon Employment Discrimination Team Can Help You
Employment discrimination occurs when an employer treats someone differently based on any of the legally protected characteristics. For example, an employer may discriminate against someone because of their age, race, gender, or several other factors.
This is not always clear-cut. For example, firing a worker because she's pregnant might be gender discrimination, depending on other factors and the circumstances.
During your free case consultation, you can count on:
Discussing what happened
Answering detailed questions about the discrimination
Talking about the financial and emotional impacts of what happened
Learning how we can help with your case
Getting answers to your questions about your options
At Morelli Law Firm, we believe in giving a voice to those hurt by unlawful actions or policies. We have more than years of fighting for victims of injustice. We pride ourselves on bringing our clients the financial recovery they deserve during their most challenging time. You can learn more about the settlements and verdicts we recovered for our clients and read client testimonials.
With the aid of our employment discrimination lawyer serving the Mount Vernon area, you can pursue justice and the compensation you deserve for your losses. We represent our clients based on contingency. We will never ask you for any upfront payments.
What Is Employment Discrimination?
According to the U.S. Equal Employment Opportunities Commission (EEOC), the modern employment discrimination laws in the United States come from Title VII of the Civil Rights Act of 1964. Title VII prohibits employment discrimination based on:
Race
Color
Religion
Sex
National origin
This statute also allows victims to seek and recover compensation based on the discrimination they experienced. Lawmakers amended some parts of Title VII to include the recovery of compensatory and punitive damages.
Simply stated, this means an employer cannot discriminate against anyone because of these factors. If they do, they will be liable for damages. In fact, the EEOC has a more extensive list of the types of prohibited discrimination. This list includes:
Age
Disability
Equal pay
Genetic information
National origin
Pregnancy
Race/color
Religion
Retaliation
Sex/gender
If you believe your employer discriminated against you because of any of these factors, you have the law behind you. You may be able to hold them accountable for their unlawful discrimination. In addition, if you have lost any income due to the discrimination, you may be able to secure a financial recovery.
Recovering Damages Based on Your Employment Discrimination Claim
Employment discrimination is unlawful, but sadly, some employers and supervisors still engage in the practice. If this happens to you, you may experience many psychological and financial ramifications.
By pursuing a case against the company, you may be able to recover money based on the financial and emotional impacts of the discrimination. This could include:
Lost income if you were fired, not hired, or not promoted due to discrimination
Wages for future earnings while you look for a new job
Punitive damages
Emotional pain and suffering
Monetary damages from lost benefits
Attorney's fees
You do not need to deal with building a case against your current or previous employer when you have our team on your side. Our employment discrimination lawyers will support you in your quest to reclaim the financial damages you incurred. Our proactive legal team will handle all the tasks necessary to seek a fair and just outcome in your case.
You can count on our team to identify your damages, put a value on your case, and seek a settlement that compensates you appropriately. Let us discuss what happened to you and your legal options with you today for free.
What Should I Do if I Am a Victim of Employment Discrimination in Mount Vernon?
You may have a right to file a discrimination claim if:
Your employer discriminated against you; and
You suffered damages or lost your job because of it
However, you must go through the proper protocol before filing an employment lawsuit in New York State. In most instances, you will need to file a complaint with the EEOC or with the New York Department of Labor. You may only have up to 180 days to file this paperwork. This agency will:
Conduct an internal investigation
Determine if you may have a valid concern
Give you the green light about pursuing a legal suit
We can help you with this complaint. We will review your allegations and explain the validity of your case. We are familiar with the process and will guide you through it, including potentially helping you fill out the forms.
Once you receive the go-ahead to move forward with a civil case, we will go to work on the next step in holding the company responsible. Some of the tasks Morelli Law Firm can do for you include:
Gathering evidence to prove employment discrimination
Talking to witnesses
Calculating damages from lost wages
Creating documents and completing paperwork
Negotiating a fair settlement
Preparing for a court trial, if applicable
Our team builds cases for victims of New York State employment discrimination regularly. We can help you develop strong proof that the company or your supervisor acted in an unlawful and discriminatory way. This evidence will support your claim for compensation.
The company may offer a settlement to avoid trial. The outcomes of civil trials are public knowledge, and most corporations do not want the news media reporting discrimination allegations. We will ensure a settlement offer is fair and just based on your losses before we agree to a payout.
If the company does not approve an appropriate settlement for you, we will sue them and ask a judge and jury to issue a verdict and award on your behalf. At trial, we will present the evidence we collected, including the documents showing the value of your case.
Speak with Our Employment Discrimination Team Serving Mount Vernon Today
At Morelli Law Firm, our team of lawyers handles employment discrimination cases regularly. You can rest easy knowing that your Mount Vernon case is in good hands. We will exhaust every resource to bring justice in your case.
You can get in touch with us about your employment discrimination case today. Call us at (212) 751-9800 for a free, no-obligation case consultation.