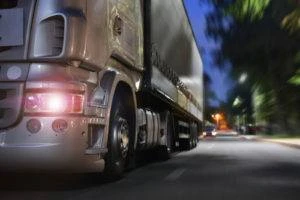 If you were a victim of a Mount Vernon, N.Y., truck crash, a lawyer from Morelli Law Firm may be able to help with your legal case. We can fight for your rights and seek the financial compensation you deserve based on the applicable laws.
We can often build a case to hold the truck driver and their employer liable for our client's crash. We can evaluate your case for free today. During your free consultation, we will explain your legal rights and the damages you may be able to recover through an insurance settlement or a court award
We May be Able to Represent You in Your Accident Insurance Claim
At Morelli Law Firm, we work to ensure our clients' rights remain protected and that we seek fair and just financial compensation for them based on their injuries. When you work with us, you can trust us to manage all tasks related to building your case, including:
Investigating the crash to determine liability
Collecting the evidence for proving what happened
Communicating with everyone involved
Preparing and filing all critical paperwork
Negotiating with the insurance company representing the liable parties
Representing your case at trial, if applicable
If you suffered injuries in a truck collision—or you lost a loved one in a tractor-trailer accident—we may be able to take on your case. We will pursue the financial recovery you deserve based on your injuries, expenses, and losses.
We handle truck accident cases in Mount Vernon on a contingency fee basis, which means our clients never need to pay a retainer or other upfront expenses. We receive our attorney's fees as a percentage of the compensation we recover for our client, either through a settlement or a court award. If we do not recover money for them, we do not get paid.
Recovering Damages in a Mount Vernon, N.Y., Truck Collision Case
We generally file an insurance claim to seek compensation for our clients injured in a Mount Vernon 18-wheeler crash. This is usually the insurer representing the trucking company whose driver caused the crash. We can hold the driver's employer vicariously liable in many of these cases under the legal doctrine of respondeat superior.
We only need to sue the truck driver and the trucking company if they refuse to provide an appropriate settlement offer based on the evidence we provide. We will seek a settlement that fairly compensates you based on your costs incurred. We will sue if they will not negotiate justly.
Some of the expenses and losses you can expect us to seek damages to cover:
Medical expenses, including current and future treatment costs
Lost income, including money from your missed wages and reduced earning capacity
Vehicle repairs
Pain and suffering
If the truck accident was fatal, you may be able to file a wrongful death action based on the loss of your loved one. Only the personal representative of the deceased can file this type of lawsuit, but the immediate family may be able to recover damages, including:
Funeral costs
Medical expenses
Lifetime lost income, benefits, and annuities
Loss of consortium
Our team is here to help you through this difficult time. We can assess your options and help you seek damages through a wrongful death case.
Laws concerning a Mount Vernon Truck Accident Lawsuit
New York law allows you to seek financial compensation if you suffered injuries in a truck accident. There are statutes of limitations that set a deadline for filing a lawsuit. Your attorney can determine the applicable timeline for your suit. In general, CPLR § 214 gives those seeking personal injury compensation up to three years to file a lawsuit in the civil courts.
If your loved one died during a truck accident, EPTL § 5-4.1 limits your time to act to only two years from the date of the decedent's death.
Our Mount Vernon truck accident team can go to work on your case promptly so that you do not miss any critical deadlines as long as we know about your case in time to do so. It takes time to navigate the process of building a case and recovering damages, so you may want to call us as soon as possible.
Understanding the Leading Causes of New York State Truck Accidents
Trucks are often involved in injury and fatal collisions. While only a small percentage of truck drivers cause a crash every year, the numbers are notable. According to the Federal Motor Carrier Safety Administration (FMCSA), there were 4,889 fatal crashes involving large trucks and buses in 2017. There were also:
107,000 large truck collisions causing an injury
363,000 property damage crashes with large trucks
Due to the size and weight of trucks, these accidents can cause more severe injuries and more damage. Whether you suffered broken bones, a traumatic brain injury, or the loss of a loved one, we understand that you want to hold the at-fault parties responsible and recover compensation for your losses.
We need to prove what caused your accident to confirm negligence and liability and recover a settlement. Some common causes of tractor-trailer collisions include:
Abrupt lane changes
Speeding or otherwise reckless driving
Failure to yield the right-of-way
Following too closely
Mechanical problems
Distracted driving
Fatigue
Drunk or drugged driving
Whatever the cause of your Mount Vernon truck accident, the team from Morelli Law Firm can get to the bottom of it. We can gather evidence to show what happened to cause your crash and who is responsible for it.
You can connect with our team as soon as your injuries allow you to make the call. We can assess your legal rights and determine the best way to approach your case during this complimentary consultation. We will discuss what you can expect and answer any questions you have about our services, how contingency fee payments work, and our experience with similar cases.
Speak with a Mount Vernon Truck Accident Team Member from Our Office
You can work with someone who has fought many legal battles in this arena before. Reach out to Morelli Law Firm to learn how we may be able to help with your case. We know how to navigate the claims process or present a strong argument during a civil trial.
Call (212) 751-9800 for your free case consultation today. We are ready to go to work seeking compensation on your behalf.