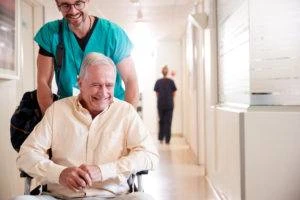 New York state's legislation places limitations on what behaviors corporations are allowed to engage in. These limitations are meant to control business practices with the intent of protecting consumers, employees, and partners from harm. Even so, defective medical devices can still make their way onto the consumer market.
Injuries resulting from defective medical devices can often serve as evidence of a corporation's negligence. Alternatively, your losses may be the result of a medical professional's inattention to detail. In either case, a Mount Vernon defective medical device attorney at Morelli Law Firm can break down New York law for you. Together, you can submit a request for financial support.
How to Fight for Defective Medical Device Compensation
There are two processes through which you can fight for financial support after a defective medical device injury. If you'd rather meet with a liable party one-on-one, a defective medical device lawyer in Mount Vernon can pursue your compensation via negotiations.
It's best to bring an estimate of your preferred compensation to these negotiations. An estimate can help you stay on top of your losses when a corporation tries to talk you out of them. What negotiations have going for them in speed can be lost if you compromise on your losses.
You don't have to worry about compromising in a traditional court case. Instead, trials let you give control over your future finances to a judge and jury. If the negligence you allege seems particularly severe, a judge may even award you punitive damages. That said, a trial can take years to resolve, leaving your bills to stack up.
Begin Your Fight With a Complaint
Regardless of whether you want to pursue negotiations or a trial, you need to begin the civil process with a complaint. Your complaint serves as an introductory document detailing your case. With a complaint, you can:
Establish the identity of a liable party
Provide evidence backing your assertion of liability
Elaborate on your losses
Present an estimate of your preferred compensation
To pursue legal action, we can submit a complaint to a county clerk. That clerk will consider both the deadline by which you submitted and the nature of your complaint. If a court approves your suit, you'll have the right to summon the allegedly-liable party for either negotiations or pre-trial discovery.
Personal Representatives in Defective Medical Device Cases
There are some defective medical device injuries that can leave a person unable to represent their own best interests. If a loved one has passed or suffered a disabling injury due to a defective medical device accident, families should turn to a personal representative for guidance.
Families are not permitted to represent their loved ones in court should they wish to pursue any manner of civil suit. Rather, it's in the best interest of the injured party to have elected or, if possible, elect a personal representative to pursue their best interests. That said, family members can work with a personal representative to fight for their loved ones.
Establish Liability for Defective Medical Device Losses
When you suffer a defective medical device injury, it's rare for a single person to be liable for your losses. Instead, your complaints can be taken up against institutions. For example, hospitals that damage a device before its use can face medical malpractice suits. Your complaint should connect your losses to the four elements of medical malpractice.
On the other hand, a manufacturer can damage your essential product at several points throughout its creation. While you can't hold design, manufacturing, or advertising departments individually accountable for your losses, you can name an entire company in your complaint.
The damage resulting in your injury may also have occurred during a device's transit. If this is the case, you may have a small claims case to bring up against a trucking agency or similar party. You can talk to a Mount Vernon, NY, defective medical device lawyer to learn more.
Elaborate on the Cost of Your Injury
Defective medical device injuries can be expensive. These injuries come with extensive medical bills while also limiting your ability to work. With mounting bills at the door, it may feel impossible for you to pursue the justice you deserve.
In fact, that justice can get you the compensation you need to cover all your related bills. When you build your defective medical device complaint, you can make note of your losses and request compensation accordingly. These can include:
Medical bills related to your accident
Lost wages
Lost opportunities for employment
Medical aids or prescriptions
Future treatments needed to address your injury
Future treatments needed to address the concerns a product was meant to treat
Some of your losses don't even need to have bills attached. Rather, you can look to New York precedent to determine how much courts have awarded for losses like pain and suffering or long-term disability. You can then add those estimates to your final calculation.
File Within New York's Defective Medical Device Statute of Limitations
The amount of time in which you can file a defective medical device case depends entirely on how you want to classify that case.
If your complaint names a hospital or similar medical institution as liable for your losses, you're filing a medical malpractice suit. New York Civil Practice Law and Rules § 214-A allows you to take two and a half years to build your case before it must be submitted to a county clerk.
You may alternatively believe that your device suffered a defect during its design, manufacturing, or advertising. In these cases, you can turn to CVP § 214-C. You have three years to file a product liability case within the state of New York.
If you want to take up a claim against a delivery company, you're still filing a product liability claim. You can work with a defective medical device lawyer in Mount Vernon, NY, to determine how best to classify and address your losses.
Contest Your Defective Medical Device Losses With Morelli Law Firm
One of the most straightforward ways to reduce your medical accident stress is to speak to an attorney. Whether you want to pursue legal action in court or through negotiations, our team can help you sort out your rights and determine what compensation you may be entitled to receive.
The sooner you reach out to Morelli Law Firm, the sooner our Mount Vernon, NY, defective medical device attorneys can start on your case. Contact us for a case evaluation online or over the phone.