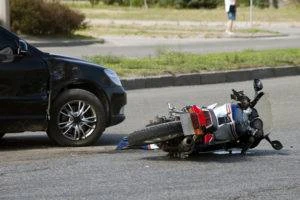 Motorcycles offer minimal protection to riders in the event of a crash. Because of this, the resulting injuries caused by an accident can be catastrophic. If you were injured in a motorcycle accident, recovering compensation can be essential to getting your life back on track. Hiring a lawyer will greatly increase your odds of getting the money you need.
At the Morelli Law Firm, our team of Mount Vernon motorcycle accident lawyers has a long history of helping accident victims recover fair compensation from the liable party. We offer free case evaluations where we will review your claim and answer any questions you may have.
Steps Your Motorcycle Accident Attorney Will Take
When you hire a motorcycle accident attorney, they will take many actions to ensure you recover the money you need to put your life back together. They will likely start by investigating your accident. The main purposes of this inquiry will be to prove liability and collect evidence to build the strength of your case.
Common steps in a motorcycle accident lawyer's investigation include:
Going to the crash site to take pictures and gather evidence
Speaking with any witnesses to the crash
Consulting various experts
Obtaining a copy of the official accident report filed with the police
Going over your medical records
Once your lawyer has concluded their investigation, they will evaluate your damages and calculate how much your claim is worth. After consulting you about the strength of your claim, and your options for moving forward, they will likely file paperwork with the appropriate party.
For an insurance claim, they will file with the liable party's insurer, while with a personal injury lawsuit, they will file with the court. When pursuing a lawsuit, your attorney will proceed to go through the steps of the pre-trial process as they prepare to represent you in court.
At every stage, your attorney will be in contact with opposing counsel, attempting to negotiate a fair settlement deal. Most car accident cases settle out of court as it is often the preferred option for all parties involved. A settlement helps resolve a case quicker as well as avoiding the unpredictability of a courtroom trial.
How Much Time do I Have to File a Lawsuit in New York?
In New York, there is a general three-year statute of limitations for filing a lawsuit after a motorcycle accident. However, it is essential to note that many things can alter the window in which you can file a lawsuit. For instance, when a government agency is liable for your damages, you will have far less time to file a lawsuit.
The best way to ensure that you meet all deadlines and protect your right to recover compensation is by hiring a motorcycle accident lawyer in Mount Vernon as soon as possible after you suffer an injury. Hiring an attorney early will also put them in the best position to build a strong case on your behalf.
Common Motorcycle Accident Damages
When you suffer a serious injury in a motorcycle crash, you will likely be able to recover significant compensation. The specifics of your case will determine which damages you are eligible to claim. All damages are divided into the broad categories of:
Economic damages
Non-economic damages
Punitive damages
Economic Damages
Every loss you suffer that costs you money in one way or another is considered a type of economic damage. Economic damages include both money you spend and money you fail to accumulate because of your accident. Additionally, this can cover both current losses and projected future losses. Common economic damages include:
Lost income
Lost earning ability
Property damage
Medical costs
Future medical expenses
Non-Economic Damages
The rest of your losses are categorized as non-economic damages. Instead of costing you financially, these damages tend to cost accident victims in far more profound ways that can never be properly compensated. Because these losses are often irreplaceable, the money awarded for non-economic damages tends to be substantial.
Some of the non-economic damages commonly claimed in motorcycle accident cases include:
Loss of quality of life
Pain and suffering
Permanent disability
Mental anguish
Loss of consortium
Punitive Damages
The final category is punitive damages. These damages stand in stark contrast to those listed above. While the previously mentioned damages focus on compensating an accident victim for their losses and attempting to make them whole again, punitive damages, instead, focus on the liable party.
The purpose of punitive damages is to punish the at-fault party for their actions. These damages are reserved for cases where the liable party acted in a particularly egregious manner. Punitive damages are only awarded when the at-fault party was determined to have been criminally negligent or acted with willful and wanton disregard for the safety of others.
The Cost of Hiring a Motorcycle Accident Lawyer
When you hire a Mount Vernon motorcycle accident attorney or any other personal injury lawyer, you should never have to worry about whether or not you can afford their services. While many other lawyers bill you periodically throughout the process, your motorcycle accident lawyer will not collect their fee until the conclusion of your case.
When hiring a motorcycle accident attorney, you will agree upon a percentage of your compensation they will take as their fee when you get money from the liable party. This payment structure helps ensure that your lawyer will fight hard for you because the more money you receive, the larger their paycheck will be.
Alternatively, failure to get you compensation will result in your attorney not getting paid. An additional benefit of this system is that it allows all accident victims to obtain legal representation, regardless of their financial situation.
Talk to a Mount Vernon Motorcycle Accident Lawyer Today
The sooner you hire a motorcycle accident attorney after your crash, the better positioned they will be to build a strong case on your behalf. At the Morelli Law Firm, our team of Mount Vernon motorcycle accident attorneys has a proven track record of helping our clients recover favorable compensation.
Give us a call or fill out our online contact form today to schedule a free, no-obligation case evaluation.