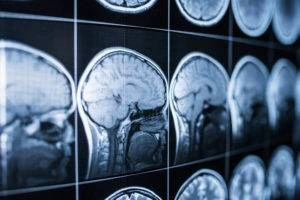 Brain damage can be devastating for a victim and their family. The victim might find it difficult to return to work or even return to everyday activities like dressing or eating. Additionally, there are the costs involved in doctor visits and rehabilitation.
You or your loved one deserves compensation for such damages. An attorney from Morelli Law Firm can help you recover these damages and others. We specialize in personal injury cases and help our clients receive the compensation they deserve. Keep reading to learn how a Mount Vernon brain damage lawyer can help you.
Types of Compensation Available for Injured Accident Victims
When we put together a claim and negotiate a settlement, we consider every kind of damage a client may be owed. You or your loved one may be deserving of the following types of damages.
Medical Bills, Both Current and Future
A victim of a brain injury may have especially high medical bills, but the party that caused the injury should be held responsible for them and any expected bills. Your lawyer can help you recover these losses.
Lost Wages and Lost Earning Capacity
Your brain damage attorney will also help you recover compensation for wages you lost from missing work to recover from your injury or take care of a loved one while they recover. Regardless, you may be eligible for lost wages. Additionally, you can be eligible for lost earning capacity if your injury reduces your ability to make a living.
Pain and Suffering
These damages can be difficult to quantify because they are subjective. However, you can still be compensated for them. The skill of your lawyer may be a factor in recovering pain and suffering damages. The resourcefulness of your lawyer may matter too. We can refer to experts for advice about quantifying pain and suffering in your case.
Punitive Damages
You or your loved one may be able to claim punitive damages if the responsible party acted recklessly or even maliciously. Again, we can tell you more about these damages during a free consultation.
Common Accidents That Cause Brain Injuries
Brain injuries can be very different from one another, and so can the causes. Regardless of the cause of the injury or the injury itself, if another party caused or contributed, you deserve compensation from that party.
Falls and Slip and Fall Incidents
According to the Centers for Disease Control and Prevention (CDC), fall accidents are the leading cause of traumatic brain injury-related hospitalizations. In 2019, there were 61,000 traumatic brain injury-related deaths.
Slip and fall incidents are also common causes of brain injuries. In 2013, almost half of all reported brain injuries happened due to slip and fall incidents. These accidents are typically preventable, and there is usually a responsible party.
Motor Vehicle Accidents
Many motor vehicle accidents result in brain trauma. If you suffered this kind of accident that caused brain trauma, even if you were partially at fault, you may still be eligible for compensation from the other party.
There may even be other responsible parties you haven't accounted for. For example, if a defective component in your car contributed to the accident, the dealership or retailer that installed the component may be at fault.
Intentional Violence
Intentional acts of violence, like physical assaults, are also leading causes of brain damage. If you were injured in this way, our firm can pursue the other party and claim considerable punitive damages.
Medical Malpractice
Our law firm specializes in medical malpractice incidents and claims, so we are confident we could help you if you suffered such an incident. Since you were under the care of a doctor or another medical professional, this party is responsible for any injuries you suffered.
We can help by identifying the responsible party or parties and negotiating a settlement with that party's insurance company or lawyers. If we cannot negotiate a fair amount, we can argue your case in court.
How a Brain Damage Lawyer Can Help You
Reaching a favorable settlement for a client is often about providing evidence of the other party's negligence. To prove negligence, your brain damage lawyer will:
Attempt to prove that the other party owed you a duty of care
Show evidence that this party failed to uphold its duty of care
Show that as a result of this failure, you suffered your brain injury
Show that your injury resulted in medical bills, pain and suffering, and other damages
New York Law Limits Your Time to File a Lawsuit Against the At-Fault Party
If you believe an incident and your brain damage are someone else's fault, you can file a personal injury lawsuit if you want to hold this party directly responsible. You should consider filing the lawsuit soon since it is subject to a personal injury statute of three years, per CPLR § 214. Likewise, a medical malpractice lawsuit is subject to a statute of two years and six months, per CPLR § 214-A.
When you get the help of a lawyer right away, you allow them the opportunity to meet the deadlines that apply to your case. You will also allow your lawyer to begin collecting evidence right away before they expire or become obsolete. For example, security camera footage of your incident may be deleted after a certain period of time.
Learn More By Contacting a Brain Damage Attorney in Mount Vernon Today
Contact Morelli Law Firm if you believe you or your loved one would benefit from having a brain damage lawyer represent you to pursue compensation. Upon calling us, we can tell you more about how one of our attorneys can help you, and we will invite you in for a free case evaluation. So call us today at (212) 751-9800.