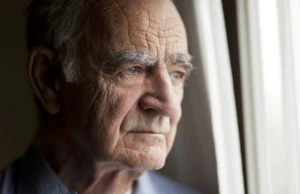 Have you spoken to a loved one in a nursing home and saw unusual injuries or a change in their behavior? It could be a sign of nursing home abuse or neglect. If you believe this is true, speaking with a nursing home abuse lawyer in Buffalo could save your loved one's life.
Far too many of our elders die in nursing homes from neglectful situations or targeted abuse, whether from the staff or from another resident. Morelli Law Firm can help you get the money you need to move your loved one and bring the attention of authorities about the problem.
What Qualifies As Nursing Home Abuse?
There are many situations that qualify as nursing home abuse. The forms of abuse can be physical, emotional, mental, sexual, financial, and neglect. Neglect is the most common form of nursing home abuse.
Neglect is when a nursing home passively or actively ignores the needs of a nursing home resident. An example of passive neglect is forgetting to clean up a resident's room. Active neglect would be denying them food or hygiene care.
Active neglect is especially dangerous because it's a slippery slope from there to full-blown abuse. Family members must also watch out for financial abuse, which is a growing problem in nursing homes. If you suspect financial abuse, our team can help you with that as well.
How do We Proceed With a Nursing Home Abuse Lawsuit?
One of the more difficult parts of winning a nursing home abuse case is obtaining evidence. Without evidence of the abuse, we cannot get compensation. However, there are resources our Buffalo nursing home abuse lawyers can use to get that evidence.
One is New York's long-term care ombudsman program. This is the government organization responsible for investigating allegations of nursing home abuse and neglect. They can perform an investigation on your behalf and, should they find evidence, turn it over for your case.
They can also fine the nursing home and demand changes that could improve condition in the home for your loved one and others in the home. If they identify abuse or neglect, it gives us a clear signal that you can proceed with your nursing home abuse lawsuit.
Will I Get Enough Money to Move My Loved One?
The money your loved one will receive, like in all personal injury cases, depends on the damages done to your loved one. Compensation is meant to bring the injured party as close to how they were before they were injured as they can be.
If there is evidence of mental trauma or extended periods of pain, your loved one may be eligible for pain and suffering and other non-economic damages. These may bring in enough compensation to move your loved one to a different home.
Also, by having regulators investigate the matter, they can enforce changes to the home to make life better for your loved one. If those are violated, there may be more opportunities for compensation.
How do I Pay for Your Services?
Anyone who has been abused in a nursing home deserves legal representation. Morelli Law takes on these cases under a contingency fee system. This means that you do not have to pay us anything unless you receive compensation in your case.
If you win your case, we will take a percentage of the total award as our fee. We will make this percentage clear when we make our offer of retainer to take on your case. The retainer fee system ensures that you will always be able to pay for your lawyer's fees and gives us incentive to fight as hard as we can for your loved one's interests.
Call for a Free Consultation
By filing a nursing home abuse claim with the help of our Buffalo nursing home abuse attorneys, you may be able to do more than get compensation. You could save the life of your loved one and others in that home. Far too many families come to us only after their loved one has died.
If you suspect abuse, get your case investigation started with one call. Contact Morelli Law Firm at the number on your screen, or reach out to us online through our free case evaluation form. We will contact you within 24 hours to schedule an appointment.