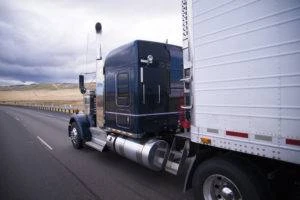 While nobody expects to get in an accident when they get behind the wheel of a car, collisions are relatively common in New York. While most injuries sustained in car accidents do not require hospitalization, collisions involving passenger vehicles and commercial transport trucks are more likely to result in catastrophic injuries, according to the National Safety Council (NSC). Commercial trucks weigh several tons more than passenger vehicles, which can result in severe impact during collisions.
According to the New York Department of Health, car accidents result in 106,612 emergency visits, 6,207 hospitalizations, and 292 fatalities annually. When you are struck by a commercial truck, it is important to contact a Wayne big rig lawyer because your injuries may entitle you to compensation.
Accidents involving passenger vehicles and big rigs can lead to injuries such as:
Trauma
Broken and fractured bones
Traumatic brain injuries
Mobility impairments
Scarring and disfigurement
Cognitive impairments
While experiencing an accident can be terrifying, it is important to remain calm following an accident. Conditions like shock can temporarily mask the symptoms of your injuries, making it important to receive immediate medical care. Accidents can cause medical bills to accumulate, which is one reason a Wayne big rig lawyer can recover damages by filing a personal injury lawsuit.
When you are hurt in an accident, it can be hard to focus on anything except your recovery. Severe injuries may require hospitalization, surgery, and rehabilitation. Working with a Wayne big rig lawyer ensures that your rights are protected following an accident, as New York imposes a strict three-year statute of limitations upon most personal injury claims. Failing to file a claim before the statute of limitations expires can prevent you from recovering compensation for your injuries.
Another reason contacting a Wayne big rig lawyer is important after an accident is that your claim may involve multiple liable parties. If you fail to name a liable party in your personal injury lawsuit, it can prevent you from receiving the compensation you are entitled to.
Call Morelli Law Firm today at (212) 751-9800 to schedule a free consultation.
Liability
When you are hurt in an accident involving a big rig, it can cause severe injuries and damage to your vehicle. Establishing liability is an essential step in pursuing a personal injury claim but is difficult without help from a Wayne big rig lawyer. While New York is a no-fault insurance state, the state practices contributory negligence, according to the Department of Financial Services (DFS). Contributory negligence means that if you are partially responsible for the accident that caused your injuries, the percentage you are responsible for the injuries is deducted from your judgment.
Following an accident, law enforcement conducts an investigation and issues an accident report. The accident report may outline which driver was responsible. Officers can also issue citations if one of the involved motorists violated traffic laws. If the other driver was intoxicated, it can prove they were responsible for the accident. In New York, if a driver is under the influence of alcohol or drugs and causes an accident, they are financially responsible for the injuries sustained by the victims of their criminal behavior.
Since trucks are usually owned by companies and the drivers are employees, accidents involving commercial trucks can make the driver's employer liable. If the driver had a history of driving recklessly, the employer can be responsible for negligent hiring. Accidents may be the result of defective parts. When this happens, a Wayne big rig lawyer can pursue claims against the manufacturer.
Witnesses may provide statements about the accident, which a Wayne big rig lawyer can use as supporting evidence during your personal injury claim.
If you were hurt in a car accident involving a big rig, call Morelli Law Firm today at (212) 751-9800 to schedule a free consultation to review your legal options.
Causes of Truck Accidents
Truck drivers are more likely to drive while tired, as truckers typically spend a lot of time on the road. When a driver is not fully cognizant, it decreases reaction times which increases the risk of collisions. In New York, most accidents are caused by errors made by drivers. One of the most common causes of accidents is distracted drivers.
Truckers may use their smartphone or radio while driving, which can cause them to take their eyes off the road. When drivers are not paying attention to the road, sudden changes in traffic patterns or road conditions can make it impossible to react quickly enough to avoid an accident.
Other causes of truck accidents can involve aggressive driving. Behaviors like speeding, tailgating, and improper passing violate the law and impose risks upon other drivers. If a truck driver cuts off a passenger vehicle, the risk of an accident is magnified because commercial trucks are much heavier than passenger cars.
Damages
When you are involved in an accident with a commercial vehicle, you can receive compensation from your insurance policy. New York requires all drivers to have Personal Injury Protection (PIP) coverage, which ensures your economic losses are reimbursed following an accident. The amount of coverage you carry dictates whether all of your losses will be covered. The mandatory minimum amount of insurance New York drivers must maintain includes lost income coverage.
However, lost income benefits are capped at 80% of your income or $2,000, whichever is less. You may elect to carry a higher limit. Serious accidents can cause damages that exceed the amount that insurance companies will cover. When this happens, a Wayne big rig lawyer can file a personal injury claim against the liable parties to recover economic and non-economic damages. Noneconomic losses, such as pain and suffering, are not covered by auto insurance policies. Noneconomic damages consider the emotional impact your injuries have on your life, as well as how injuries impact your quality of life. Working with a Wayne big rig lawyer is also important because New York does not cap economic or non-economic damages.
Call Morelli Law Firm Today
When you are hurt in an accident involving a commercial truck, injuries may limit your ability to work and cause significant medical bills. A Wayne big rig lawyer can recover damages from the responsible party.
Call Morelli Law Firm today at (212) 751-9800 to schedule a free consultation.