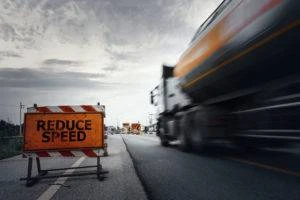 Have you recently been involved in a truck-related accident? Are you injured, hurting, and unsure how to move on with your life? Don't try to recover from a traumatic truck accident all on your own. Look to Morelli Law Firm for big rig accident lawyers in St. Charles.
Commercial truck accidents can be devastating and cause severe injuries or even death. Victims and their families seeking legal advice following a big rig accident may be eligible for a massive payout to cover personal damages, lost wages, and wrongful death.
If you're drowning in medical bills after a large truck accident at no fault of your own, help is available. Speak to a personal injury lawyer to determine if you have a claim for compensation after sustaining life-altering injuries or the death of a loved one.
Big Rig Accident & Damages
Damages from a truck-related accident can be devastating. Victims are typically seriously injured and have a long road of recovery ahead that will be expensive and time-consuming. Successful claims following a commercial truck accident will cover personal and financial damages and losses resulting from injuries and lost wages. This includes:
Medical bills
Vehicle repair bills
Physical therapy and other medical procedures
Mental-health therapy
Child care
Out-of-pocket expenses
Lost wages
Inability to work
Pain and suffering
Post-traumatic stress and depression
Truck Accidents & Wrongful Death
If a family member has been killed in a commercial truck accident, you may have a claim for compensation. Due to the size of big rigs, accidents involving large trucks are often fatal for one or more parties.
Under RSMo § 537.080, immediate family members can file a lawsuit for wrongful death following a truck accident. This includes relatives such as:
Spouses
Children
Parents
Siblings
Who Is Liable for Damages After a St. Charles Big Rig Accident?
While it may seem natural to blame the truck driver following a major accident, it is not always clear who is at fault. One or more parties may be liable for the crash and resulting damages. To best determine the cause of the truck accident and who is responsible, talk to a St. Charles big rig accident attorney.
Multiple companies could share the blame and be liable for compensation. This could include:
Truck drivers
Trucking companies
Shipping companies
Truck manufacturers
Tire and parts manufacturers
Safety inspectors
Cargo loaders
Auto technicians
So, is the truck drivers responsible for truck accidents? In some cases, yes. But not always. Victims unsure of who is at fault following a truck-related accident should speak to a personal injury attorney for legal advice.
Why Should I Hire a Big Rig Accident Lawyer?
Cases involving large commercial truck accidents can be challenging and hard to follow, given the multiple parties involved and the vast weight differences between big rigs and typical passenger cars. Hiring a lawyer for big rig accidents is in your best interest to avoid miscommunication and receive the highest compensation possible.
Our experienced staff is well-equipped to handle the ups and downs of a tedious construction truck accident lawsuit. Check out these reasons why hiring a lawyer is the right way to go:
Multiple Parties Involved
Determining who is at fault is always challenging in a truck accident case. A truck accident lawyer can help determine who should be held liable based on evidence, investigation, and damages specific to the scene of the crash.
Insurance Companies & Compensation
The trucking company's insurance carrier will look into the cause of the accident from all sides. They will likely call you and ask for a recorded statement about how you're feeling, what happened, and the types of injuries you have.
Insurance agents will be looking for anything to prove the truck driver and the trucking company are not at fault. For this reason, it is best to politely decline to give a recorded statement and instead refer insurance agents to your personal injury lawyer.
If the trucking company's insurance carrier tries to deny or lowball your claim, the lawyer can negotiate based on injuries, wrongful death, depression, ongoing pain and suffering, and costly medical and repair expenses.
What Kind of Missouri Truck Accident Claims Can We Represent?
Multiple factors could lead to a commercial truck accident in St. Charles, and it is not always clear what may have caused the crash. Morelli Law Firm represents a wide variety of truck accident lawsuits in Missouri. We are dedicated to helping victims and their loved ones recover.
Texting while driving
Driver fatigue
Driving under the influence
Speeding
Mechanical failure
Equipment failure
Reckless or distracted driving
Big Rig Accident Results
Truck-related accidents are complex and require the assistance of an experienced big rig accident lawyer in St. Charles. One or more parties may be liable. Our skilled staff is up to the task of protecting your legal rights and helping secure compensation for injuries and costly medical bills.
Our recent truck-related accident cases are the perfect example of the care, and attention clients receive, in addition to the massive compensation we have won.
$2.65 million awarded after a client was struck by a large truck and suffered major physical injuries
$7.4 million awarded after a truck hit a delivery man on his bicycle
$11.2 million awarded after a 76-year-old woman was hit in her car by a speeding truck making an illegal turn
All big rig accidents are unique, and not all results will look the same. Results may vary based on the circumstances of the crash, injuries, and whether or not you have a successful claim. Not everyone will have a claim for compensation.
Speak to a St. Charles Lawyer for Truck Accidents
After a commercial truck accident, you likely don't know where to turn for help. Morelli Law Firm is here to change that for big rig accident victims and their families. If you're hurt, alone, and experiencing a lower quality of life, it is time to talk to a personal injury attorney.
We see your pain and acknowledge your hardships. We want to make moving on to the next chapter of your life as easy as possible by fighting for personal and financial compensation after a truck-related accident.
If you're ready to take the first step towards healing, a St. Charles big rig accident lawyer is waiting to help you today. Contact us to schedule a free case evaluation.