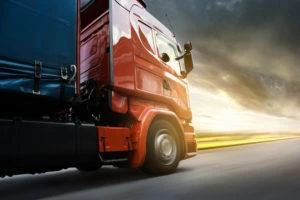 Cargo trucks may commonly travel on highways and through towns, making deliveries for stores and individuals in Wayne, New Jersey. Cargo trucks may be in the form of large trucks or delivery vans. Because of the freight they carry, they typically weigh more than passenger vehicles. Thus accidents involving them may be catastrophic. One cause of cargo truck accidents is poor loading, as an improperly secured cargo may spill onto roadways and cause potentially severe damage or injuries that may lead to death.
Some common ways in which a cargo truck may cause an accident include:
Tied-down loads have cargo extended beyond the width or length of the vehicle
Cargo sways inside the truck
Cargo falls off the truck
Cargo may fly off the truck if it is not properly secured. If the cargo extends too far behind the vehicle, the cargo may fall off while the vehicle is in motion. Cargo trucks may be taller than passenger vehicles, and for that reason it may be difficult for other motorists to notice the extended cargo behind the truck. Therefore, the cargo may come loose and fall on the motorists behind the truck. On a busy road, one mistake may result in injuries or deaths.
If the cargo sways inside the truck it may make the vehicle unstable. The driver may make sharp turns to prevent the truck from veering off the road, and considering their weight and size it may not be possible to stop a cargo truck quickly. If the driver attempts to make a sharp turn, it may result in an accident. Further, if cargo falls off the truck it may not remain in one position. Typically fallen cargo may continue to roll about, and on a busy road this may cause even more accidents. In other circumstances, the cargo may fall on pedestrians or other vehicles.
A Wayne cargo truck lawyer may be able to help you navigate the legal process if you or a member of your family has sustained injuries in a cargo truck accident. Contact the team of personal injury lawyers from Morelli Law Firm for a free case review at (212) 751-9800.
Possible Injuries and Damages from Cargo Truck Accidents
Establishing the damages you may be entitled to in a personal injury case may require determining negligence. To prove negligence, one must prove there was a duty of care to keep other motorists safe, a breach of that duty, causation, and damages. It may be vital to prove to the court that the at-fault party owed you a duty of care to take reasonable care on the road and prevent the accident from occurring.
Acting recklessly on the road amounts to a breach of duty, and that would mean negligence on the part of the driver. To prove your case, you may have to establish causation. Courts may use the "but-for test" to conduct an assessment for causation according to Cornell. This test evaluates the issue by determining whether the plaintiff's injury may have taken place without the at-fault party's acts or omission. After establishing causation, the court may examine your injuries to assess the extent of the damage caused.
Some common injuries you may sustain from a cargo truck accident include:
Spinal cord injuries and paralysis
Back and neck injuries
Rib and torso injuries
Broken bones
Head injuries
Seat belt injuries
Internal injuries
Lacerations
For adults, some injuries may result in a lifetime of treatment and physiotherapy according to the Mayo Clinic. Head injuries may result in cognitive disorders or memory loss. Spinal cord injuries may result in life-long disabilities, potentially causing a victim to lose their ability to walk or work. Internal injuries may lead to organ failure, and the sufferer may die as a result
A Wayne cargo truck lawyer may be able to help you start the process of fighting for the compensation you may be entitled to for damages resulting from your injuries. A lawyer may also call expert witnesses to help explain the full extent of your injuries. Contact the legal team from Morelli Law Firm for a free case assessment at (212) 751-9800.
Have You Been Injured In An Accident? Contact Morelli Law
877-751-9800
A Wayne Cargo Truck Lawyer May Be Able to Handle Your Case
Cargo truck accidents may involve multiple parties. Sometimes the court may decide to enjoin suits and listen to everybody's grievances all at once. A lawyer may be able to help throughout the litigation process in understanding the legal developments of your case.
A lawyer may also be able to help you investigate your case by:
Collecting evidence from the scene of the accident.
Following up on the chain of custody to ensure nobody tampers with evidence.
Making negotiations on your behalf with the insurance company.
Presenting your medical records and bills before the insurance company.
Filing your case in court within the time frame prescribed by the statute of limitations.
Inviting expert witnesses such as doctors to testify on your behalf.
Consider hiring a lawyer as soon as possible to avoid filing your case out of time. A personal injury lawyer should understand the rules of procedure to help handle your case while you recover. They may conduct an investigation and collect evidence to help your case during trial. A Wayne cargo truck lawyer may also understand how an insurance company could attempt to reduce the compensation a victim may be entitled to.
Contact a Wayne Cargo Truck Lawyer
Cargo trucks carry heavy goods and transport them to various destinations. However, improperly secured cargo may fall off the truck and result in catastrophic accidents. If you or a member of your family has suffered injuries in a cargo truck accident, consider seeking the assistance of a lawyer. The legal team from Morelli Law Firm works personal injury cases. For a free consultation, call us at (212) 751-9800.