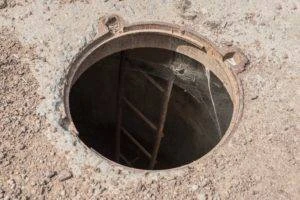 According to the Occupational Safety and Health Administration (OSHA), about three people die in construction accidents every day in the United States. That's just the cases they know about. Many other workers get injured or disabled.
New Jersey has strong workers' compensation programs for construction accidents, but you may need a construction accident lawyer in Wayne, NJ, to realize the full value of your claim. Morelli Law Firm wants to help you get all the money you deserve, not what the insurance companies think you do.
Common Construction Accidents
There are four kinds of common construction accidents that lead the pack for fatalities on jobsites. The four are falling, getting struck by an object, getting caught in-between something and getting crushed, and electrocutions.
While these are the most dangerous and common accidents, there are many other ways that construction workers get injured on the job. If you survive one of the four fatal accident types above, you'll likely have life-altering injuries.
Workers' compensation or a lawsuit against the responsible party can help you and your family get money to pay for your care. No matter how the accident happened, if it's on a construction site, our lawyers can help you with your claim or lawsuit.
Workers' Compensation May Not Be Enough
Workers' compensation in New Jersey is supposed to cover the costs of workplace injuries. Sometimes, it does. But many times, it doesn't cover all the costs. A civil lawsuit can cover much more than workers' compensation.
Also, if you file for workers' compensation, you may be forced to waive the right to sue your employer. This does not remove the right to sue other parties involved in your injury, like a third-party contractor.
If you believe your employer was the sole party responsible in your accident, speak with one of our lawyers before you file a claim. You'll still need to report your accident to your employer to get it on the record.
How Long Do I Have to File a Construction Accident Lawsuit?
Under the New Jersey statute of limitations for personal injury, you have two years from the day of your injury to file a lawsuit. This is less time than many other states. This is all the more reason it's vital to speak with an attorney as soon as you can after your accident.
You shouldn't be forced to pay expenses for the injuries you suffered. But if you violate this deadline, you will have to pay out-of-pocket for all your costs. Avoid this by reaching out to a construction accident lawyer in Wayne for advice about your case. They can stop the clock.
Damages You May Receive After a Construction Accident
Damages is the legal term for the costs you've incurred because of your injury, but they go beyond the costs on your bills. A construction accident lawyer knows how to fight for all the damages you're eligible for. You could seek financial compensation for things like:
Lost income from your accident
Future lost income from your accident
Property damage
Medical care
Loss of guidance
Loss of enjoyment
Doctor visits
Pain and suffering
Medication
Assistive devices
If you've lost a loved one in an accident, there are other damages you can receive through a wrongful death claim. You can recover the costs of the funeral, final medical expenses, loss of companionship, and more. We have wrongful death lawyers that can help you if you're in this situation.
Work With a Wayne Construction Accident Lawyer
You need compensation to get your life back on track after a construction accident. Morelli Law Firm will take the time to scrutinize your case before reaching out to the insurance company. We are not afraid to go to trial to get you what you truly deserve after your accident.
Reach out to our Wayne construction accident lawyers for a free, no-obligation consultation by calling us or requesting a free case evaluation online. We will not charge you anything unless we win compensation for your injuries.