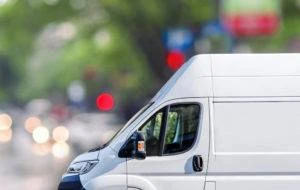 As consumers find it more convenient to get their goods delivered to their doorsteps, the presence of delivery vans on New Jersey streets has increased in recent years.
Sometimes, delivery van drivers are unfamiliar with the areas they are working in, or the vehicle they are operating, and they cause accidents. If a negligent delivery van driver caused your accident in Wayne, New Jersey, they may be liable for your damages in a personal injury lawsuit.
A Wayne delivery van lawyer from Morelli Law Firm may be able to build your case and pursue compensation on your behalf when we represent you. Depending on the specifics of your case, you may be able to recover your medical expenses, lost wages, and more.
Morelli Law Firm offers a free, no-obligation consultation for Wayne delivery van accident victims. We recommend calling us as soon as possible, as there may be legal deadlines pertaining to your case that could limit your time to recover compensation via a lawsuit.
Call us today at (212) 751-9800 to get started.
Possible Liable Parties in a Delivery Van Accident
There are many ways for a delivery van accident to occur. Ultimately, if another party's negligence caused the accident, they may be liable for your damages.
Delivery Van Driver Liability
A delivery van driver's negligence can cause an accident in a number of ways. Just like any car accident, if a delivery van driver causes an accident by violating a traffic rule, they may be liable for the damages they cause.
A delivery van driver may also be distracted while on duty. Failing to take reasonable care and to avoid accidents can amount to negligence on the part of the driver. Distracted driving may occur by:
Viewing a navigation app
Engaging in any phone-related activity while driving, such as making calls or texting
Losing focus from the road to deal with delivery communications or activities
Changing the vehicle's entertainment system while driving
Eating or drinking while driving
Delivery van drivers can also nod off or even fall asleep behind the wheel because of long shifts that start early or end late.
Unfortunately, even a professional driver may show up to work intoxicated and cause an accident due to impairment from drugs or alcohol.
If the delivery van driver's negligence caused your accident while they were working, the legal principle of vicarious liability means that your claim may actually go against their employer. In some cases, the claim may go directly against the driver.
Delivery Company Liability
As mentioned, sometimes employee negligence is the legal responsibility of the delivery company. However, there are also ways that a delivery company could also exercise negligence and make themselves liable for your injuries.
Delivery companies have a responsibility to conduct proper servicing of their vehicles. If they do not, a vehicle may develop mechanical errors while on the road, causing an accident.
A company could also be negligent in its hiring and training responsibility if they do not properly screen and license their employees.
A delivery company may also pressure their drivers to work excessively long shifts, or to work at a dangerous speed, to ensure they meet the market demand. If the driver who caused your accident was being pressured to work at an unsafe pace, the delivery company may be liable for your injuries.
Municipality Liability
The government entity responsible for maintaining the roads can also be a possible defendant where there is reason to believe that the accident was the result of a road hazard.
If you believe that another party is responsible for your accident, call Morelli Law Firm today at (212) 751-9800. A member of our team and discuss your case and your legal options in a free, no-obligation consultation.
Have You Been Injured In An Accident? Contact Morelli Law
877-751-9800
How a Wayne Delivery Van Lawyer Can Help You
A Wayne delivery van lawyer from Morelli Law Firm can investigate your case and identify the liable party when we represent you. This may include gathering such evidence as:
Photos, videos, and police reports from the accident
Witness testimony
Surveillance, dashcam, or traffic camera footage, if available
Testimony from accident reconstruction and medical experts in your defense
Aside from showing that the defendants failed to abide by their duties which derive sanction from the law, your attorney can help you in the following ways:
Handling all communications on your behalf
Managing the legal deadlines and paperwork in your case
Gathering evidence of the extent of your injuries
Conducting negotiations with the responsible party's insurance company
Taking the matter to trial where negotiations with the insurance company fail
Keep in mind that you may have a limited time to file a lawsuit. Per New Jersey Statute (NJ Stat) §2A:14-2, a two-year statute of limitations applies to most New Jersey personal injury lawsuits. Other circumstances in your case could require you to take legal action even sooner.
A representative of Morelli Law Firm can discuss what specific deadlines pertain to your case when you call us for a consultation.
Call Morelli Law Firm Today
If you or a member of your family sustained injuries in a delivery van accident, you do not need to face settlement negotiations or a personal injury lawsuit alone. A Wayne delivery van lawyer from Morelli Law Firm may be able to manage all aspects of your case when we represent you.
To get started on your case, call Morelli Law Firm today at (212) 751-9800. A member of our team is standing by to discuss your case in a free consultation.