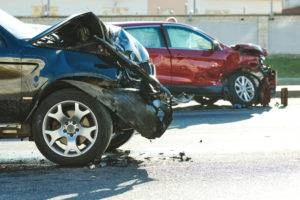 Data from the New Jersey Department of Transportation shows there were over 276,861 vehicle collisions in 2019, and 17,921 occurred in Passaic County. If you were involved in a motor vehicle crash, the Wayne car accident lawyers at Morelli Law Firm can handle your accident claim.
Our legal experts provide free case consultations for vehicle collision victims. First, we assess your damages and determine if you have a strong case. Then, we help you take the necessary legal action. With our professionals on your side, you can feel confident that you will receive the settlement you deserve.
What Types of Injuries Do Car Accidents Cause?
From head-on and rear-end collisions to side-impact, sideswipe, and single-vehicle crashes, car accidents can cause severe injuries. Some of them include:
Concussions

Traumatic brain injuries (TBI)

Spinal cord damage, neck injuries, and whiplash

Back injuries

Broken bones and fractures

Paralysis

Scarring

Burns

Internal damages

Loss of limbs

Lacerations

Mental trauma (such as

post-traumatic stress disorder

)

Death
If you sustained severe or life-threatening injuries after a New Jersey vehicle collision, the at-fault party must be held accountable. At Morelli Law Firm, we help accident victims seek justice for their injuries and secure a fair settlement from liable insurance companies.
What Causes Car Accidents in Wayne?
While some accidents are unavoidable, many crashes are caused by reckless and negligent behaviors. Some of the leading causes of car accidents throughout Wayne, New Jersey, include:
Driving while distracted (by mobile devices, radio systems, and other passengers)

Driving under the influence of alcohol or drugs

Speeding or aggressive driving

Making improper lane changes or neglecting to check blind spots

Failing to adhere to traffic signals (including traffic lights and stop signs)

Driving while fatigued
In addition to driver negligence, third parties can also contribute to car accidents. For example, if the city of Wayne neglects to maintain safe roadways, then the municipality may be liable for your collision.
Determining the exact cause of your crash can be challenging, especially if multiple parties are at fault. But by partnering with a skilled car accident injury lawyer, you can feel confident that all guilty parties will be held accountable for their negligence.
What Wayne Accident Lawyers Do After a Vehicle Collision
When you are involved in an accident that results in injuries, a Wayne car accident lawyer can help you recover damages from the responsible parties. When handling your case, our New Jersey car crash attorneys will:
Collect substantial evidence to establish fault

Interview accident witnesses

Communicate directly with insurance companies

Negotiate a reasonable settlement

Represent your case during a trial (if the insurance provider refuses to compensate you fairly)
If you were hurt in a car accident, don't wait to take legal action. Our skilled accident lawyers are ready to assess your claim and help you collect the compensation your injuries merit.
Understanding Auto Insurance Coverage After a Crash
New Jersey is a no-fault insurance state. Therefore, your insurance provider is responsible for covering your medical bills and out-of-pocket expenses after a motor vehicle collision, regardless of who is at fault. Most New Jersey drivers must carry at least $15,000 in personal injury protection (PIP) coverage.
Unfortunately, PIP coverage does not extend to non-economic damages or losses that exceed your insurance policy's limit. Therefore, if you need to secure additional damages, you must file a personal injury claim against the liable party.
When your damages exceed your policy limits, contact a Wayne car accident lawyer. Our legal professionals can help you obtain a settlement covering all your medical expenses, pain and suffering, and property damages.
Proving Liability for a Wayne Vehicle Accident
New Jersey practices contributory negligence. That means your percentage of fault for a car accident gets deducted from your recovery. Therefore, you can still recover damages even if you are 99% responsible for the accident.
To establish liability and determine a fair settlement, a Wayne car accident attorney will:
Collect a copy of the official police report from the accident

Investigate whether surrounding cameras documented the accident

Review the driving history of all involved parties

Obtain witness statements

Secure photographs from the accident scene

Consult with accident reconstruction experts and medical professionals
Liability can involve multiple parties. For example, if the other driver was working when the accident occurred, their employer can be liable. To ensure you hold every guilty party accountable, partner with our legal experts.
Damages You Can Recover After a New Jersey Car Accident
If another person caused your motor vehicle crash, you deserve fair compensation. Our auto accident attorneys help victims seek economic and non-economic damages after a collision.
Economic Damages
Economic losses include any costs you incurred because of your injuries. To recover these types of damages, you must prove that these expenses are directly related to your accident.
Lawyers prove economic losses with bank statements, receipts, and invoices. Therefore it is crucial to retain copies of all your total expenses following an accident.
If you already received partial reimbursement for your losses, you can seek a settlement covering any remaining bills through a personal injury lawsuit. For example, if your insurance company covered 80% of your medical bills, you seek compensation for the remaining 20%.
Non-Economic Damages
When you experience severe injuries, you may lose your ability to work or be forced to transition careers. Non-economic damages are awarded to people who must change professions or can no longer work due to car accident injuries. Non-economic damages can also compensate for any emotional trauma the collision caused.
Our Wayne car accident lawyers will demand non-economic damages for:
Loss of enjoyment

Loss of consortium

Diminished quality of life

Loss of affection
New Jersey Statute of Limitations for Automobile Crashes
In New Jersey, the statute of limitations for auto collisions is two years. That means you have two years from the date of the crash to file a claim. Missing this deadline can prevent you from securing a car accident settlement, so it's crucial to take swift legal action.
While the statute of limitations is two years, other factors can influence your deadline to file. Therefore, it's best to partner with a skilled New Jersey accident attorney. With our legal experts in your corner, you can feel confident that your claim will be processed quickly.
Let Our Wayne Car Accident Attorneys Handle Your Claim
The traffic accident lawyers at Morelli Law Firm are ready to help you collect maximum compensation for your injuries. Our legal experts pursue damages from liable parties and help Wayne residents recover from a collision. Get started with a free case review now.