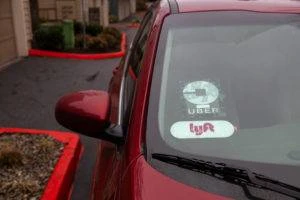 Lyft and other rideshare services can be convenient methods of transportation. But riding with an unfamiliar driver can also jeopardize your safety. If you were the victim of an accident or incident while using Lyft in Paterson, New Jersey, you could be eligible for financial compensation.
Reviewing the circumstances of your accident with a Paterson Lyft accident lawyer with Morelli Law Firm can help you determine if you have grounds to file a claim. You can learn more about your next steps during a free consultation with our team today.
Injuries and Recoverable Damages After a Lyft Accident in Passaic
Some Lyft accident victims receive compensation for pain, suffering, and loss they experienced because of the crash. The severity and duration of your losses could determine the type and amount of compensation you could request from the liable party. Common types of suffering could include:
Physical injuries:

If you are fortunate, you could recover quickly from minor injuries. In some cases, however, rideshare accidents result in long-term repercussions that could affect your life for a long time or permanently. Head and neck injuries, mobility loss, and other serious conditions can result from a rideshare crash.

Emotional suffering:

Emotionally, accident stress can traumatize you. You might even need to seek professional help if the emotional trauma from your accident is persistent. You may be able to recover therapy costs for anxiety, depression, or post-traumatic stress disorder after a rideshare crash.

Financial hardship:

Property loss, medical bills, and other unbudgeted expenses your accident caused could result in financial difficulties. You can seek repayment for these losses.
If you are awarded compensation, it can help ease your stress during this challenging time in your life.
Recoverable Compensation
Depending on the details of your case, you could be eligible for one or more of the following forms of compensation:
Reimbursement for doctor's visits, medical procedures, prescription medications, and other health care expenses

Compensation for mental and emotional pain and suffering

Lost income and reduced earning ability

Reduced quality of life

Loss of companionship

Loss of enjoyment of life
If you are considering filing a claim with the liable party's insurer or taking legal action following a Lyft accident, determining liability is a critical step.
Determining Liability in Rideshare Accidents
Lyft accidents are unique in that drivers typically use their vehicles and do not necessarily have the credentials other transportation professionals must maintain. Because your accident could involve your Lyft driver, other drivers on the road, the Lyft application, and other external factors, proving liability can be a challenging and complex task.
Our Lyft accident lawyer in Paterson can help you determine who may be liable for your accident based on the details and circumstances of your case. We can take this important task on for you while you focus on recovering from your accident.
Knowing When Rideshare Insurance Applies in a Crash is Important
In addition to figuring out who was at fault for an accident, it can be tricky to discern which type of insurance covers losses for rideshare drivers, third-party vehicles, and victims. Rideshare drivers should have a personal auto insurance policy. However, in many cases, this excludes coverage while they are logged in to the rideshare app and actively working.
Also, in many cases, if the driver is not logged in to the app while working, the rideshare company's coverage does not cover them if they get into any accidents. Rideshare companies also carry liability coverage, but that could coverage could exclude damage to the driver's vehicle.
With so many parties involved, things can get difficult to sort out. If you feel like you are stuck with any bills, expenses, or losses that are not covered, discussing your case with a lawyer could be helpful. You do not want to miss out on coverage for your losses if you were not at fault.
How Our Paterson Lawyer Can Help After a Lyft Accident
Hiring a lawyer with Morelli Law Firm can prove to be beneficial in your Lyft accident case. If you choose us to work on your case, we will:
Investigate the accident's cause and identify the potentially liable party (parties)

Collect and review evidence that supports your case for damages

Represent you in all meetings and communicate with the insurer on your behalf

Negotiate for a settlement that meets your needs

Prepare and file a lawsuit if we cannot settle with the liable party, meeting key deadlines

Fight for your financial award at trial

Answer your questions about your claim or lawsuit and explain the process clearly
If you decide that filing legal action is right for you, you could have a limited time to act. New Jersey limits filing an action in personal injury cases to two years, per NJ Rev Stat § 2A:14-2. This two-year period starts on the accident date. You can speak with our Lyft accident lawyer in the Paterson area as soon as possible to learn more about the timeline that applies to your situation.
Examples of Lyft Accidents That Could Result in a Claim
While no two Lyft accidents are alike, common types of claims are typically eligible for compensation. If your accident was like one of the following, you could have a case:
Drunk driving:

Driving under the influence of drugs or alcohol is illegal and dangerous. If your Lyft driver was intoxicated at the time of your accident, you may be able to hold them accountable for your damages.

Speeding:

Speeding drivers can lose control of their vehicles and have less time to react to changes in traffic patterns. It is not surprising that speeding is a leading cause of accidents and fatalities across the United States annually, as the

National Highway Traffic Safety Administration (NHTSA)

reports. A speeding rideshare driver could be liable for your losses.

Distracted driving

: If your Lyft driver was looking away from the road, scheduling another ride, eating, playing with the radio, or distracted in any way, you be able take legal action.

Negligence:

Negligence refers to failing to act safely or reasonably in a situation. Reckless driving, speeding, distracted driving, illegal lane changes, and failing to obey road signs are all examples of negligence. If your driver acted unsafely before your accident, you could seek legal action because of their negligence.
If you think you have a case, speaking to our Paterson Lyft accident lawyer can help you understand the next steps available for you.
Contact Morelli Law Firm Today About Your Paterson Lyft Accident
When you use a rideshare app, you deserve to feel safe and arrive at your destination safely. If you unfairly suffered during a Lyft ride, Morelli Law Firm can help you move forward with your case and your life. Call (212) 751-9800 today for a free consultation with our legal team.