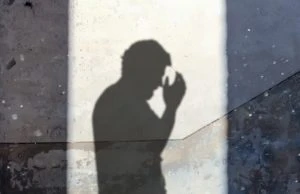 The rules of the road are in place for a reason. Negligent drivers put more than themselves at risk when they disobey or disregard roadway safety. Unfortunately, innocent people can suffer the consequences of a negligent driver's intentions – sometimes to fatal ends.
You deserve every opportunity to seek justice on behalf of a loved one lost to someone else's negligence. If it's time for you to take legal action, let the Morelli Law Firm team know. Our Paterson fatal accident attorneys can bring your losses to the attention of a civil judge.
Certain Parties Can Act on Behalf of Departed Loved Ones
New Jersey allows certain individuals to take legal action on behalf of a loved one after a fatal accident. You must fill one of these roles if you want to bring a loved one's losses to a fatal accident lawyer in Paterson. Otherwise, you may be denied the right to act as a representative of your loved one's estate.
Only the decedent's children, spouse, parents, and/or personal executor may file a fatal accident claim in their name. Other parties interested in pursuing compensation for their losses must do so under their own names.
That said, you can still explore what legal options may be available to you if you don't fill one of the aforementioned roles. Our team can discuss the nature of your accident with you during an initial case consultation to see if it qualifies as a wrongful death.
How to Request Compensation After a Fatal Car Accident
The loss of a loved one can leave you with considerable financial concerns, particularly if your loved one was your home's breadwinner. Trying to close out a loved one's estate while dealing with these financial demands can be challenging. It doesn't have to be, though. You can pursue a fatal accident suit to request financial support after a loved one's passing.
To open a fatal car accident lawsuit, you need to gather information identifying a particular party as liable for your losses. If you can prove that a party violated the duty of care owed to you and your loved one, you can submit a civil claim to your local county clerk.
So long as your fatal car accident case moves forward, you can fight for compensation based on your accident's expenses.
Pursing Fatal Car Accident Compensation Can Ease Your Recovery
When requesting financial support after a fatal car accident, you have to consider the full extent of your losses. This means addressing the economic and non-economic expenses tied up in your case. Some of the most common expenses to appear in fatal car accident claims include:
Medical bills related to accident car
Cost of at-home treatments
Property damage
Funeral expenses
Pain and suffering
Loss of companionship
Lost opportunities for work
Lost wages
Fatal Car Accident Settlement Offers: What to Expect
If a party recognizes that they can be held liable for your fatal car accident in court, they may try to get ahead of your legal action. In these cases, the party in question may extend a settlement offer to your family.
These settlement offers can look comprehensive at first glance. However, the party involved in your fatal car accident may underestimate the financial strain they've forced upon you. Before you accept a settlement offer, calculate the value of your accident on your own. Our Paterson fatal accident attorneys can take over the mathematics of your case.
You can bring your estimate of your case's losses to negotiations with the liable party in your case. In turn, either you or a legal representative can argue for a more comprehensive fatal car accident settlement.
Exert More Control Over Your Fatal Car Accident Case
It's time for you to take back control of your life – and a fatal car accident claim can help. Fatal car accident claims do not lock you into a particular course of action when you file them. Instead, these claims open up your legal options. So long as a judge approves your fatal car accident claim, you can request compensation through the means that best suits you.
When you think about a fatal accident case, you likely think of a traditional trial. The trial process – broken down into discovery, opening statements, examination, cross-examination, and deliberation – is lengthy. It also puts a judge and jury in control of your right to compensation.
Fatal car accident trials are ideal for cases involving unruly defendants but can take longer than some injured parties might prefer. If you think you can negotiate with a defendant for your compensation, a Paterson fatal accident lawyer can help schedule a meeting. Fatal car accident claims tend to resolve faster than trials, but be prepared to argue for your right to support.
File Your Fatal Car Accident Claim Within Two Years of Your Accident
New Jersey's personal injury statute of limitations is designed for the benefit of the court system. Many judicial figures believe that after two years, neither defendants nor prosecutors can adequately remember the details of an accident. That's why New Jersey Statutes section 2A:14-2 restricts your actionable time to two years.
Attempt to file a fatal car accident claim outside of that two-year period, and a court can deny your right to legal action. Bring your concerns to our team, though, and your circumstances can brighten. We can file your claim while you're supporting your family, putting as little strain on you all the while.
You can even approach a fatal accident lawyer in Paterson, NJ, after your statute of limitations expires. If you weren't aware of your right to bring your loved one's losses before a judge, we can work within the law to determine what action may be available to you.
Our Attorneys Make It Easier to File a Fatal Car Accident Claim
The negligence that results in fatal car accident claims demands an answer. You can deliver that answer on behalf of a loved one in civil court. Our fatal accident attorneys in Paterson, NJ, can stand with you as you request compensation for the losses brought about by someone else's lack of care on the road.
Don't let the personal injury statute of limitations slip by. Contact Morelli Law Firm ASAP to learn more about how you can file a fatal car accident claim. You can request a free case evaluation over the phone or by contacting us through our website.