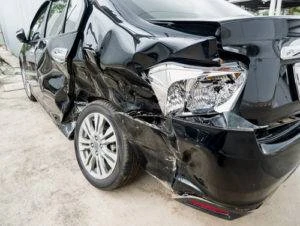 Road rage, according to the National Highway Traffic Safety Administration (NHTSA), is an extreme form of aggressive driving. Both aggressive driving and road rage are major contributors to car accidents in the U.S.
If you or someone you love was involved in an accident caused by an enraged driver, they might owe you compensation for your damages in a personal injury insurance claim or lawsuit. A Long Island road rage accident lawyer from the Morelli Law Firm may be able to handle this entire process on your behalf when we represent you.
To learn more about how the at-fault driver's negligence may entitle you to compensation, call the client intake team at the Morelli Law Firm today at (212) 751-9800. If you qualify, we may be able to provide you with representation on a contingency-fee-basis.
The Dangers of Road Rage
The New York Department of Motor Vehicles (DMV) defines road rage as irate hostility that can escalate into violence or illegal actions when driving. Road rage can cause other drivers on the road to feel intimidated, threatened, or provoked.
Road rage may include:
Horn blaring
Obscene gestures and threats
Cutting other drivers off
Aggressive tailgating
Forcing other drivers out of their lane of travel
Chasing other drivers
Intentionally hitting another car
Proving Liability in a Road Rage Accident Case
If you were the victim of a road rage accident, you might have the basis of a personal injury insurance claim or lawsuit against the responsible party. The Morelli Law Firm can evaluate the details of your accident and its cause when we represent you.
We may be able to establish the responsible party's liability in a car accident case with evidence that their negligence caused your accident. However, this does not necessarily require evidence that the responsible party was motivated by anger or that their actions were intentional.
For example, any violation of traffic law that causes an accident may qualify as negligence. This may include:
Speeding
Not leaving a safe following distance
An illegal turn
An illegal lane change
A failure to yield
During our investigation into your accident, a Long Island road rage accident lawyer from the Morelli Law Firm can collect evidence of liability. This may include:
Photos or videos from the accident scene
The police crash report
Witness statements
Testimony from accident reconstruction experts
To learn more about working with the Morelli Law Firm, call us today at (212) 751-9800. A member of our car accident team is standing by to provide you with a free, no-obligation case review.
Car Accident Injuries
Car accident victims may experience a wide range of injuries. These may include:
Traumatic brain injuries (TBI)
Broken bones
Cuts, bruises, or scrapes
Burns
Face or teeth injuries
Whiplash
Ligament damage
Internal injuries
Spinal injuries
The Morelli Law Firm encourages you to see a doctor as soon as possible after your accident.
Calculating the Cost of Treating Your Injuries
Depending on the severity and extent of the accident, the costs of diagnosing and treating your injuries can be substantial. Your accident-related medical expenses may be recoverable damage in your personal injury case.
When the Morelli Law Firm estimates the value of your claim, we can work to make sure all medical expenses related to your accident are listed, including:
Ambulance transportation
Emergency room care
Diagnostic tests
Assistive medical devices
Laboratory work
Surgical procedures
Estimated future costs of medical care
Keep a record of each doctor or hospital visit, health care co-pay, over the counter and prescription medication, transportation to and from health care appointments, and any other expenses that relate to your post-accident physical recovery.
The Damages You May Be Able to Recover in a Road Rage Accident Case
Depending on the specifics of your case, the potentially recoverable damages in a car accident claim may include:
Current and future medical costs
Accident-related property damage or destruction
Lost wages for the time that your recovery forced you to miss work
Pain and suffering
Permanent disability or scarring
The Statute of Limitations in New York
New York Civil Practice Law & Rules (CVP) §214 generally entitles you to three years from the date of the accident to file a personal injury lawsuit in New York. Meeting the statute of limitations is a critical part of your compensation claim because failure to comply puts your right to sue in jeopardy.
We may be able to avoid court by negotiating a settlement with the responsible party's insurance company. However, if they refuse to make you a fair offer, your right to pursue compensation in court may be preserved by ensuring your lawsuit is filed on time.
The Morelli Law Firm can handle all of the deadlines and paperwork in your case when we represent you. The sooner you call us, the sooner we can start working for you.
Call the Morelli Law Firm Today
An accident with an enraged driver can be a frightening experience that may require prolonged physical, emotional, and financial recovery. When you work with a Long Island road rage accident lawyer from the Morelli Law Firm on your case, you can focus on your wellbeing while we fight for compensation on your behalf. We can handle all communications with the responsible party and their insurance company when we represent you.
For a free case review with a member of our team, call the Morelli Law Firm today at (212) 751-9800. Our firm handles many cases on a contingency-fee-basis, where our clients are not obligated to pay us attorney fees unless and until we help them win their case and recover compensation via a settlement offer or court award.