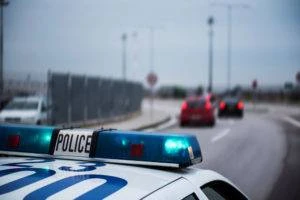 No one expects to be a bystander to a police chase. However, the fact is that suspects may attempt to escape from police custody in their cars or trucks. Naturally, the police officers will need to arrest this person and go after them. The resulting events can occur at high speeds with a disregard for local traffic laws. It is no surprise that these incidents can often result in collisions.
The drivers who attempt to make a getaway are certainly responsible for their own actions and damage. However, the police department participating in the pursuit may also be liable for your losses if their actions were unreasonable and violated department policy. In this way, multiple parties may be responsible for providing compensation for your losses.
A Long Island police chase accident lawyer may be able to help you after you have suffered an injury because of a police chase when you were an innocent bystander. Morelli Law Firm is prepared to take every necessary step to investigate the incident and seek out fair payments from all liable parties. Call us today at (212) 751-9800 for your free consultation.
Fleeing Suspects May Be Liable for Damage They Cause While on the Run
Every driver on Long Island's roads, whether it be in Nassau County or Suffolk County, has the same obligation to not place other people at risk. This rule even applies to people on the run from the police. These people will likely disregard local traffic laws as they speed, run red lights, and weave in and out of traffic. In fact, merely evading the police is against the law.
It is likely that this reckless behavior can result in collisions. These collisions can affect people moving in their vehicles, who are stopped by the side of the road, or even pedestrians.
There is no doubt that drivers who are attempting to evade the police are responsible for any injuries that they cause to others. Unfortunately, their insurance companies may deny payment on the theory that their policies do not cover inherently illegal activity, such as running from the police. As a result, a claim for compensation may need to demand payment from the drivers themselves.
A Police Department May Be Liable if the Officers Did Not Have Justification to Follow the Suspect
It is possible that a police officer may share liability for your losses. There is no doubt that running from the police is a dangerous activity. However, it is just as dangerous for police officers to follow a suspect that is attempting to flee.
According to the New York City (NYC) Police Department Patrol Guide, officers should only pursue a suspect in a fleeing vehicle if it is safe to do so. When making this judgment call, the pursuing officer should consider:
The nature of the offense
The time of day
The weather conditions
The location of the suspect and population density
Whether the officer's vehicle can safely pursue the suspect, and
The officer's familiarity with the area
Similar rules will govern the appropriateness of a police chase for every department throughout Long Island.
It is important to remember that there are special rules under state law that apply to personal injury cases against the government. Under New York General Municipal (GMU) §50-E, parties wishing to demand compensation from a governmental entity must inform that entity of their claim no more than 90 days after the incident. A lawyer can help people like you to demand fair payments from police departments that engage in reckless pursuit tactics.
Fighting for the Compensation that You Need
As with any other car crash claim, you need the compensation necessary to set things right. These awards include payments for the costs of medical care, reimbursement for lost wages, property damage, and money to cover your lost quality of life. A Long Island police chase accident lawyer can work with you to evaluate how an incident has impacted your life and to demand fair payments. Morelli Law Firm can help you hold liable parties responsible for their reckless behavior. Give us a call today at (212) 751-9800.
Drivers Involved in Police Chases May Be Liable to Provide Compensation for Your Losses
Every driver who causes a personal injury because of a car accident must provide compensation to all injured parties, even in situations involving police chases. People who flee from the police are liable for any damage that they cause while on the run. However, even a police department may be liable if their pursuit of the suspect is dangerous or violates their policies concerning the safe following of suspects.
The fact that a collision was the product of a police chase does nothing to heal your injuries or soothe your emotional distress. Many people find that they need compensation to pay medical bills, to make a recovery after an emotional trauma, or to reimburse their lost wages. A Long Island police chase accident lawyer may be able to help you to collect this compensation.
Morelli Law Firm can take whatever steps are necessary to prove that another person's poor decisions were the cause of your injuries. With this information, we can pursue every relevant party for the payments that you need to set things right. Contact us today at (212) 751-9800 to see how we can help you. Our law firm works on a contingency fee basis, so you will not owe us any money unless we secure a settlement for you.