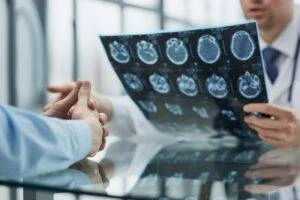 Brain injuries can be devastating, impacting both the victim and their families. The emotional and psychological aftermath is often overwhelming, requiring immediate and comprehensive attention. This is where a New York brain injury lawyer becomes essential.
At Morelli Law, we help those affected by brain injuries. We understand the intricacies involved and are committed to providing the guidance and support you need.
In this article, we aim to shed light on the critical aspects of brain injuries, especially focusing on the emotional and psychological injuries that follow. With our experience, we will help you navigate through this challenging time, aiming for the compensation and support that you deserve.
Understanding Brain Injuries and Their Emotional Impact
Brain injuries vary in severity, but their impact is always significant. Here's what you need to know:
Various Causes:

Brain injuries can result from falls, car and

truck accidents

,

medical malpractice

, sports injuries, or assaults.

Wide-Ranging Symptoms:

Victims may experience headaches, confusion, memory problems, and mood swings.

Importance of Immediate Action:

Early detection and prompt medical attention can make a substantial difference in recovery.
These injuries not only cause physical harm but also lead to emotional and psychological distress. Families, too, bear the brunt as they navigate this new terrain of mood swings, confusion, and memory issues alongside the victim. Recognizing the signs early and seeking prompt medical attention is critical.
Handling Emotional and Psychological Injuries in Brain Injury Cases
Emotional and psychological injuries often accompany physical trauma in brain injury cases. It is crucial to handle these aspects meticulously to ensure fair compensation and support for the victim.
Evidence Acceptance in Court
Courts require substantial evidence to validate claims of emotional and psychological injuries. Accepted forms of evidence include:
Medical records detailing psychiatric evaluations.

Testimonies from mental health professionals.

Personal journals or diaries highlighting the victim's mental state over time.
Our responsibility is to compile this evidence, showcasing a clear connection between the brain injury and the resultant emotional and psychological distress.
Collecting Essential Evidence
Collecting evidence for emotional and psychological injuries is a delicate process. We take several steps to ensure we have everything needed to build a compelling case:
Engaging with medical professionals to conduct thorough evaluations and secure their expert testimonies.

Encouraging victims to maintain personal records of their emotional state, as this provides first hand insight into their daily struggles.

Interviewing close family and friends to understand the impact of the injury on the victim's life and relationships.
Compensation for Emotional and Psychological Claims
Compensation for emotional and psychological injuries falls under non-economic damages. This category includes:
Pain and suffering.

Loss of enjoyment of life.

Emotional distress.
We strive to ensure that the compensation reflects the profound impact of the emotional and psychological injuries on your life. This requires skillful negotiation and, if necessary, litigation to make certain that every aspect of your suffering is acknowledged and compensated.
The Role of a Brain Injury Lawyer
Having a dedicated brain injury lawyer is indispensable in navigating the complex legal landscape post-injury. Here are some of the things we handle.
Case Investigation
We start by conducting a thorough examination of your case, ensuring all evidence is gathered meticulously.
Legal Paperwork
Our team manages all necessary legal documents, guaranteeing everything is filed accurately and promptly.
Communication
We take charge of all communications, particularly with insurance companies, ensuring your rights are protected.
When the going gets tough and settlement discussions reach a deadlock, we are prepared to represent you in court, fighting relentlessly for the justice you deserve.
Compensation in Brain Injury Cases
Compensation plays a critical role in recovery from a brain injury. It helps in addressing the financial strain that comes with medical bills and potential loss of income.
Here are the three types of damages you can collect (we touched on non-economic above):
Economic Damages:

This covers medical bills, lost wages, and out-of-pocket expenses.

Non-Economic Damages:

This includes pain and suffering, loss of enjoyment of life, and emotional distress.

Punitive Damages:

In cases of egregious negligence, punitive damages may apply.
These compensations aim to ease the financial burden and help the victim and their families find some semblance of normalcy post-injury.
Navigating the Statute of Limitations for Brain Injury Cases in New York
Brain injuries are not only severe but also introduce a time-sensitive element when it comes to seeking legal recourse. In the state of New York, individuals have a limited window of three years from the date of the injury to initiate a lawsuit. This deadline is governed by the statute of limitations, as outlined in section 214 of New York's civil practice law and rules.
The Importance of Swift Legal Action
Time plays a critical role in brain injury cases:
Delaying action can result in the loss of your right to seek compensation.

Swift action ensures the preservation of crucial evidence and witness testimonies.
We grasp the gravity of this situation and are here to act quickly on your behalf. We are well-versed in the intricacies of New York's legal timeline and are committed to ensuring your case is filed within the stipulated period, safeguarding your rights, and paving the way for the compensation you deserve.
Take the First Step – Contact a Brain Injury Lawyer Today
Contact us today. Let's discuss your case and chart the way forward. Your well-being is our priority, and we are here to help.
This is your moment to take control and start the journey towards recovery and justice. Don't wait; reach out now.