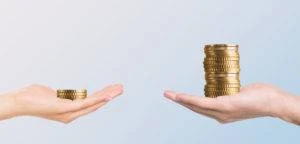 It wasn't so long ago that employers openly discriminated against many kinds of people. Despite having equal or even greater skills than others, they denied victims pay, advancement, and opportunity. Thanks to legislation, victims can fight back through lawsuits.
If you've been a victim of discrimination at work in Wayne, NJ, the Morelli Law Firm can help you. Our Wayne employment discrimination attorneys can help you through the complicated process of filing an employment discrimination lawsuit.
The Process of Employment Discrimination Lawsuits
Like many legal situations, there's a procedure you must follow to have your lawsuit stick. It starts by going through the normal channels of complaint at your workplace, whether that's telling your supervisor about the issue or approaching HR.
You can still work with a lawyer at this early stage to get advice on retaining evidence and how to approach situations where your aggressor is someone who can retaliate against you. There is a possibility you'll need to switch employers in egregious cases.
If this does not solve your problem, you and your lawyer can make a formal complaint to the Equal Employment Opportunity Commission and the New Jersey Division on Civil Rights. These offices investigate accusations of employment discrimination and can tell you if you have a case based on your evidence and their investigation.
Starting the Employment Discrimination Lawsuit
If either of these organizations finds you have a case, or if enough time passes since starting, we can receive a right-to-sue notice from them. This is the formal go-ahead to the courts that you have an employment discrimination lawsuit.
Once we have that letter, our employment discrimination lawyers in Wayne can go into full swing to build a case for trial. During this phase, your employer may offer a settlement. We can evaluate that offer to see if it's fair and had clauses to protect you from further discrimination should you choose to continue to work there.
If they refuse to settle, Morelli Law is prepared to go to court. We've helped many people in Wayne and throughout our three-state practice area receive compensation in trials. Over our existence, we've recovered $1 billion for our clients. See our results page to learn more.
Who Are Legally Protected Classes?
In order to qualify to file a suit, you must belong to a protected class. Some of the protected classes on the national level are:
Age
Race
National origin
Religion
Gender
Disability
Pregnancy
Veteran status
Sex
Sexual orientation
New Jersey extends protections to several other classes, including:
Ancestry
Marital or familial status
Genetic information
Carrying certain diseases, like HIV
If you feel you've faced discrimination but aren't sure it if was related to a protected class, we can see if your evidence shows you did.
Types of Employment Discrimination
There are many actions that can qualify as discriminatory in the workplace, some minor and some extremely serious. A few examples include:
Excluding applicants or telling that certain classes cannot apply in job positions
Denying compensation or benefits, especially for equal work
Punishing workers when they use leave or exercise retirement options
Denying or restricting the use of company facilities
Targeting victims for layoffs or ensuring they don't rise in the company
Harassment is a type of employment discrimination that creates an adversarial situation. If you're forced to endure offensive conduct to stay employed, or if the behavior is so bad it could be hostile or abusive, that can qualify for a lawsuit.
You don't have to be the target to sue in those cases. Let's say you're a worker and other coworkers constantly tell lewd jokes openly in the office. If they refuse to stop, that's contributing to a hostile work environment and could be grounds for a lawsuit.
Seek a Professional Opinion From an Experienced Lawyer
If you win your case, you can receive compensation for damages and enforcement actions to protect you if you go back to your old job. To find out if you have a case, speak with our employment discrimination lawyers in Wayne for a free case evaluation.
The steps to filing this type of lawsuit are long and complicated, but your actions could help your company and expose discriminators. You could even save a suffering coworker's life. Call the Morelli Law Firm today.