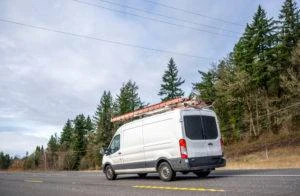 Accidents may be unintentional, but they can lead to devastating injuries. Even drivers who follow traffic laws and operate their vehicles safely can experience a collision. But when it comes to commercial motor vehicle (CMV) crashes, injuries are often severe and, unfortunately, fatal.
Navigating a collision case is difficult, but not when you partner with an attorney familiar with CMV collisions. The commercial motor vehicle accident lawyers in Wayne, NJ, at Morelli Law Firm are ready to assess your claim, determine its value, and pursue justice on your behalf.
What a Wayne Commercial Motor Vehicle Accident Attorney Can Do for You
When you work with one of our commercial vehicle accident lawyers in Wayne, we will:
Identify liable parties

File a personal injury lawsuit against all responsible parties

Gather evidence in your case

Argue your case in front of a jury

Negotiate a settlement
When you are involved in a CMV collision in Wayne, you must adhere to New Jersey statute of limitations timetables. The New Jersey Legislature allows victims two years for filing a personal injury claim. However, other factors can impact and change this deadline.
But when you have an experienced commercial accident attorney in your corner, your case is in capable hands. Our legal experts take fast action to pursue justice for your damages. We take on insurance companies and negligent parties while you focus on healing from your injuries.
Common Causes of New Jersey Motor Vehicle Accidents
When drivers violate traffic laws or act negligently behind the wheel, it creates a risk to other motorists. Commercial truck drivers have a duty to follow traffic laws and drive within reasonable safety standards.
In New Jersey, commercial vehicle collisions are commonly due to driver error. This can include:
Distracted driving

Speeding

Intoxication

Aggressive driving

Failure to yield to traffic signals

Improper merging and lane changes
However, in some accidents, the trucking company is liable for the collision. Truck companies are responsible for maintaining their fleet and ensuring their drivers are safe and qualified to operate commercial vehicles. Truck company negligence causes crashes, which means a truck driver's employer may be responsible for your accident damages.
In addition, a vehicle collision may stem from truck manufacturer errors. Manufacturers have a responsibility to deliver safe products. Defective truck parts can cause an accident, and if they do, the manufacturer can be held liable for your claim.
Navigating Commercial Motor Vehicle Insurance Claims
Since New Jersey is a no-fault state, insurance companies must distribute benefits regardless of fault. Therefore, after a collision, your insurance provider should cover medical expenses as well as additional out-of-pocket expenses you incurred.
However, accidents with commercial vehicles are more likely to cause significant economic losses, which means your damages may exceed your no-fault insurance benefits. You may need to file a personal injury claim to collect damages from the liable truck driver, employer, or insurance provider in this scenario.
A commercial motor vehicle accident lawyer in Wayne can contact all involved parties' insurance companies to identify what benefits you are entitled to collect. Then, our legal experts evaluate your claim thoroughly to make sure you receive maximum compensation for your accident damages.
Damages to Recover After a Wayne Commercial Vehicle Crash
Commercial vehicle injuries can prevent you from working or earning an income, diminishing your quality of life. These types of accidents are financially and emotionally devastating. But when you partner with a well-versed commercial vehicle attorney, you will receive a settlement that covers all your damages.
Since New Jersey does not cap the economic or non-economic damages for auto collisions, our attorneys demand justice for all types of losses.
Economic Damages You Are Entitled To
Economic losses are actualized, meaning you can verify you paid them with documentation. They are expenses related to your auto collisions and the injuries you sustained. But to recover these damages, you must prove how they are directly linked to your crash.
Examples of economic damages include:
Medical expenses for injury treatments

Ongoing care costs

Vehicle repair or replacement expenses

Transportation costs

Lost wages due to missed work
After a collision, try to keep track of all receipts, pay stubs, and other financial records. Your accident attorney can use these documents as evidence when pursuing economic damages.
Non-Economic Damages You Can Pursue
Your New Jersey commercial motor vehicle accident lawyer may be able to recover non-economic damages for:
Mental anguish

Loss of consortium

Loss of enjoyment

Loss of affection

Pain and suffering
Non-economic damages compensate you for future losses and consider how your injuries impact your quality of life. A variety of factors can affect these damages, such as age and the severity of your injuries.
Morelli Law's Wayne, NJ, commercial motor vehicle accident lawyers will assess your accident to make sure you receive proper compensation for all your non-economic losses.
Wrongful Death Claims for a Fatal Commercial Vehicle Crash
With commercial vehicles significantly outweighing passenger cars, fatal collisions are prevalent. If you lost a loved one in a commercial vehicle crash, our personal injury lawyers can assist you in filing a wrongful death claim.
After losing a loved one, our attorneys help family members seek financial recovery for:
Pain and suffering

Loss of future income and benefits

Medical expenses (leading up to the death)

Funeral and burial costs

Loss of consortium

Loss of companionship
In New Jersey, immediate family members, including a spouse, child (or next of kin), or parent of the deceased, can bring a wrongful death lawsuit.
Consult With Our Commercial Motor Vehicle Lawyers in Wayne
The traffic accident lawyers at Morelli Law Firm are available to handle your commercial accident claim. We understand that experiencing a crash can be traumatizing, so we try to do everything in our power to take the burden off your shoulders and advocate for justice on your behalf.
Contact us now to schedule a free claim review with our Wayne commercial motor vehicle accident attorneys.